The owners of the Magnolia Hotel in Seguin, Erin and Jim Ghedi, said they didn't know what they had stumbled on when they bought the building.
"I would say it's the most haunted building in Texas," Erin said.
KENS 5 digital reporter Stacey Welsh went on a ghost tour of the hotel.
Click through the bubbles in the interactive map above to explore the many spirits living within that visitors have encountered.
Read on for some of the most notable stories of hauntings at the Magnolia Hotel.
Erin and Jim bought the Magnolia Hotel in March 2013.
"We knew that would be something that would be perfect for us to do for our retirement: Restore an old building," Erin said.
Erin is a retired museum curator and has written books on haunted history, including Seguin and New Braunfels, Texas. Jim is also a preservationist and antique restorer.
She said they had their first experience with spirits in the building after they bought it.
Before that, it had been vacant for about 20 years.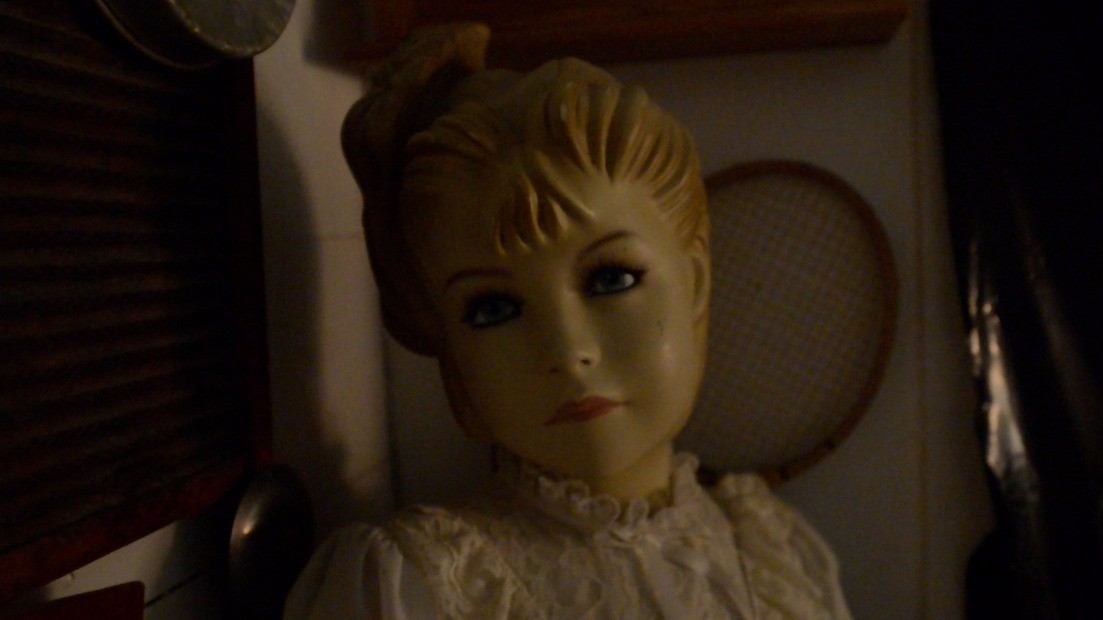 It started off as a two-room log cabin when it was built in the 1840s.
"We have some [spirits] that are shadow figures. They like to pick on Jim," she said.
It's not currently a working hotel, but it is open for ghost tours. They said many visitors have experienced paranormal activity on their tours. The tours are even booked until December.
Jim and Erin said they hope to eventually open the Magnolia for guests to stay overnight.
They ask visitors to keep an open mind.
"She was 12 years old when she was mistakenly killed by Wilhelm Faust, who was trying to kill his wife instead but accidentally killed her," Erin said.
She also said Emma's spirit is believed to travel between New Braunfels and the Magnolia Hotel. "When she does show up, she likes to entertain us by moving her ball. She also likes to move her pinwheel."
Erin demonstrated how she said Emma's spirit plays with light. The light appeared to flicker on and off on command.
Play the video above to witness the experience.
"She shows up as she is looking out the window for her sweetheart who was supposed to arrive on the stagecoach but never did," Erin said.
The woman is said to have passed away from a broken heart.
"Itzy" is believed to be another spirit of a child haunting the Magnolia
"Her mother was a single parent. She couldn't afford a babysitter, so she would lock Itzy up in her room with food and water to be safe."
It's not known how she passed away.
"We know that she is here," Erin said.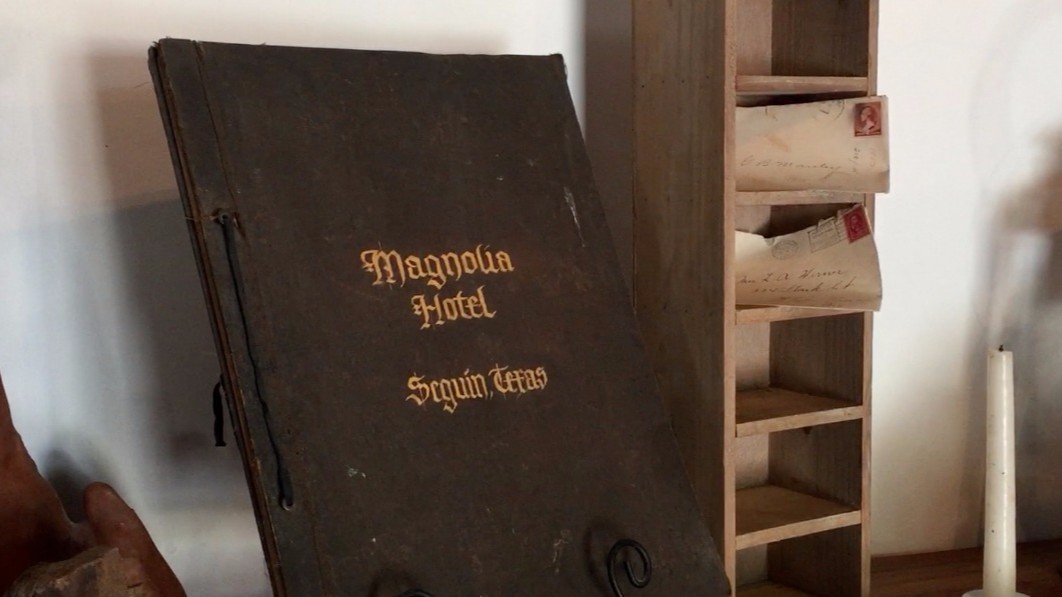 Her name was Pink Rosebud.
"We do know her last name was Rosebud. I'm assuming [Pink] was her nickname," Erin said. "The owners of the hotel would reserve this room for her because she was a very frequent visitor."
Erin said her presence is felt in one room quite often.
The murderer said to haunt the Magnolia hotel is Wilhelm Faust. Based on researching their past, Erin said his wife had been widowed and inherited a great deal of money.
"I think that's why he married her," Erin said.
Faust admitted to attempting to kill his wife with an axe in New Braunfels, but he accidentally killed a little girl in the same room: Emma.
He also blinded his wife with his axe in the same attack. She never saw her killer.
Despite the fact that Faust confessed in court, his wife never believed he committed the crime. He was later buried right next to her in their family plot.
Erin said Faust went to Seguin after the murder and stayed in the Magnolia Hotel.
"He knew that when he woke up the next morning that his life was going to change. That is why he still resides here," Erin said.