How this Dallas craft coffee shop is helping change the world
Russell Hayward set out to make Ascension different, not only through the experience in the shop, but through global humanitarian efforts.
The story of Dallas' Ascension Coffee starts in The Espresso, a small coffee shop in Sydney, Australia.
It was there that Russell Hayward, a native Australian, developed a love for coffee when he was 15 years old.
"After school you'd kind of hit the local milk bar, as they were called in those days, but they're really coffee shops," Hayward said from Ascension's roastery in Dallas' Design District. "You'd get a cappuccino and kind of hang out on the council walls and shoot it with your buddies."
In adulthood, Hayward began work in advertising and in the Rock 'n' Roll business -- which took him to the United States in 1991. He produced and promoted concerts, including one of the biggest gatherings of guitarists in history for Guitar Player Magazine at a theater in San Francisco.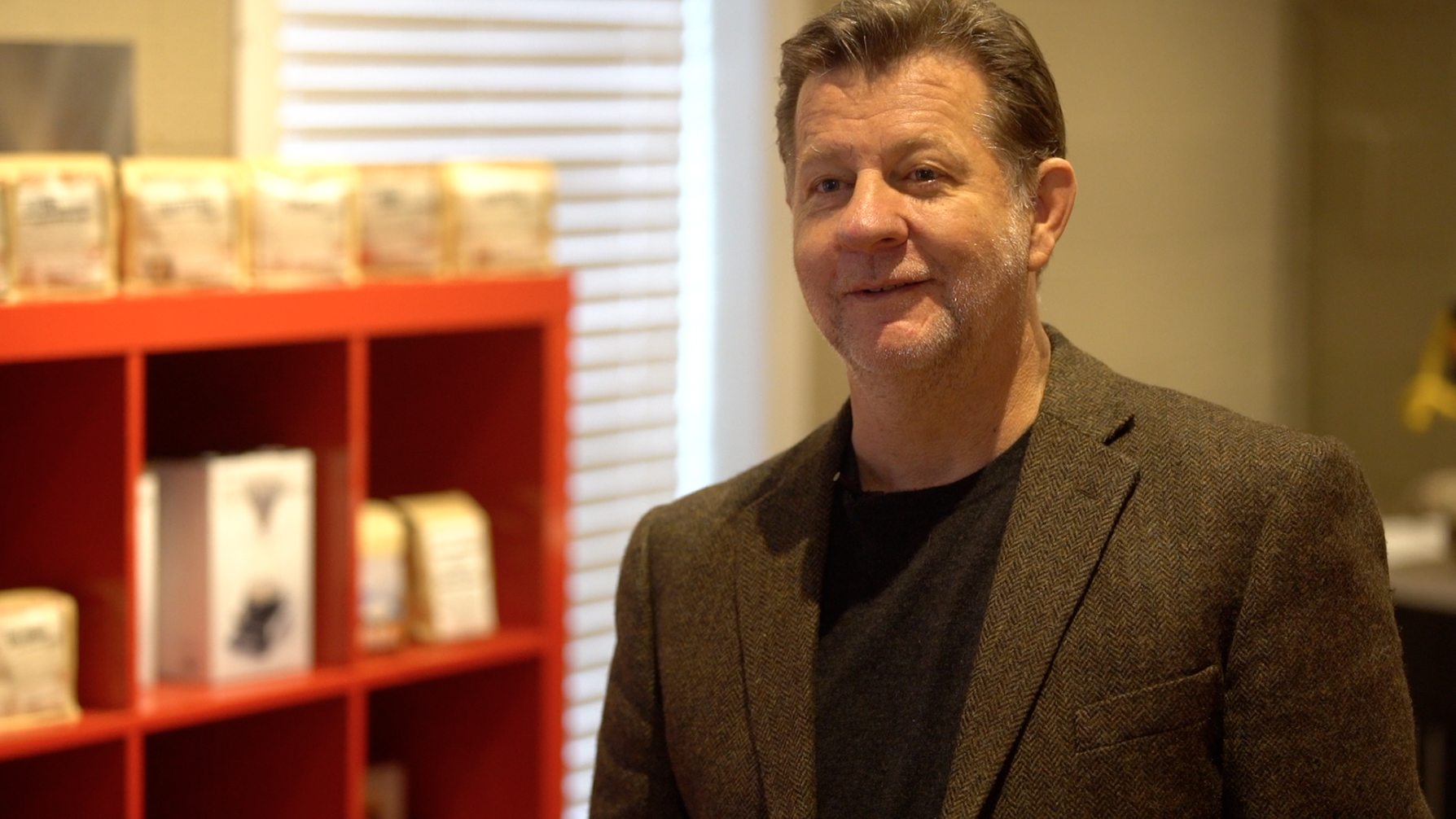 He moved to Dallas in 2001 to get into the restaurant business. He opened a few sizeable bars, he says, but there was something missing.
"There was a lack of meaning for me in [operating bars]," he said. "My best customers were probably the ones I shouldn't be serving. That's unfortunately a truism of bars."
His love of coffee never wavered, and his pursuit of a good cup of Joe never ceased. He found a spot to get just that in Dallas: Torrefazione on Travis Walk. It was a place where you could hang out and have a conversation over a (maybe oversized) cappuccino.
That is, until Starbucks bought them out, marking another decline in the craft coffee scene.
"I was frustrated this time by aluminum chairs, by filthy tables, no music, long lines, baristas that really didn't care," he said. "Everything in my world was so bad as far as how I saw coffee shops at that time."
Well, you know the saying: If you want it done right, you have to do it yourself.
Hayward's good friend, Jonn Baudoin, had the same thought. He called Hayward and said, "let's open a coffee shop."
That's the simple story of the genesis of Ascension Coffee.
'Coffee shop occasion'
:
The Ascension model revolves around constant communication
The concept of Ascension goes back to those days 8,500 miles away at The Espresso in Sydney, where Hayward would meet with friends for stories and a good brew.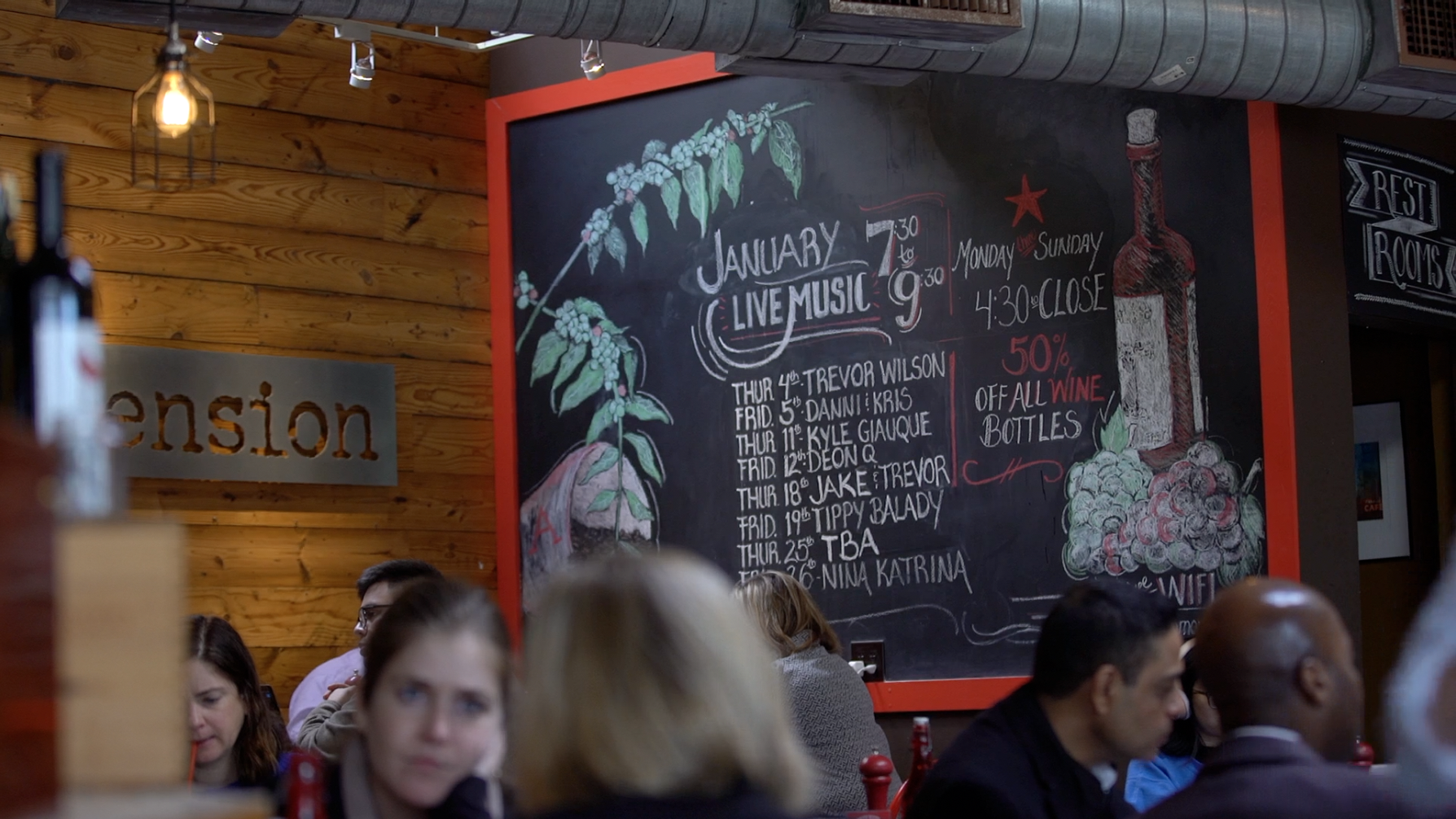 It's what Hayward calls the "coffee shop occasion" -- the idea that a coffee shop is what folks use as a gathering place for conversation. No televisions, no distractions from constant communication.
The conundrum with coffee shops was that most served only muffins and pastries, and no afternoon-friendly drinks -- nothing you'd want after 11 o'clock, Hayward said.
"People want this community -- this coffee shop occasion, as I call it -- but they want it to deliver something else to them," he said.
The solution? A valid breakfast (editor's note: try the avocado toast -- I know, typical millennial), a valid lunch and a light dinner. Add beer and wine, and Ascension aims to deliver the "coffee shop occasion" to customers all day -- from 7 a.m. to 10 p.m., to be exact.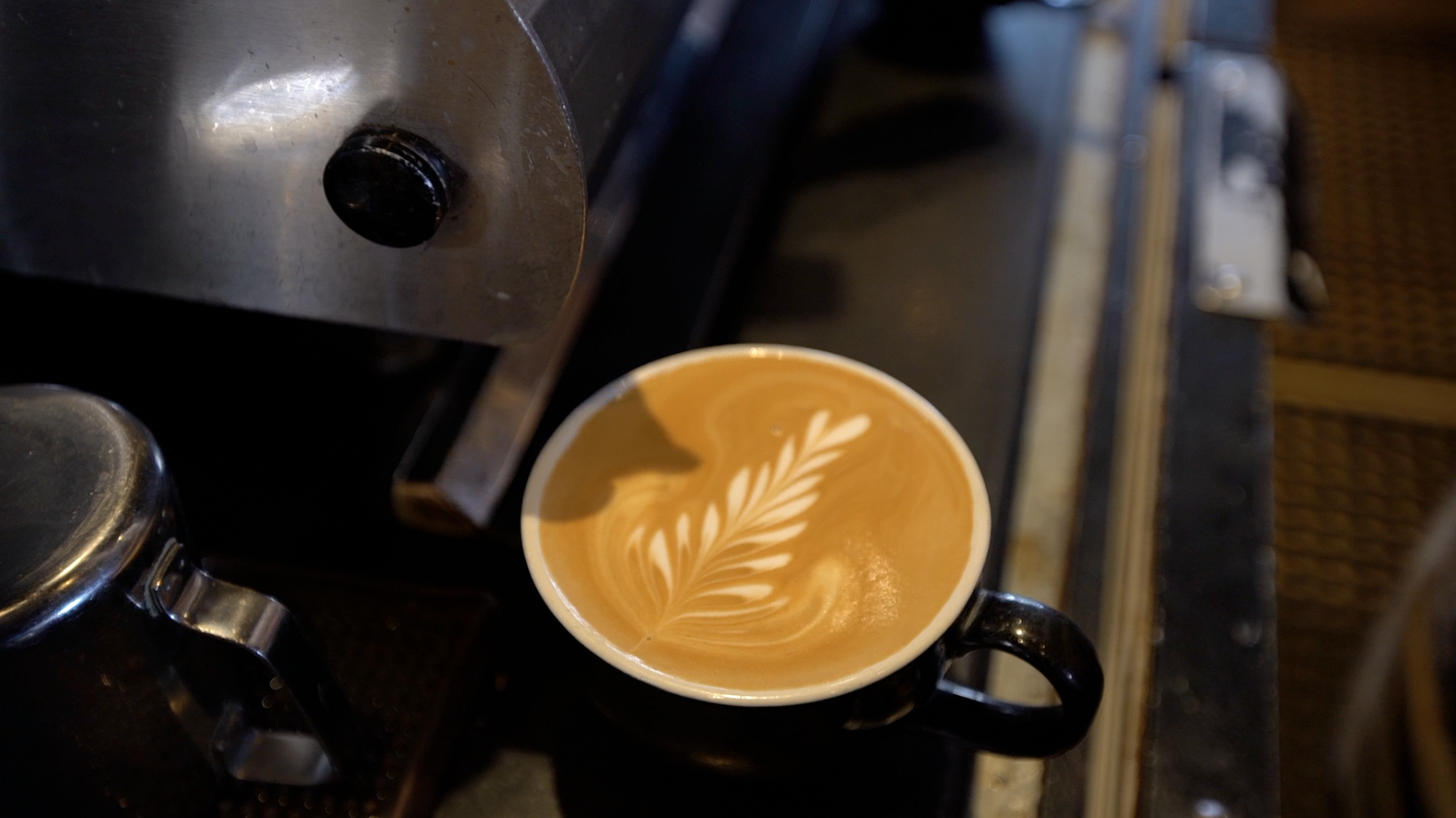 Global humanitarianism
:
Rehabilitating coffee farms around the world recovering from crisis
Ascension is an Australian-style coffee shop with French-style food service, but its international influence is far more than that.
Russell has always had an interest in philanthropy. In 1993, he and a friend had been digging water wells in South Sudan to provide fresh water to the people there. His primary charity work was through Water is Basic, a nonprofit that fights for clean water around the world.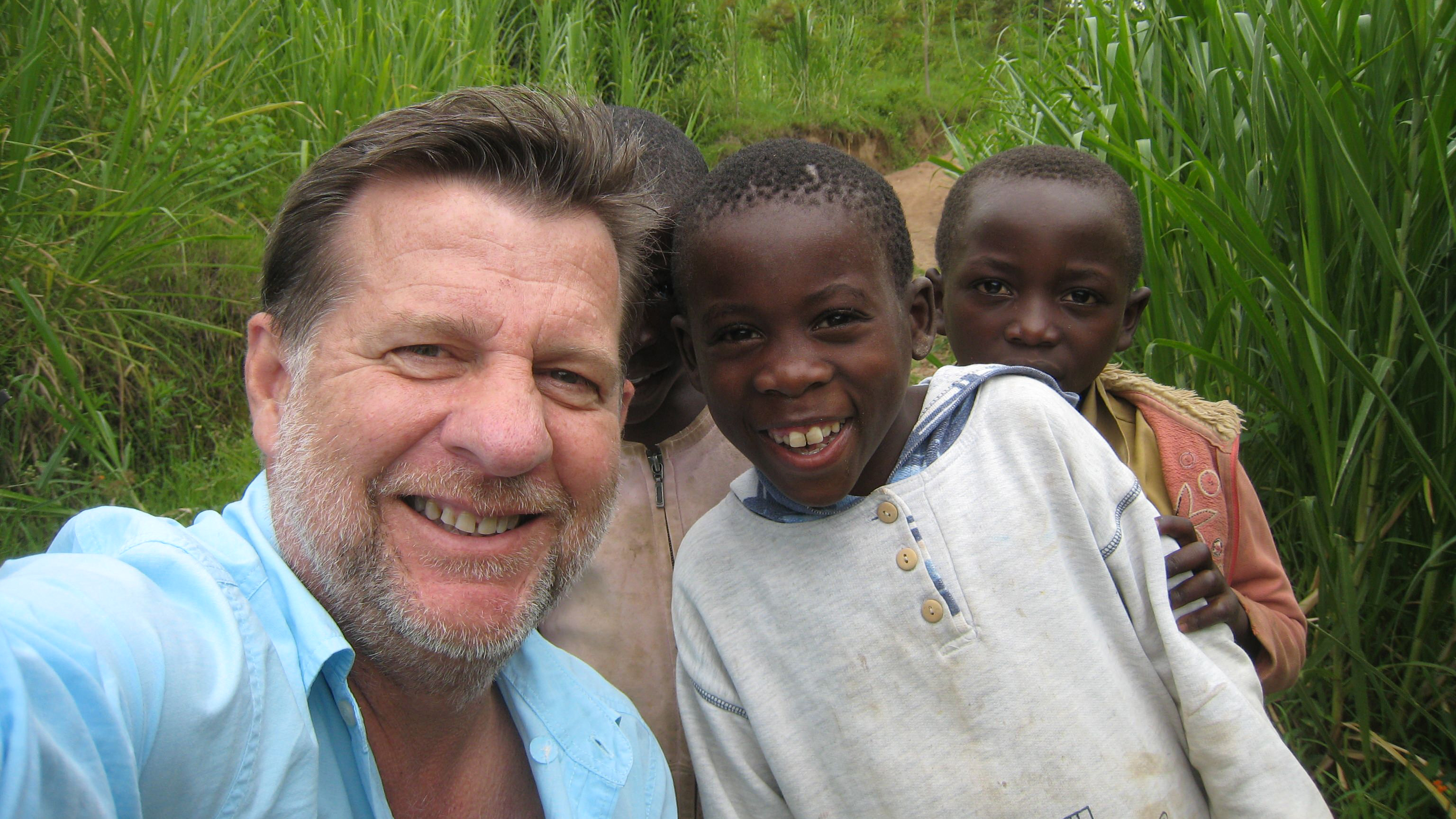 While he was researching Ascension, he got a phone call from a friend who knew of a coffee farm in Rwanda that needed help after being destroyed during the genocide of 1994.
"It was kind of half-done, they started having a lot of product coming out of it, but they didn't quite have a business plan together, they didn't know how much money they needed to operate efficiently," Hayward said.
For a guy with 30 years' experience in the restaurant industry, a business plan was no problem.
But then the wheels started turning.
"I was thinking, 'Wow, water is like 98 percent of what coffee is, therefore it makes sense that I kind of use my charitable work and link it into the shop,' even before it opened," he said.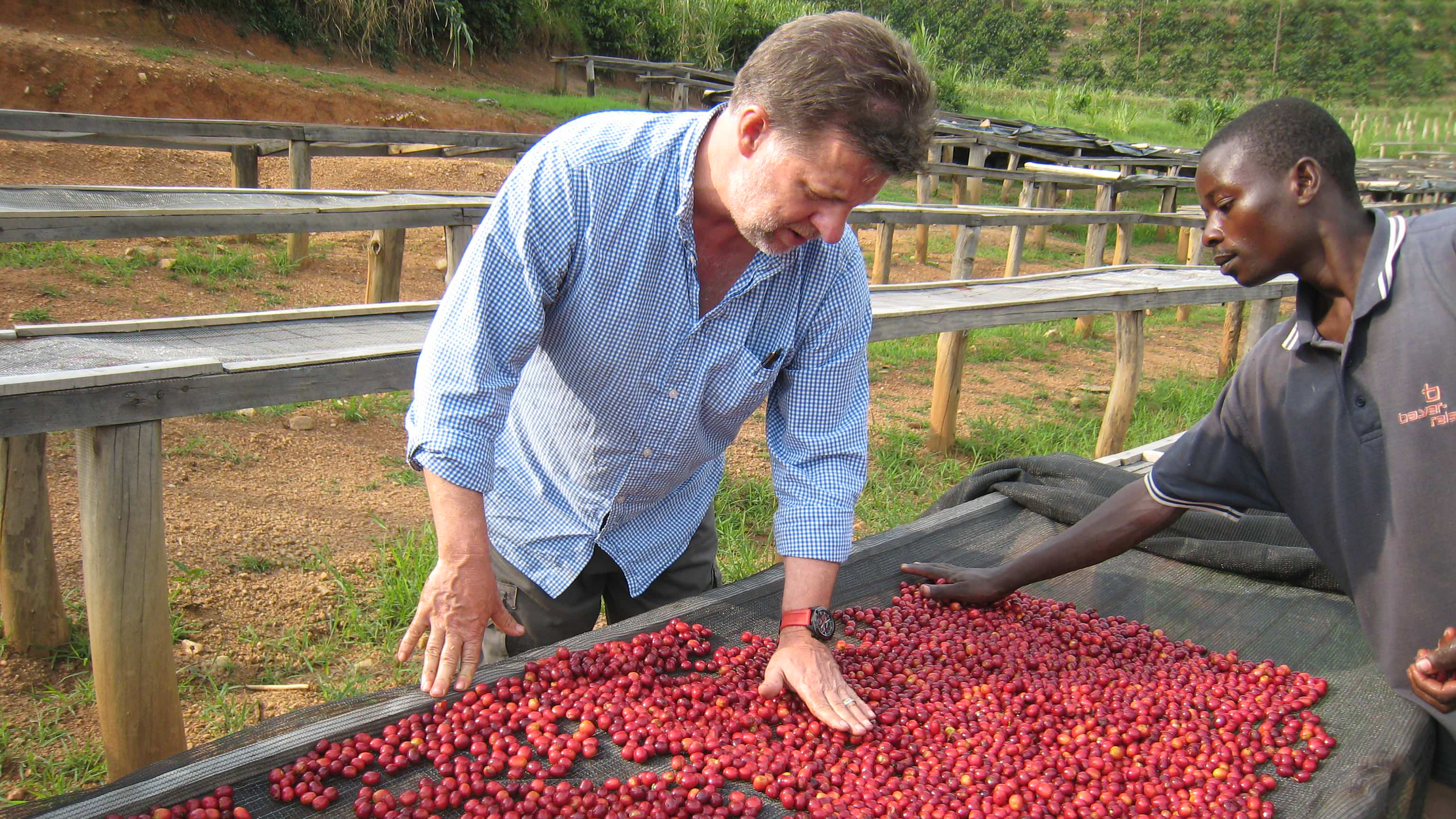 The charity work through Water is Basic could be woven into the world of coffee farming -- something Hayward didn't know much about before his visit to Rwanda.
Since that visit, he's taken the humanitarian effort to coffee-producing regions around the globe that are recovering from crisis. Ascension has done work rehabilitating coffee farms in South Sudan, Rwanda, Nepal, Brazil, Papua New Guinea and more.
"We use our agricultural knowledge, inherent business travel, and profits from coffee sales to holistically restore communities in otherwise inaccessible corners of the world," the Ascension website reads.
Now, the project is called the Ascension Foundation, aimed at helping farmers at every level achieve their goals.
"We're not just talking about poor people here all the time, we're talking about people who just need some extra information, that need access to markets," Hayward said. "It seems immoral not to use our access and our knowledge and our marketplace to help these people.
"It became part of what Ascension's all about."
"The beauty about the coffee business is that you can go back to the very source … and help that product develop from the very start, bring it hear and roast it out in the roastery and then brew it in the shop, the same product that you saw in the tree when it was this big. It's pretty amazing."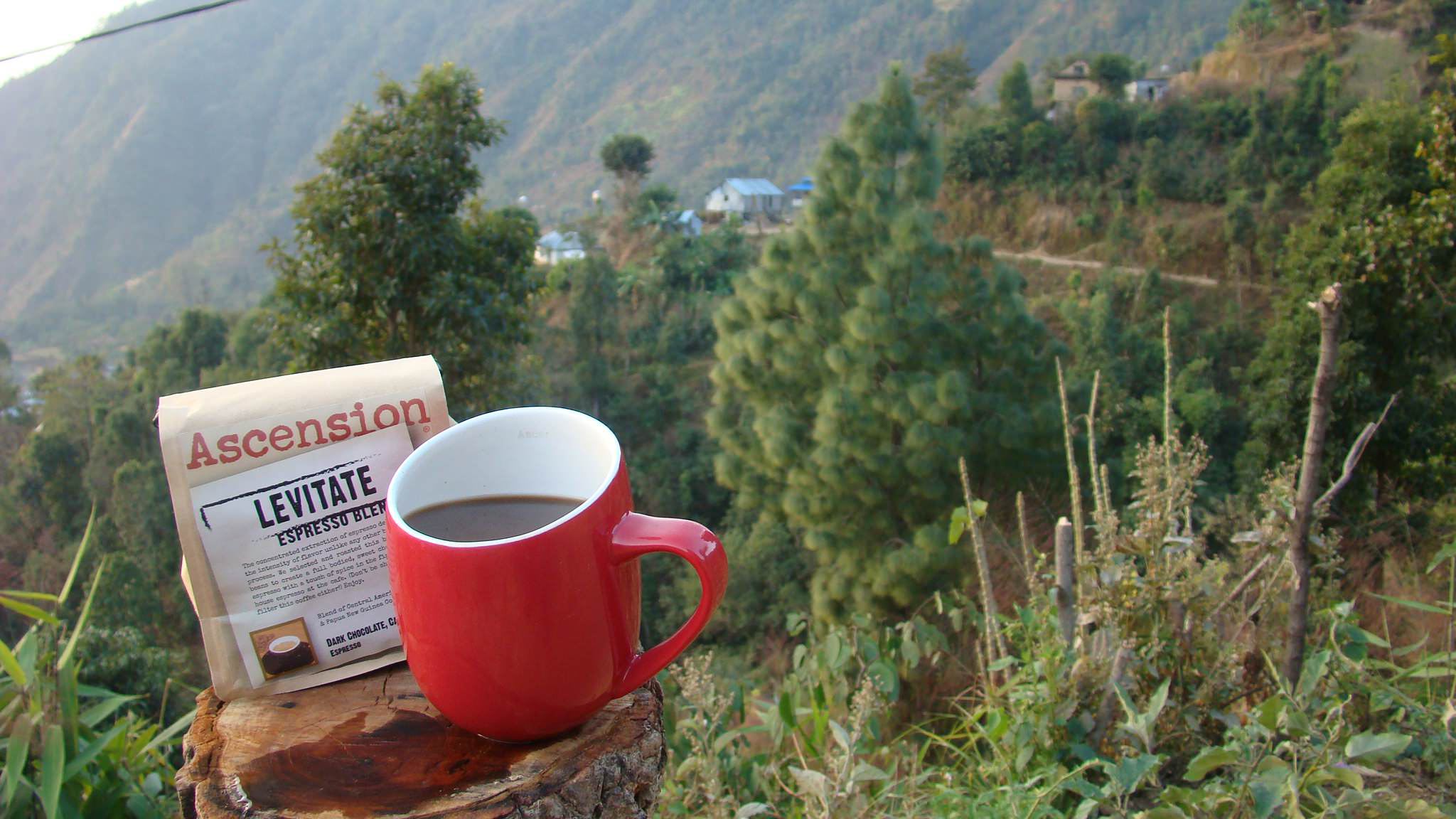 A growing business
:
With three locations already in Dallas, Ascension is expanding in 2018
Hayward admits the Ascension model isn't built to turn a huge profit.
"We're not going to build 1,000 of these, we're not trying to be the next Starbucks, we're just trying to deliver this center of the community to people for as long as they want it and where they want it," he said.
But it's a model that's worked. Ascension celebrated its five-year anniversary in December and has served over one million cups of coffee in that time.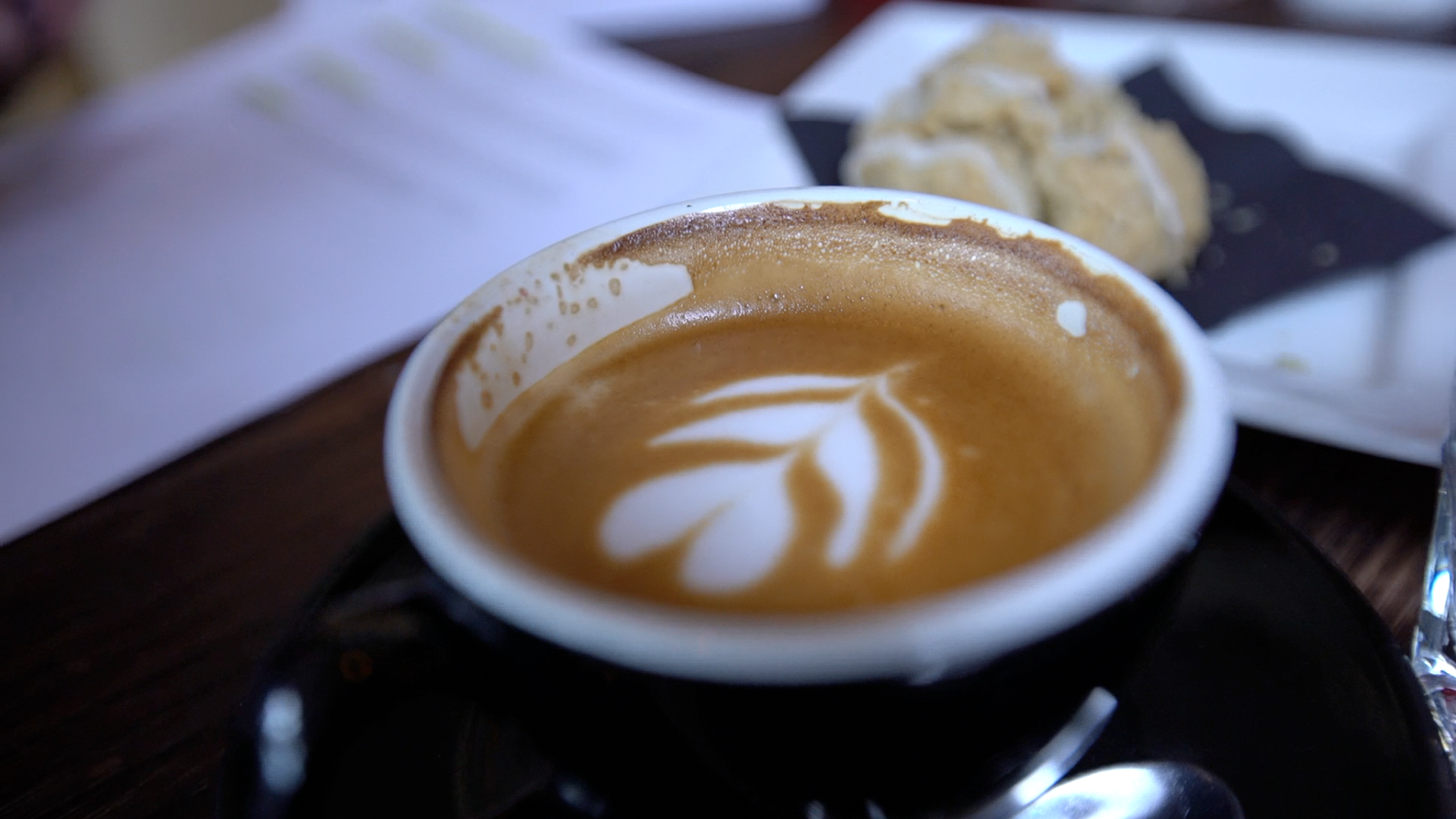 "The greatest thing for me about being part of Ascension is that it's really hit a nerve with a lot of people and a lot of people share all of our ideas of community and caring and communication that we foster in Ascension," Hayward said.
"The fact that more people want that is pretty remarkable to me and it's very exciting."
He's even getting calls from around the world from people wanting to bring the Ascension experience to their locals. "It's a wonderful thing," Hayward says.
"However, there's incredible responsibility that goes with that, in that we need to ensure that we deliver over and over again to our loyal customers. Once we take ourselves for granted, we're in trouble."
The craft coffee shop is taking on that responsibility with expansion in mind. The company plans to triple in size in 2018.
Ascension Annex, a 1,500-square-foot, grab-and-go cafe, is set to open in downtown Dallas' Fountain Place in February after a successful trial period last June.