PARKER COUNTY, Texas -- In what prosecutors are calling a "first," an Azle man will spend the next decade behind bars after calling 911 on himself when he groped and fondled a 12-year-old girl.
Herb Peterson, 38, was found guilty of indecency with a child in Parker County District Court earlier this month.
In April of 2017, Peterson actually dialed authorities and admitted to molesting a girl only moments earlier as she slept. She woke up while he was in the act.
"I violated a 12-year-old girl," he can be heard saying on the audio. "I groped a 12-year-old girl."
Assistant District Attorney Jeff Swain said the audio definitely helped secure a quick conviction in court last week.
"The first time I listened to it, I had to go back and listen again because I could hardly believe it. That's not something you ever anticipate seeing," he told WFAA.
The girl's powerful victim impact statement also stunned the courtroom to silence.
Her mother Kelley, who asked we only use her first name to protect her daughter's identity, said the now 13-year-old was too shaken to read the statement in court, so her brother did.
Kelley read part of it to WFAA on Thursday.
"Herb, pain is such a strong word but it's something I feel a lot of. What you did to me happened and I'm done trying to pretend like it didn't," wrote the girl. "When I look in the mirror, I think if any of this was my fault."
Kelley said the past year has tested the family's faith because she always worked hard to protect her youngest.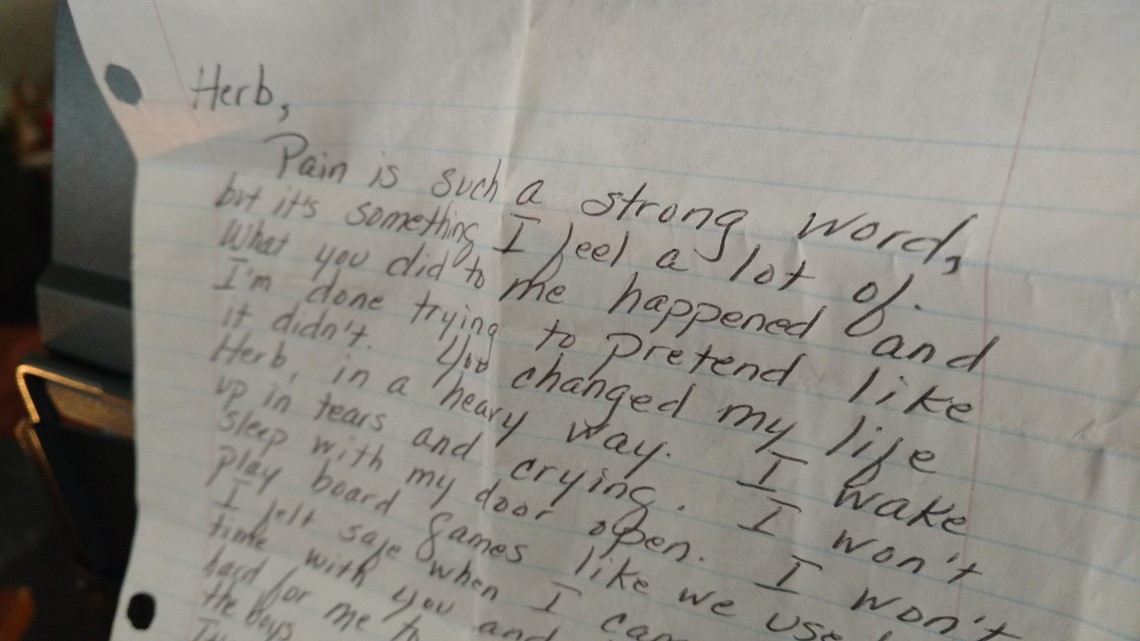 "We always talked about that from a young age. Good hug, bad hugs etc. The different thing you should do when you spend the night," she said.
Peterson wasn't a stranger to the family. He was staying with some of their family friends, and the girls had a sleepover the night of the incident.
Kelley says they remain in therapy and urge other families dealing with similar trauma, either physical or emotional, to seek help.
"The more you stuff it down inside, the more it can hurt in the long run," she said.
Fort Worth-based Alliance for Children continues to be a great resource for local families impacted by sex crimes.