GRAND PRAIRIE – It's a simple question that, as it turns out, has a scientific answer. Does placing household items on your vehicle to protect it from hail actually work?
We've seen a lot of North Texans affix cardboard, inflatables, blankets to defend against a potential hail storm.
We even saw some UNT students use yoga mats in Denton on Tuesday night.
How North Texans protect their cars from hail
So, is it worth your time to take the extra measures before a potential hailstorm hits?
WFAA partnered with the TCU College of Science and Engineering, and Grand Prairie ISD for a unique weather experiment Thursday.
Students on the Grand Prairie High School baseball team brought their arms, we brought along a yoga mat, comforter and a pool inflatable, and TCU physics professor Magnus Rittby brought the science.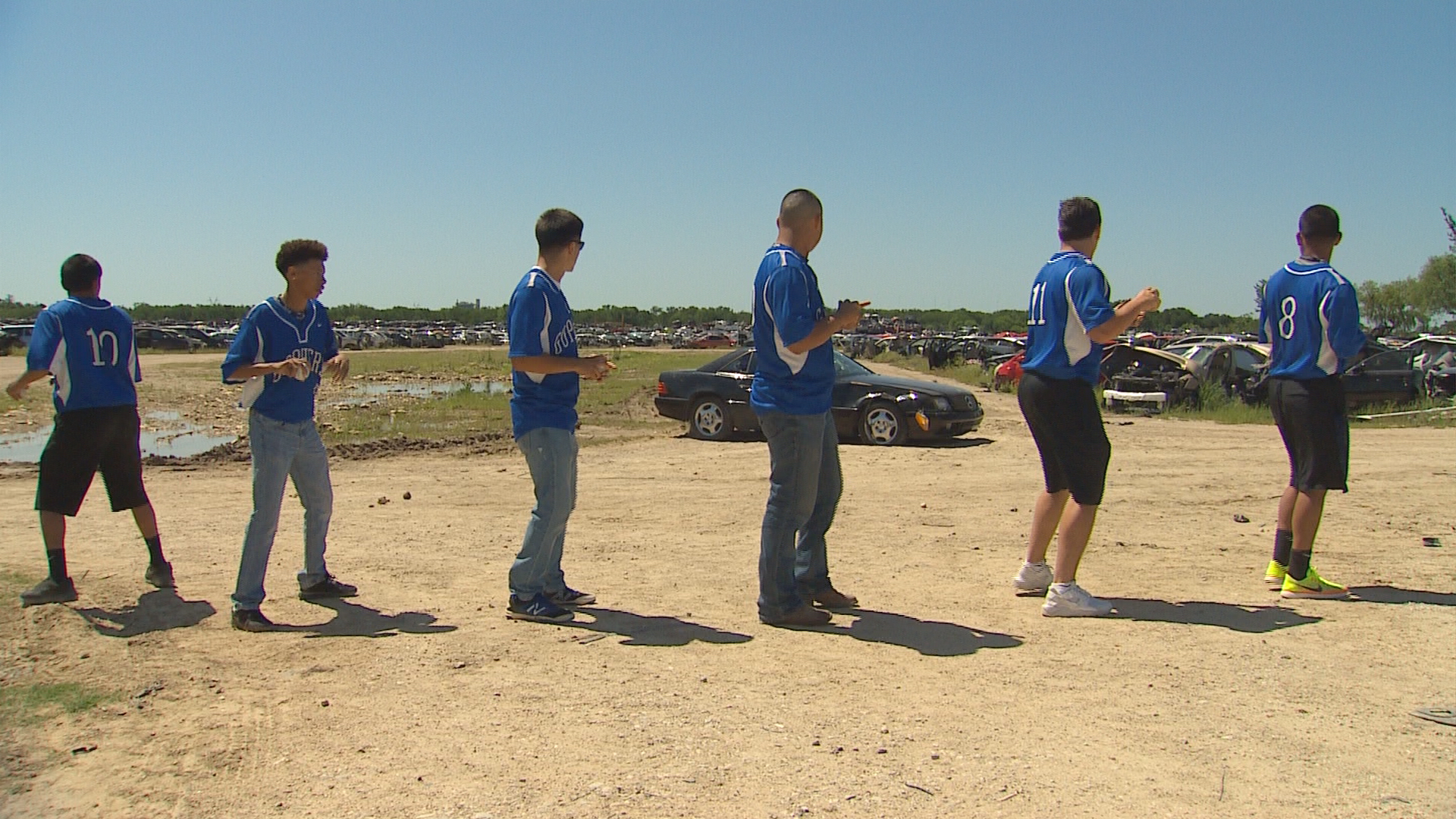 Texas Auto Recyclers in Grand Prairie provided the 1991 Mercedes coupe as the testing vehicle.
The test was designed to simulate baseball sized hail traveling at approximately 85 miles per hour.
Most of the baseballs thrown in the News 8 science experiment clocked in at 60 to 75 miles per hour, according to the radar gun provided by the Grand Prairie Police Department.
In the first test, a two-dollar inflatable repelled each baseball strike.
"Cover your car with inflatables, it might work," Rittby said.
The yoga mat provided virtually no protection. Repeated strikes with the mat in place yielded multiple windshield cracks.
"We have a larger cushioning effect with the air mattress than we had with the yoga mat," Rittby said. "The yoga mat is really thin, it doesn't provide enough space."
The final barrier was comforter placed over the passenger window. Repeated strikes didn't cause any cracks.
Rittby says that result has more to do with the driver and passenger window being more difficult to shatter.
"If you have inflatables, cover your whole car," Rittby concluded. "The top part, don't worry about the sides too much."
The larger the hail, the faster speed it falls.
Hail in Wylie on April 11 measured closer to softball size with speeds closer to 110 miles per hour.
"If an inflatable rips or tears, you're back to having no defense," Rittby added. "But it's better than nothing."