Of all the things H. Ross Perot is known for, few know the tale of how he reached into his pocket to help recover a stolen moon rock.
The tale occurs in 1998, when Perot came to the rescue of a team of federal lawmen.
Their undercover sting known as "Operation Lunar Eclipse" had become stymied by the lack of "buy money" to lure a moon rock seller to come forward.
This moon rock had been given to Honduras by President Richard Nixon in 1973. However, after a coup in 1975, the rock was given as a gift to a Honduran military colonel, and then sold and fell into private hands in 1995.
To conduct the sting, the agents had to come up with $5 million — the price set by the seller. The seller also demanded proof of the money before he would sell the 1.142 gram lunar rock.
Due to the high price, Joseph Gutheinz, who led the investigation, said the sting operation reached an impasse.
Gutheinz, then a NASA senior special agent, said images posted online by the seller showed the moon rock was legitimate — not just another con artist attempt to sell bogus stones.
The former special agent tried to get the "buy" money from various federal agencies, including NASA, the Department of Justice, U.S. Postal Service, and even the CIA.
"None of the federal agencies would put up the money," Gutheinz said.
He remembered a conversation he once had with his father, who called Perot a true patriot. Gutheinz decided to call the wealthy businessman to ask for $5 million.
"I told him I was running a sting operation," Gutheinz said. "I needed the $5 million to get back the moon rock."
"No problem!" Gutheinz recalls Perot saying.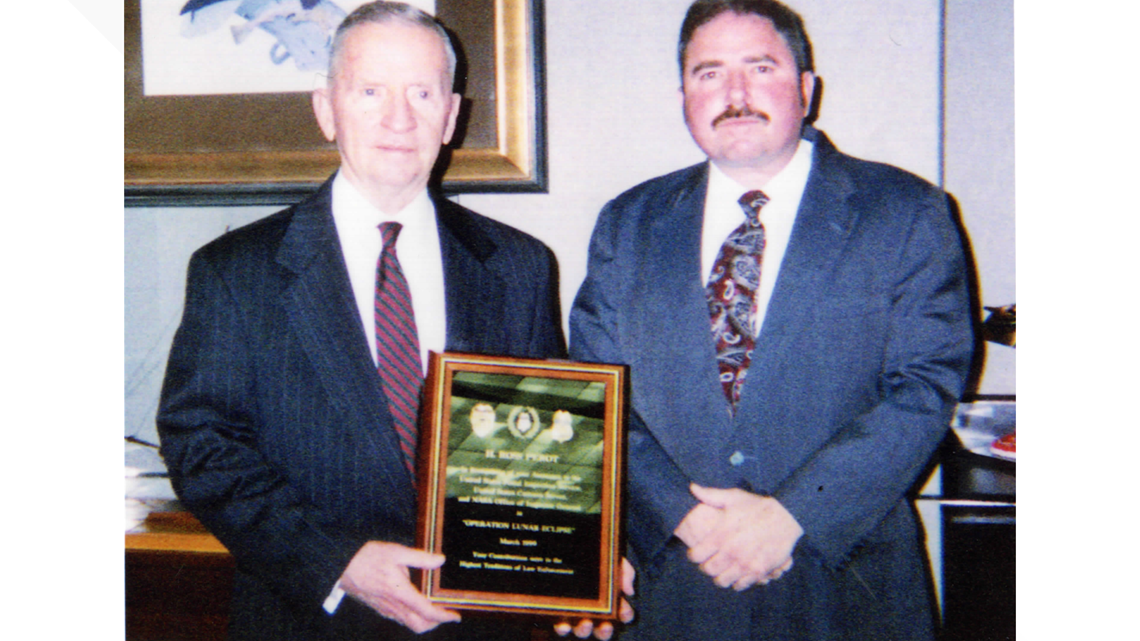 "There was no discussion. No debate. No contract," Gutheinz said. "He was a total patriot like my father said. A type A personality. He was a take charge guy."
With the "buy" money, Gutheinz said the sting moved forward, and led to the recovery of the Moon rock, which was later returned to Honduras.
Gutheinz said he gave a plaque to Perot in 1999, honoring him for his assistance in the sting.