Updated at 5:33 p.m. after the public interview was completed.
For the first time, the public heard directly from the future chief of police in Dallas on Wednesday as the City Council interviewed all seven finalists in a livestream.
Dallas City Manager T.C. Broadnax is on the verge of hiring a new chief of police. Following the public interview session with the city council, Broadnax will interview finalists Thursday and is expected to make his decision soon after.
The new chief faces the challenge of coming up with a comprehensive plan to fight violent crime. The Dallas homicide rate is on track to be higher than it's been in 16 years.
The chief also will be tasked with boosting department morale and addressing community concerns about how the department has dealt with recent protests, which ended with officers using tear gas.
A search firm was hired to come up with a list of finalists. The seven finalists include four from within Dallas Police Department ranks.
Read below to learn more about each of the finalists.
Meet the seven finalists: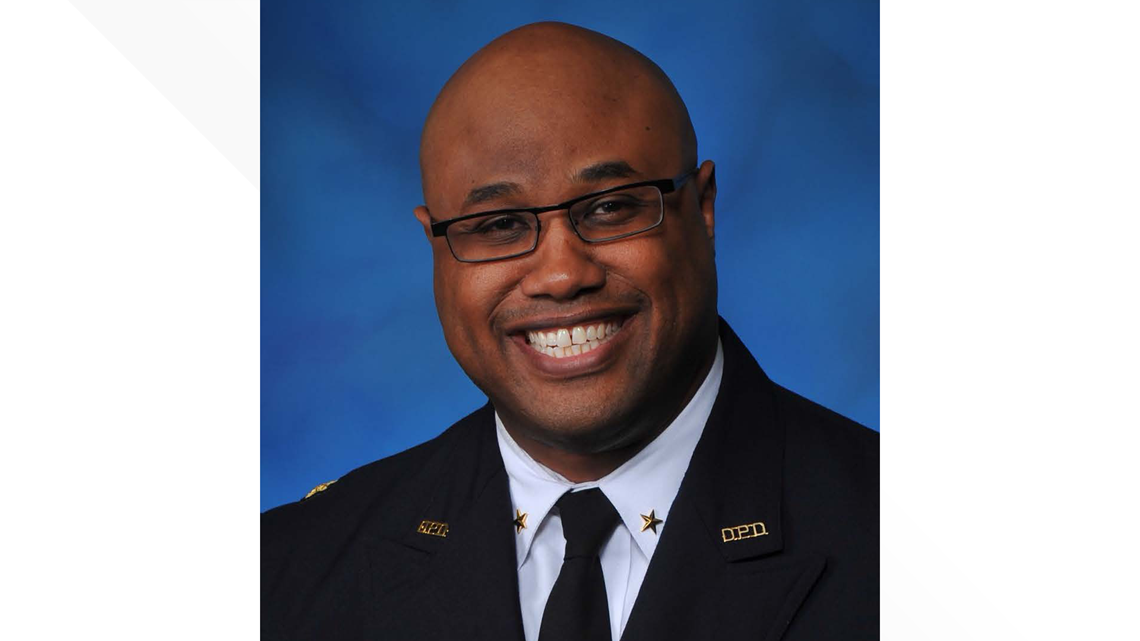 Malik Aziz
Major Malik Aziz has been with the Dallas Police Department since 1992.
He served as deputy chief under former Chiefs David Kunkle and David Brown, and has held multiple other leadership positions, including commander over the patrol, communications and traffic divisions.
Aziz served as acting assistant chief in 2017 over Crimes Against Persons, which includes the homicide, robbery and assaults divisions.
In 2015 he was the deputy chief over the Investigations Bureau, which included domestic violence, child abuse, major crimes and youth divisions.
In 2012 and 2013 he commanded the specialized units which included SWAT, mounted patrol and helicopter units.
Currently he is stationed at the North Central Patrol Division. He was a finalist for Dallas police chief in 2017 when Renee Hall was hired.
Aziz has an extensive national resume. He has been executive Director over Police and Communities Together, National Chair of the National Black Police Association and was the chairperson over the Dallas Police Museum.
He is a product of Dallas ISD and graduated from Carter High School.
He has a Bachelor of Liberal Arts degree from University of Texas at Arlington and a Master of Business Administration from the University of Dallas.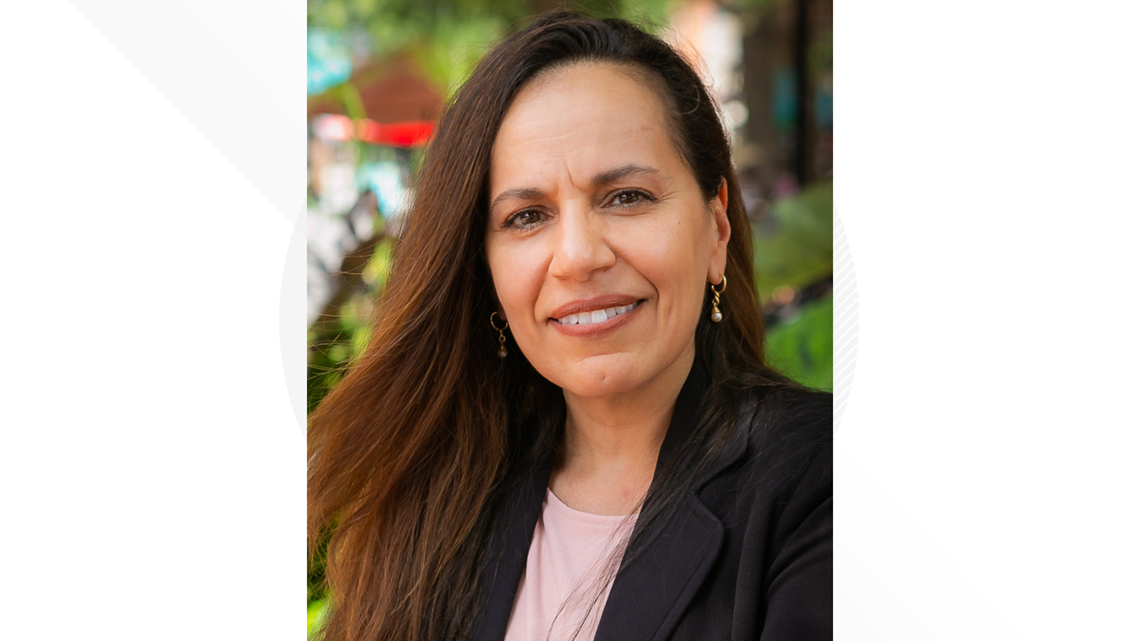 RaShall Brackney
RaShall Brackney is currently the chief of police in Charlottesville, Virginia. She became the first Black woman to serve as chief in Charlottesville when she took over in 2018.
She took over the job in Charlottesville during difficult times that continue today. Brackney started with the department a year after violence in August 2017 stemming from a white nationalist march that drew national attention to the city.
During her first week on the job, she was confronted by protesters yelling "cops and Klan go hand in hand." Protesters called for her resignation before she had a chance to unpack.
Brackney has worked to recruit more officers, build community relations and keep up morale among the rank and file.
She served with the Pittsburgh Police Department for 30 years and is also the former chief of George Washington University.
Brackney earned bachelor's and master's degrees from Carnegie-Mellon University and a PHD from Robert Morris University.
She grew up in Pittsburgh, Pennsylvania.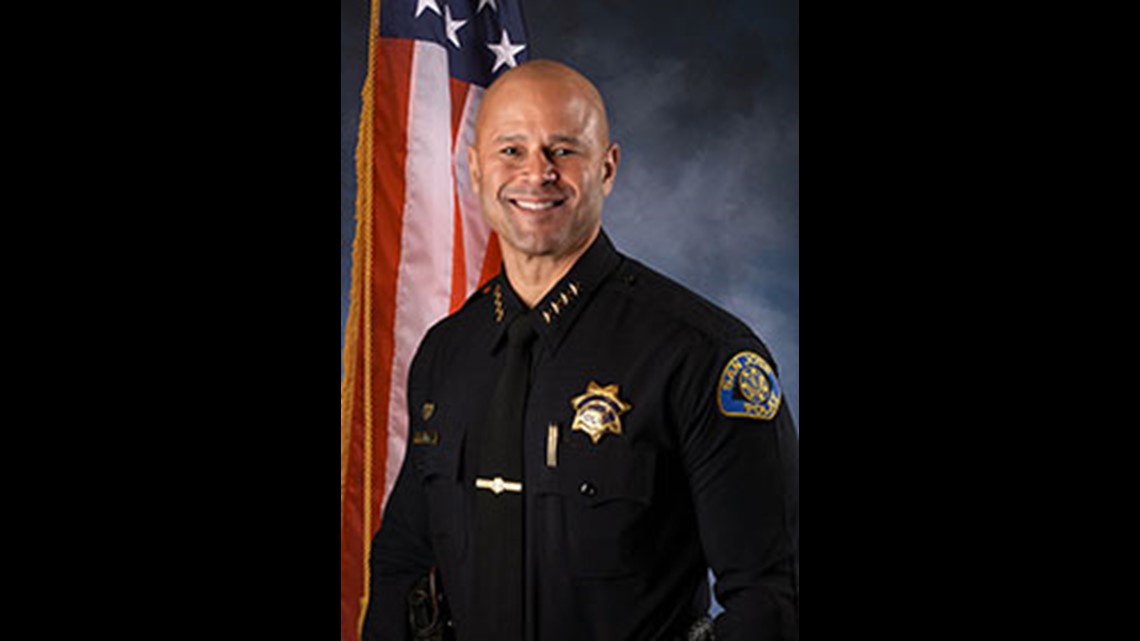 Eddie Garcia
Eddie Garcia just retired as the chief of police in San Jose, California. He was with the department for nearly 30 years and became chief there in 2016.
He has been quoted as saying, "If you want to make everyone happy, don't be a leader - go sell ice cream."
Garcia enacted numerous reforms after two controversial police shootings where officers killed Latino men.
Among the reforms: a tactical conduct policy that requires officers involved in shootings to have their de-escalation and use of force techniques analyzed.
One of the defining moments of his career came after Officer Michael Katherman was struck and killed while riding his police motorcycle in 2016. He invited the head of the police association to sit with him and other commanders at the service to help show support for the department's officers.
Garcia was born in San Juan, Puerto Rico and moved to San Jose, California at a young age.
He earned a bachelor's degree from Union Institute and University.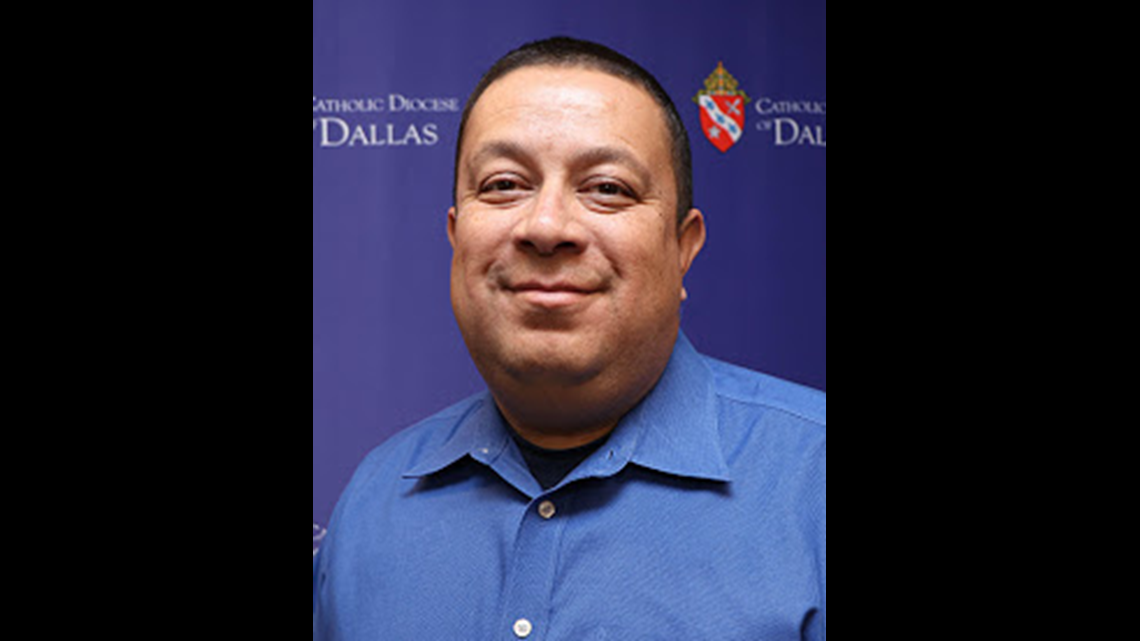 Al Martinez
Al Martinez is currently the Director of Security for the Catholic Diocese of Dallas, a position that was created for him.
He left the Dallas Police Department in 2019 after serving 27 years. When he left, Martinez was in charge of the Southwest Patrol Division.
On July 7, 2016, three of the men under his command were killed in an ambush in downtown Dallas during a protest. In total, five officers were killed that night.
Martinez was praised by his officers, command staff and the community for how he handled the devastating loss to his division and brought his officers together.
He also created a unit to help reduce speeding and racing in the Southwest Patrol division.
Martinez' resume includes supervising the Crimes Against Persons division, which includes homicide, robbery and assaults. He was appointed deputy chief by former Dallas Chief David Brown.
His roots in Texas run deep. Martinez grew up in Pecos, Texas, which is about an hour drive from the Odessa-Midland area.
He is also known for volunteering at his church and with charitable organizations.
He got a bachelor's degree in criminal justice and political science from Sam Houston State University and a master's from Dallas Baptist University.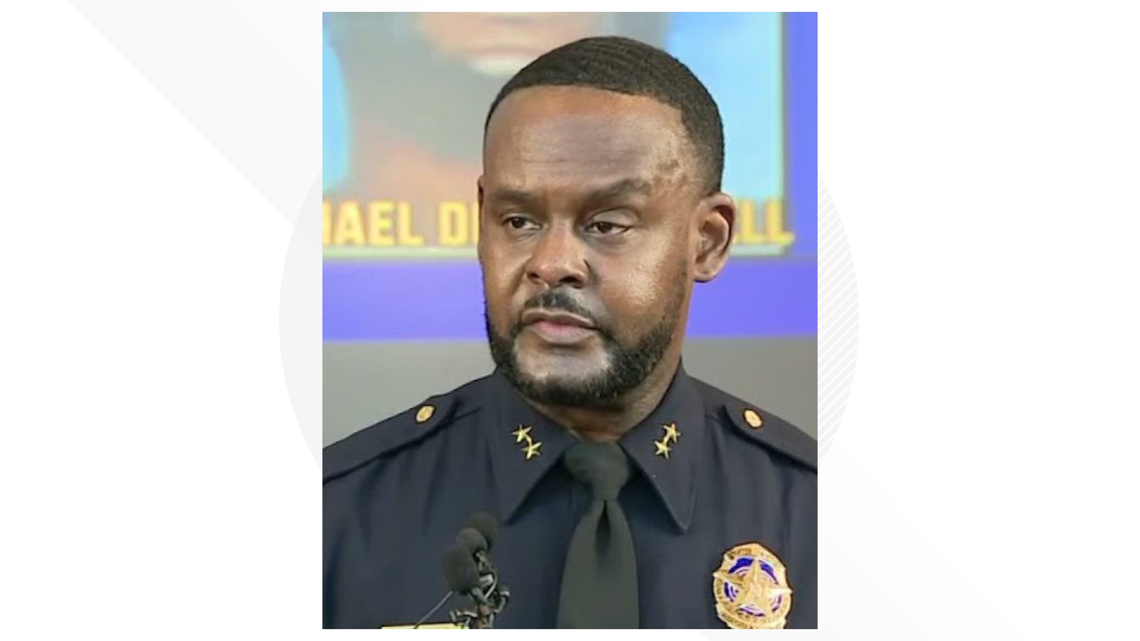 Avery Moore
Assistant police chief Avery Moore joined the Dallas Police Department in November 1990. He began his career in patrol in the Northeast Patrol Division.
Moore has served in numerous leadership roles at DPD. He was an instructor at the Dallas Police Academy where he taught defensive tactics to recruits. He has also worked in the communications, crime scene and traffic units.
Former Dallas Police Chief David Brown selected Moore to be a Texas Legislative representative for the Department.
He was a leader in the department during a number of high-profile incidents.
Moore was the SWAT commander on July 7, 2016 when five officers were ambushed and killed in downtown Dallas.
Hall assigned Moore to the Northeast Patrol Division. While serving as chief of that division Officer Rogelio Santander was shot and killed while on a shoplifting call to Home Depot.
In 2019, Hall promoted Moore to assistant chief over the major investigation bureaus.
Moore is originally from Lawton, Oklahoma and has an MBA from the University of Phoenix.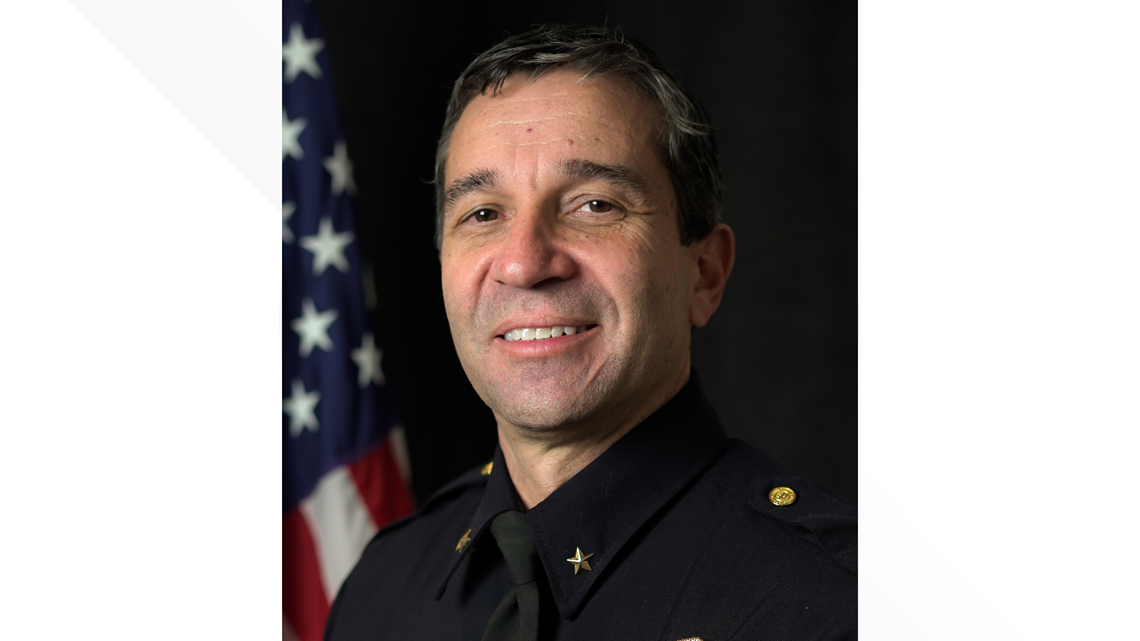 Ruben Ramirez
Deputy chief Ruben Ramirez is a 25-year veteran of the Dallas Police Department. He was promoted by Chief Renee Hall to Deputy Chief in February 2020.
Ramirez is currently the deputy chief over the Criminal Investigations Bureau which consists of Crimes Against Persons, Narcotics Division, and Physical Evidence Section.
In his role as deputy chief, he oversees four divisions, 16 units, 474 sworn officers and 77 civilians, according to the city.
He has served as commander over the Internal Affairs Division.
Ramirez served as Legislative liaison for DPD during the 85th Legislative Session. In the role, he tracked hundreds of law enforcement related bills and testified on behalf of the city and department, his LinkedIn profile says.
Ramirez is also the Latino liaison to the chief of police.
Ramirez grew up in Floresville, Texas. He received his undergraduate degree from Midwestern State University and his graduate degree from SMU.
Jeff Spivey
Jeff Spivey is currently the police chief in Irving, a position he's held since 2017.
Prior to that, he served as an assistant chief for five years and oversaw all three bureaus, including operations, investigations and administrative.
After the death of George Floyd Chief Spivey took to Twitter to denounce the killing.
"I am sad, angry, frustrated, nauseated and deeply disturbed. What I saw is not who I believe us to be," he wrote.
Spivey said that police are better trained now than any point in history but must find a way to ensure this type of incident doesn't happen again.
Spivey also allowed officers to be part of a study on officers and mental health conducted by UT School of Public Health in Dallas. He said the results will help officers find additional ways to assist them with mental health needs.
Spivey is from Bangs, Texas. He holds a bachelor's degree from Midwestern State University and a master's from Sam Houston State University.
WFAA digital director Elizabeth Wiley contributed to this report.