DALLAS — As the summer season officially begins, safety remains top of mind for many parents across the city of Dallas.
Safety is a priority as police continue dealing with an increase in violent crime and homicides.
Five people were murdered in Dallas this week. Investigators say four of the victims were shot to death. One of the victims was stabbed.
"The last four weeks have been real rough," said Vickley Payne-Agbiogwu as she watched her nephew play in the sprayground outside Beckley-Saner Rec Center on Friday night.
"I was fearful for my kids to come out and play," she said.
The sprayground was packed with children and parents. Watching the smiles on the young faces brought a sense of comfort to the adults, who have seen the headlines on violence, some involving teens.
"It would shatter me to hear about another child that got killed," Payne-Agbiogwu said.
The city of Dallas Parks and Recreation Department is working to give families options and access to resources to help keep teens safe this summer.
Dallas Parks and Recreation, along with its partners, are hosting a late-night Teen Recreation (TRec) programs in five centers across Dallas.
"We have different activities, every Friday and Saturday night from 7 p.m. to 11 p.m," said Zach Munoz, director of Beckley-Saner Rec Center.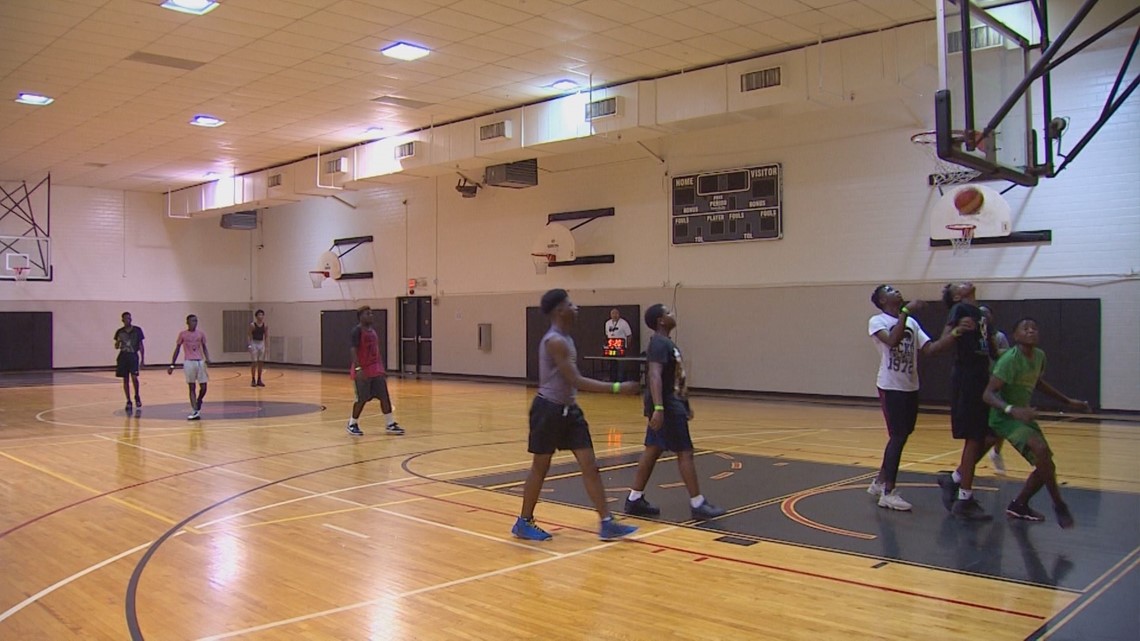 TREC offers teens between the ages of 13 to 17 activities including basketball, theater arts, gaming consoles, fitness center, and a place where the students can come and get a meal.
"We have a good check-in process," Munoz said. "They sign in and give us an emergency contact. We have Dallas police officers on site."
The late-night TRec program is being offered at Beckley Saner Recreation Center, Campbell Green Recreation Center, Lake Highlands Recreation Center, Nash-Davis Recreation Center, and Pleasant Oaks Recreation Center.
"It gives them a safe haven to go to," Munoz explained.
Many parents believe the late night recreation program will be significant in giving teens options to keep them occupied and off the streets during the summer months.
More WFAA summer program coverage: