Demetria Obilor, WFAA's traffic reporter, responds after a Facebook post that attacked her style went viral.
OK, so I'm waking up from my Friday nap, right? Apparently to some controversy... but a whole lotta love.
The controversy is coming from people who aren't too happy with the way that I look on television, saying, "Oh her body is too big for that dress or she's too curvy or her hair is unprofessional. It's crazy. We don't like it."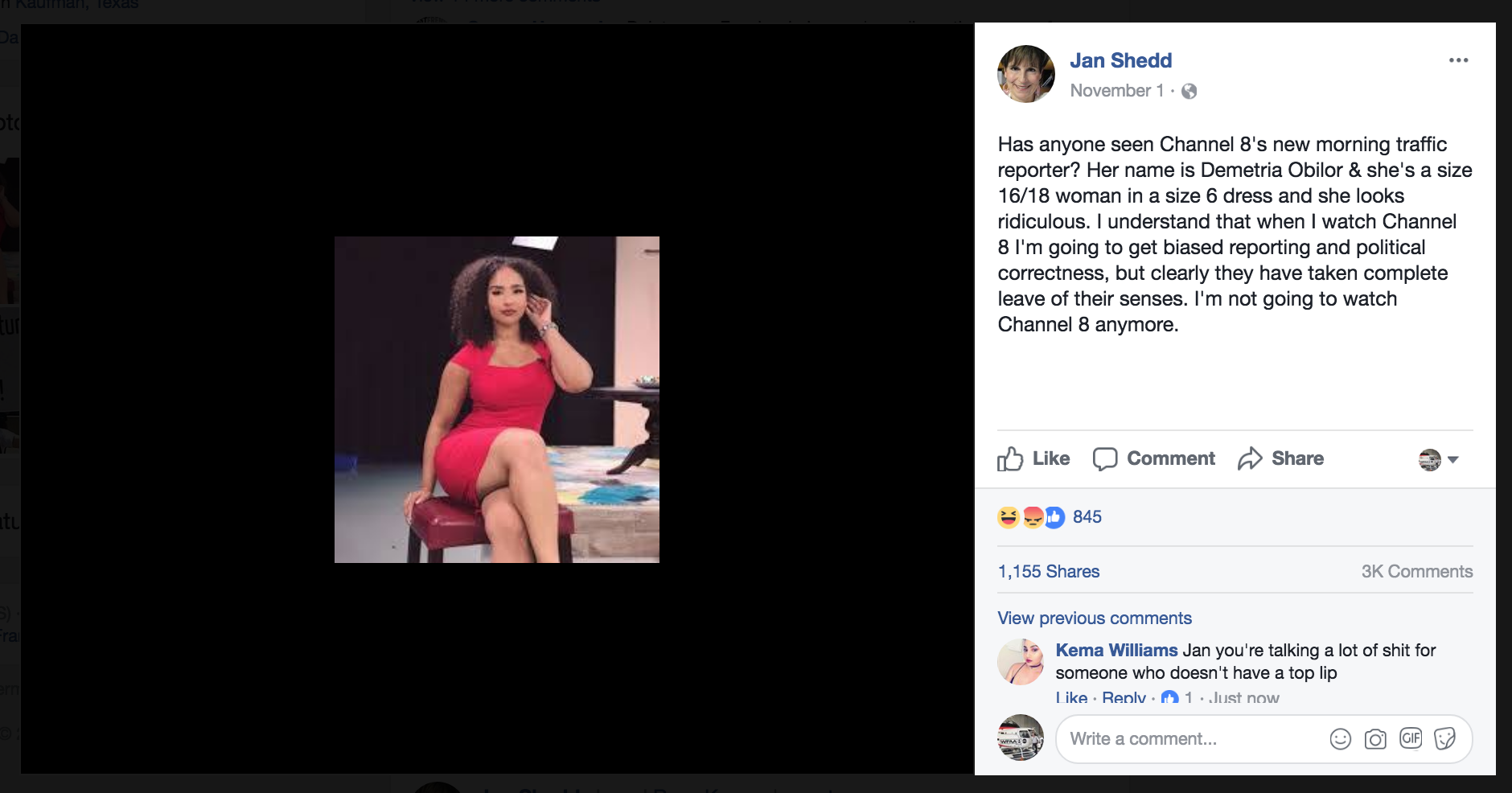 A quick word to those people, this is the way that I'm built. This is the way that I was born. I'm not going anywhere, so if you don't like it, you have your options.
Now to the people who show love. I love you right back.
You know when you look a little different, people think it's OK to talk to you a little different. And I'm on TV, I can't clap back how I wanna clap back all the time.
So I'm always taken aback and forever grateful for everybody, people I don't even know, who come to my defense, stand next to me and say, "You know what Demetria, you don't have to put up with this." And I love you for that.