DALLAS — Two protesters were arrested after they interrupted an Energy Transfer shareholders meeting Thursday morning at the Hilton Anatole Dallas.
The protesters were part of a group fighting against the Dallas-based company's pipeline plan, which will extend from Nederland, Texas to St. James, La.
Authorities said other protesters also entered the hotel, and at least one attempted "to activate the sprinkler system by igniting a small flame near a sprinkler in a restroom."
"These suspect(s) remain at large," Dallas police said in a statement released Thursday afternoon.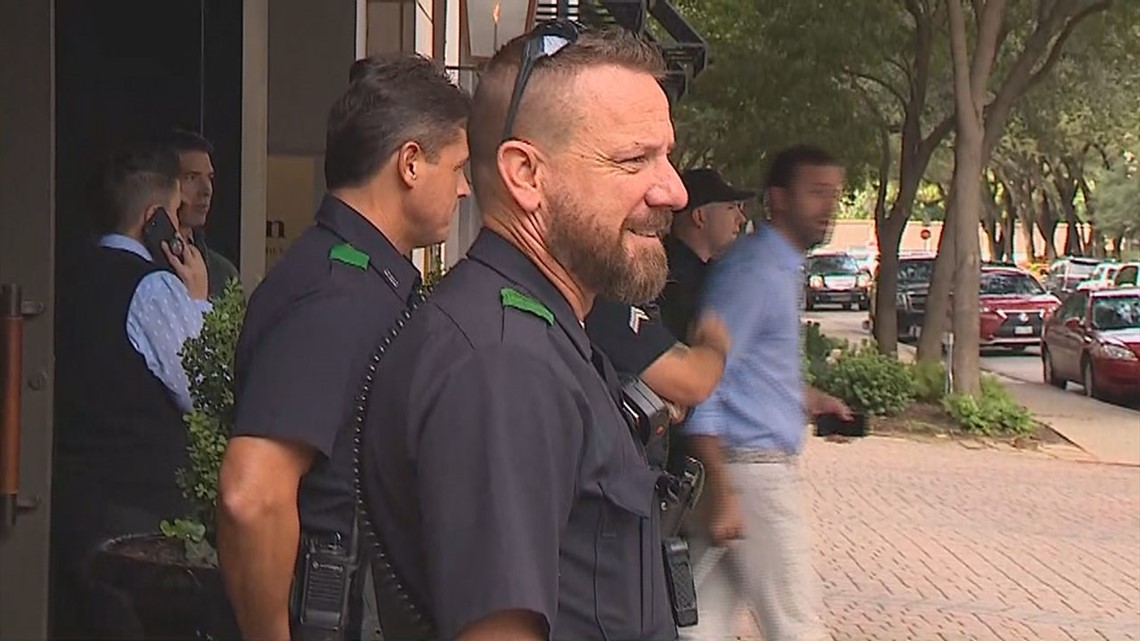 Protesters outside the building held a large sign that read "CAUTION: ALL PIPELINES LEAK." Another banner called Kelcy Warren, the CEO of Energy Transfer Partners, a "corporate criminal."
Off-duty officers at the hotel made the arrests. The two protesters were charged with disorderly conduct.
Energy Transfer Partners is also the builder of the controversial Dakota Access pipeline, which spans four states from North Dakota to Illinois. In 2016, the project spurred massive protests near the Standing Rock Sioux reservation in North Dakota.
In a statement sent to WFAA, Energy Transfer said the protesters Thursday in Dallas "became violent towards the attendees and our staff."
"While they did not stop the meeting, they unfortunately caused significant damage to the hotel," the statement said. "... We understand that there are varying opinions on our country's need for infrastructure to help meet our energy needs and respect the right of everyone to lawfully protest, however, it is unfortunate when protestors cross the line and use illegal and harmful actions that jeopardize the safety of those around them, which is what happened today."