A $250 million development, featuring housing, commercial and retail space, is slated for Sachse.
The project, which is being built by PMB Capital Investments, reportedly will be developed in multiple stages, spanning both sides of President George Bush Turnpike between Miles and Merritt Roads.
The Station, as the mixed-use development has been dubbed, covers 119 acres, and PMB Capital purchased the property last fall. The land sale was brokered by Marty Neilon, first vice president of CBRE's Land Services Group.
Plans for The Station consist of 400,000 square feet of commercial and retail space, more than 600 apartments and over 250 single-family homes, according to the Dallas Morning News.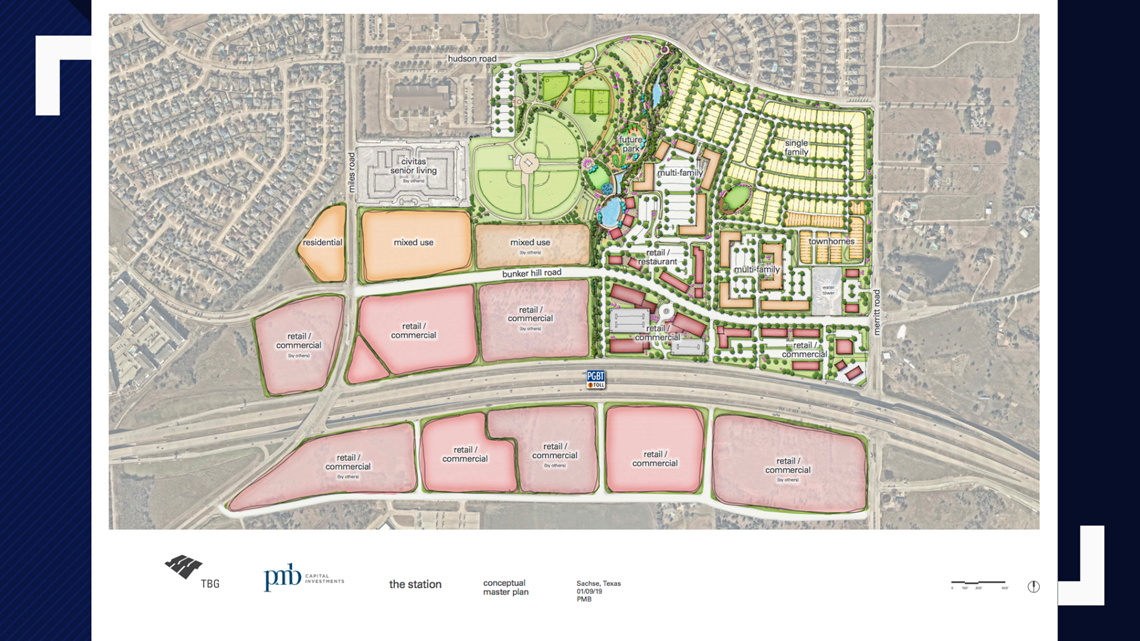 PMB Capital Partner Taylor Baird told the Morning News that the first phase "will be a lot of the major infrastructure and we'll bring on about 225 single-family homes and townhouses and around 300 apartments."
Ashton Woods and K. Hovnanian have been tapped to build the houses, and Kimley-Horn, Gateway Planning and TBG Partners are working through the planning and design with PMB Capital.
"I am very excited about The Station and the options it will provide for residents and visitors to eat, shop and play in Sachse," Mayor Mike Felix said in a statement. "We have heard our citizens and their desire for these types of amenities, and I look forward to delivering these to our community."
The development is expected to open early next year.