LAKE WORTH, Texas — Newly released video from the Lake Worth Police Department shows the man who killed a North Texas officer in a drunk driving crash trying to run away from the scene on that November 2021 day.
Within seconds, a bystander could be seen chasing after Dylan Molina before pinning him down on the ground. Other bystanders were also seen trying to help the victims of the crash, which included Euless police detective Alex Cervantes, his wife and two children.
Cervantes died, and his wife and children suffered critical injuries.
More than a year later, on Jan. 30, 2023, Molina pleaded guilty to intoxication manslaughter and three charges of intoxication assault. He was sentenced to 15 years in prison.
It was later revealed that on that Nov. 27, 2021, day, the 27-year-old Molina consumed eight double vodka cocktails within three hours at a Fuzzy's Taco Shop in Lake Worth. His BAC was twice the legal limit, according to police.
Police said Molina ran a red light and hit off-duty detective Cervantes, who was driving with his family.
Good Samaritan stops suspect
Bystander Justin Gonzalez was identified as the man who stopped Molina.
He told WFAA he chased down Molina out of instinct after having just left a Thanksgiving gathering with family.
"I don't know why it had to happen that it did," Gonzalez said. "But I knew he wasn't going anywhere. I couldn't let him go."
Gonzalez said he witnessed the horrific crash. "[Molina] was driving down at a high rate of speed. And I told my wife, I was like, 'look at him,'" he said.
After stopping to help, Gonzalez said he wanted Molina to see what he had done.
"I'm like, 'Come here. You can come. Come with me so you can come and see.' And I turned around and when I turned around, I thought he was walking behind me. And then I just heard him take off running," he said.
He said he was determined to not let Molina get away.
"I was on his tail. He wasn't getting anywhere," Gonzalez said. "I just had felt that something within me."
"I think about what happened every day," he added. "I was there for a reason for that day."
Bartender charged
Molina wasn't the only person charged in this incident.
The 26-year-old bartender, Cala Richardson, who served Molina before the deadly crash also faced charges, police said,
According to police, Richardson was charged with one count of sale to certain persons, a class A misdemeanor, for allegedly overserving Molina. The sale of alcohol to a drunk person is forbidden by the Texas Alcoholic Beverage Commission.
The misdemeanor can carry up to a one year in jail and a $4,000 fine.
Earlier this week, Lake Worth police released surveillance video from inside the Fuzzy's Taco Shop prior to the crash. In the video, Molina could be seen stumbling around the bar, even going behind the counter at one point.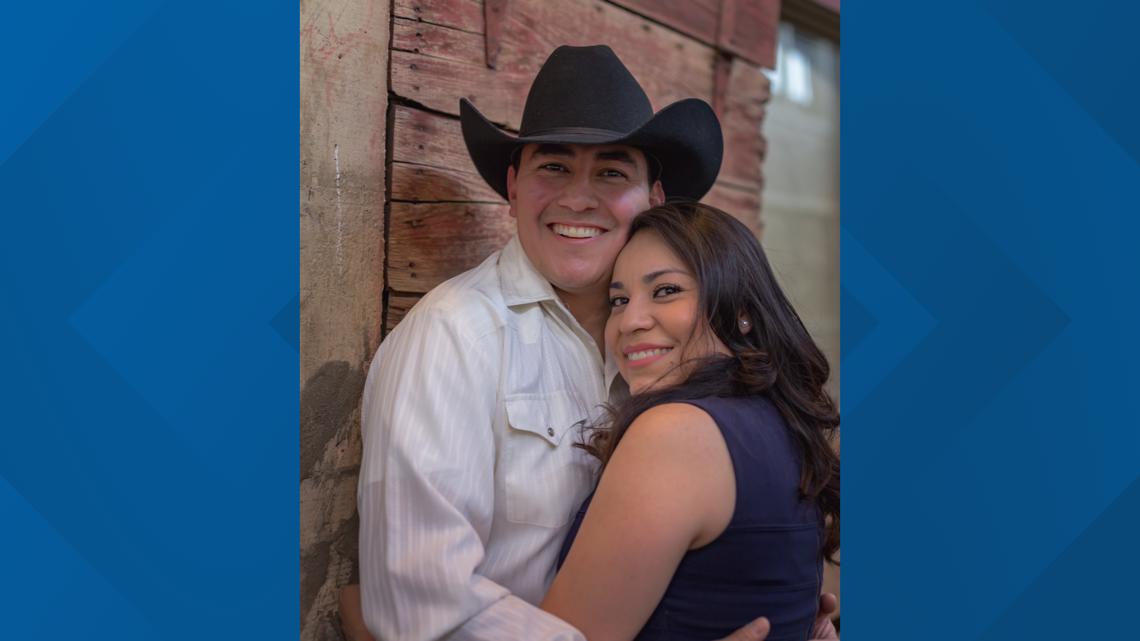 Richardson was seen trying to keep Molina on his feet and also motioning him to get back to his seat.
Lake Worth's police chief told WFAA that Richardson ignored the warning signs that could have kept Molina from operating a vehicle.
"The signs that he displayed, should have been an indicator that he was not safe to walk away from that building," Lake Worth Police Chief J.T. Manoushagian said. "This is a stark reminder of what can happen when we ignore those signs."