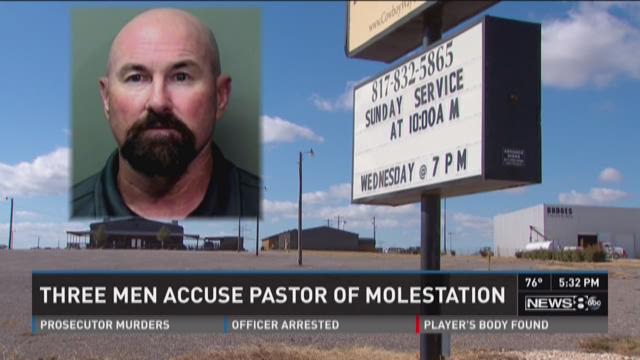 Jacob Thibodeaux, now 25, said he wrestled with his conscience for a decade.
But when he learned Cowboy Way Church pastor Dan Haby had been arrested on molestation charges this summer, his conscience won out.
"Having children now really played a big part in why I came forward," Thibodeaux said. "Because I wouldn't want anyone to put my kids in that kind of situation."
Thibodeaux sat down for an interview with News 8's media partner the Star-Telegram. He explained how he met Haby as a junior in high school and began attending services at the Alvarado church. It was at Haby's Fort Worth home that he said the pastor, who he saw as a father figure, molested him.
"He hugged me for a long amount of time and he kissed me on the mouth," said Thibodeaux. "And then he acted like it never happened."
Back in July, Haby was arrested for allegedly fondling a teen boy in 2000 and 2001. It prompted Thibodeaux to go to the police in August. His account led to a second indecency charge. Burleson police looked into a third man's allegation last month which led to the Johnson County District Attorney's office to file more charges.
Thibodeaux still has pangs of guilt.
"I wrote a message on Facebook apologizing to Dan's wife," he said. "Apologizing for talking to a detective."
And he feels compassion for Haby.
"I felt Dan has done a lot of good for a lot of people, but it doesn't really make up for the bad that he's done," Thibodeaux said.
Haby has been free on bond, and his attorney denies the accusations against him. His name is still on the sign outside the Cowboy Way Church, but his current role there is unclear.