ARLINGTON, Texas — The Arlington Fire Department is mourning the loss of a firefighter. Elijah B. Snow, 35, was on vacation at a Cancun resort in Mexico when he died, according to Fire Chief Don Crowson.
Snow spent eight years working for the City of Arlington and was promoted to be an apparatus operator in August.
"He was an outstanding firefighter as well as a dedicated public servant," Crowson said. "The Fire Department will take all necessary steps to ensure that Elijah's family is properly supported throughout this difficult time."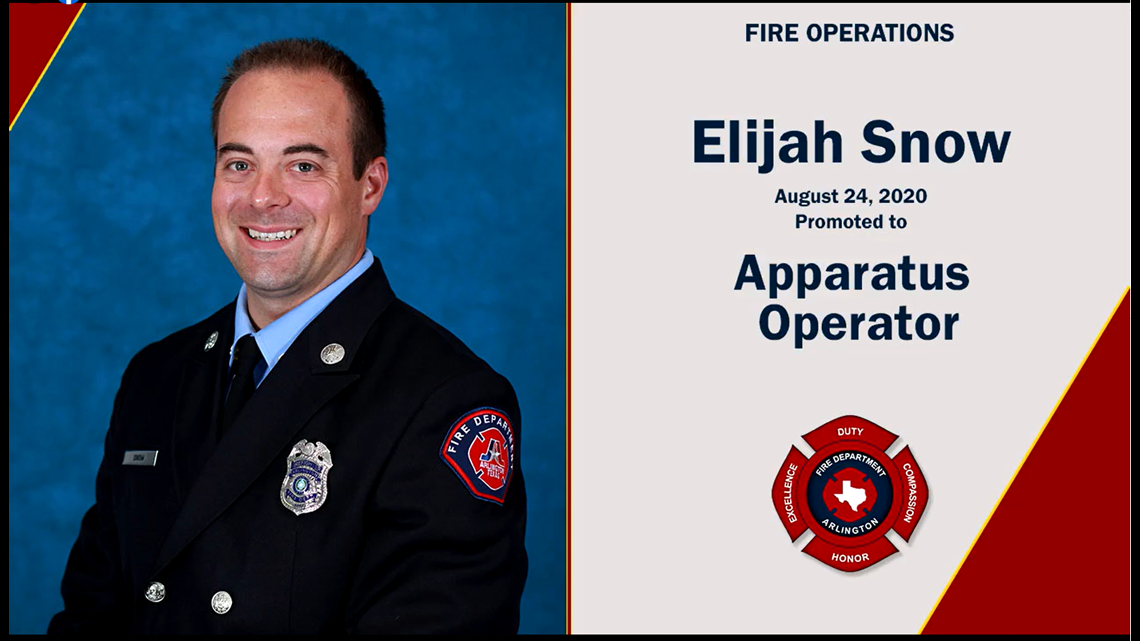 Snow was the son of a fallen Arlington firefighter, Ronnie Snow, who died in the line of duty in 1985.
Per friend and Arlington Batallion Chief Jackie Parker, Snow was with his wife celebrating their 10-year anniversary.
She called authorities, according to Parker, when he didn't return to their room after stopping by a resort bar before going to bed.
Parker says Snow's body was found outside, near a resort hotel and that the family is working with independent investigators to determine what happened.
"It's surreal right now," Parker said. "I don't think a lot of guys have had the time to wrap their heads around what's happened. Including myself."
For Parker, Snow's death isn't fair. He told WFAA that he couldn't digest how such a young father who put his life on the line every day died while on vacation celebrating the love of his life.
Specifically, Parker said it wasn't fair to Snow's two young girls.
"All we want to do is wrap our arms around the family right now," Parker said.
"That's what what we do in the fire service, and that's what we're gonna do here."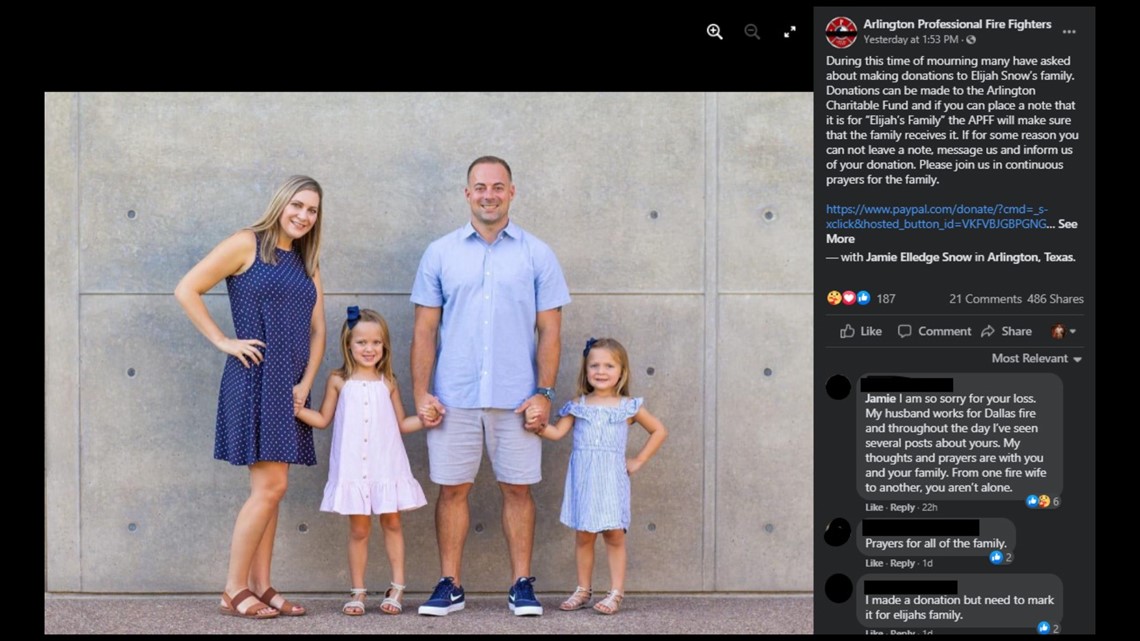 This story will be updated throughout the day.