FANNIN COUNTY, Texas — Legislation that would dramatically tighten jailer training requirements is headed to the Texas Gov. Greg Abbott's desk as a result of a WFAA investigation that found a private, for-profit company taking advantage of a loophole that allows county jail guards to work under a temporary license with virtually no training.
More than a year ago, WFAA began investigating problematic deaths in county jails run by LaSalle Corrections in North Texas and elsewhere. Most of the people locked up in these facilities have not been convicted of any crimes.
The WFAA investigation found inexperienced and undertrained guards were using too much force and not asking for medical care in time.
The investigation also found that LaSalle's jails employed large numbers of guards with temporary licenses, and that guards were falsifying jail checks as a result of understaffing. State regulators have repeatedly found the company's jails out of compliance, not having enough staff on duty, and failing to check on inmates as legally required.
Currently, state law gives newly hired jailers a full year to complete 120 hours of state-mandated training and pass an exam to be fully licensed. During that year, they can work in a county jail under a temporary license without formal training.
Legislation authored by State. Rep. Garnet Coleman, D-Houston, shrinks that grace period significantly. It would give jailers 90 days to enroll in state training after being hired and receiving their temporary license. It would also prohibit jailers with temporary licenses from being promoted to supervisory positions, and give state jail regulators more authority over privately-run county jails.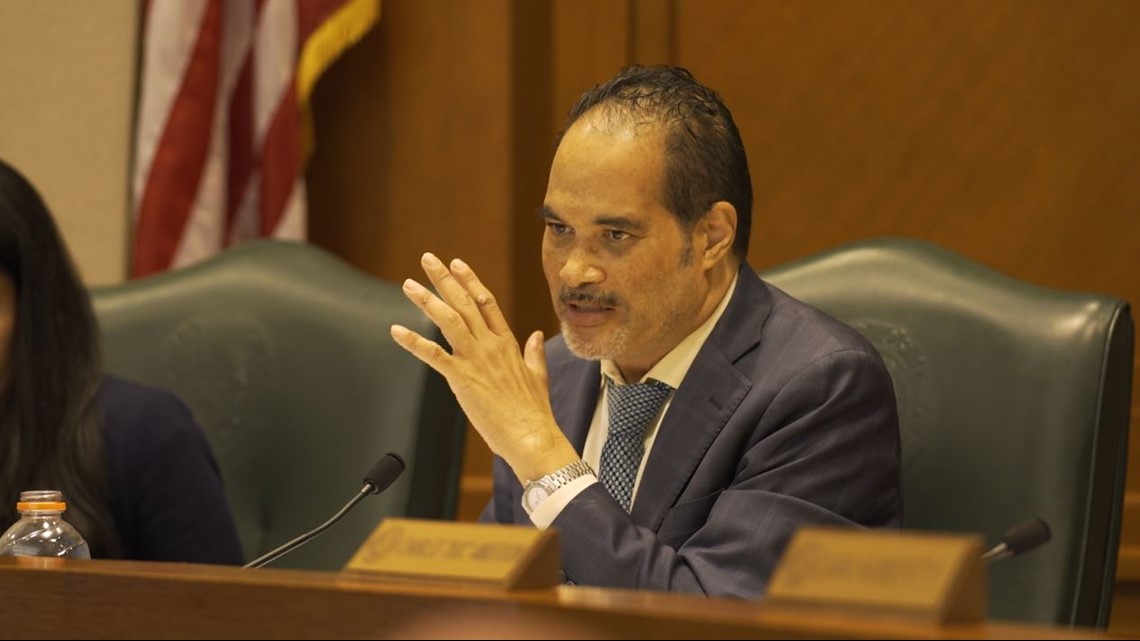 "It's about the quality of the people who work in the jail," Coleman said, crediting the WFAA investigation with exposing the problem.
Coleman added the new requirements into a bill he had filed seeking to strengthen the requirements of the Sandra Bland Act. Three days after a questionable traffic stop by a Texas Department of Public Safety trooper, Bland killed herself in July 2015 in her jail cell. One of the last jailers to see her alive had been on the job just three months and held a temporary license.
Bland had a history of mental illness that her family claimed Waller County jailers neglected. The 2017 law required that county jailers get training on how to recognize mental illnesses. What surprised Coleman was when he learned from WFAA that under the current requirements of the law, training could be delayed as much as a year.
Coleman took an interest in the temporary licensing issue during a late March hearing on a bill that had been filed by State Rep. Bill Zelder, R-Arlington. Zelder's legislation, also filed as a result of WFAA's investigation, would have required that jailers with temporary licenses actually complete the state's entire training program and be fully licensed within 90 days.
During that hearing, lawmakers heard testimony from several people featured in WFAA's reporting, including two mothers of people who died in LaSalle jails, and a former Parker County guard. The guard told lawmakers about the substandard training she and others received when they were hired. Coleman then demanded that LaSalle's executives appear before his committee.
"I'm angry about this," he told LaSalle executives during a hearing a week later. "I don't like listening to mamas talk about their dead sons."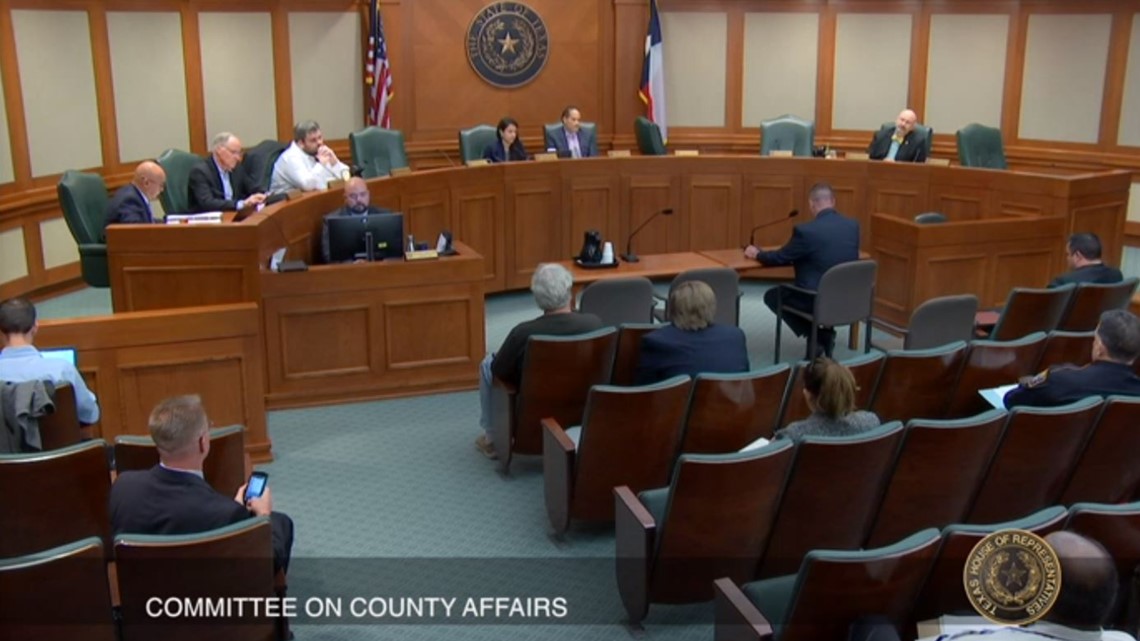 What happened in the case of an inmate in Fannin County shows the importance of that training.
LaSalle took over management of that jail last fall. Javier Marroquin, a former LaSalle jailer, talked to WFAA about the death of inmate Paul Plecker this past November. Plecker, 67, was brought into the jail with several life-threatening medical problems. Guards were required to check on the inmate often.
At the time, Marroquin had been working at the jail for five months – the whole time under a temporary license. He told WFAA that he had not been given any training by LaSalle to recognize an inmate in medical distress.
"There is a lot of stuff that's going wrong in that place," he said.
He said the jail was constantly understaffed and jailers were being pulled away from their assigned areas. Marroquin echoed the complaints of other current and former jailers who say that understaffing makes it impossible not to falsify jail checks.
When he came on shift, another jailer told Marroquin that Plecker had been to the court that day and was upset that he was potentially facing decades in prison. Marroquin said the other jailers told him Plecker was saying he wasn't going to eat.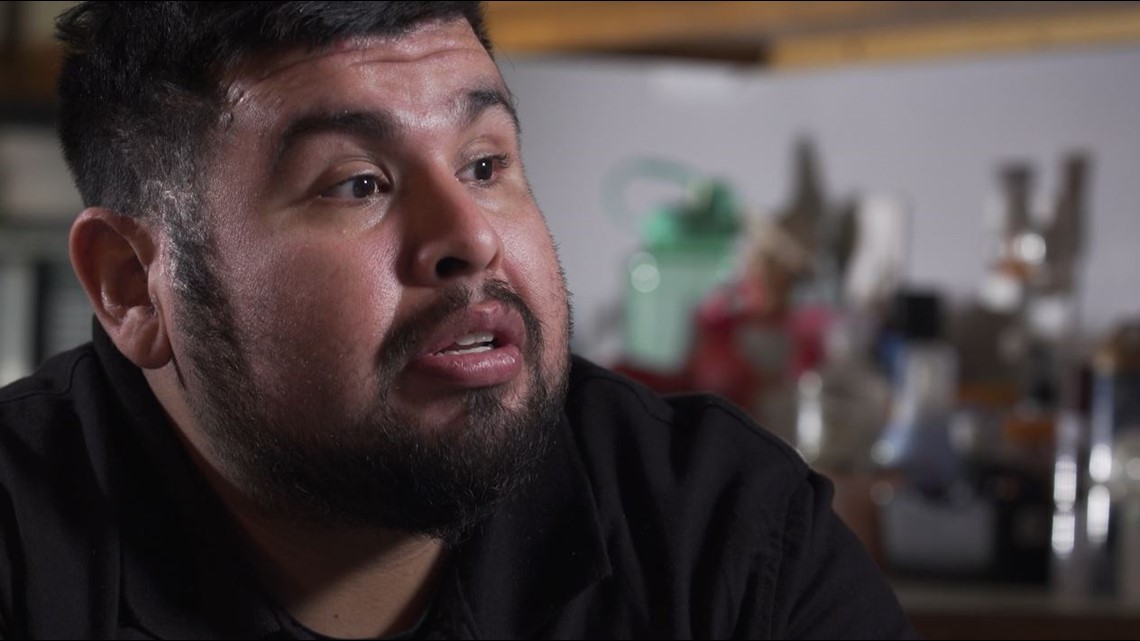 Marroquin said the jail didn't have enough guards and a supervisor pulled him to another part of the jail to help her out. As a result, he couldn't check on Plecker like he was supposed to.
"When I came back the next check, he was slouched over without life in him," Marroquin said.
"I was praying he would come back to life," Marroquin said.
A video of the incident shows a nurse trying to resuscitate Plecker, but it was too late. An autopsy concluded Plecker died of heart disease, aggravated by lung problems and diabetes.
Marroquin said he believes if he had been able to check on Plecker as required, he might have noticed something sooner and Plecker might have lived.
"They had me doing something I wasn't supposed to be doing," he said.
According to documents Marroquin provided to WFAA, he was fired for "falsification of records" because he filled out the jail logs saying the checks had occurred when they hadn't. He said he felt pressured to fill out the paperwork indicating the checks had been done.
"They kind of turn a blind eye to it as long as the work is being done and it looks good on paper," Marroquin said. "Until something goes wrong and then they didn't know anything about it."
A few months later, his wife, who also worked at the jail under a temporary license, was let go and they believe it was in retaliation.
Her father, Walter Elizondo, worked as a sergeant in the jail for two years. He quit in February and took a job with the state prison system. He said he left because of how bad things got once LaSalle took over management of the jail.
"I cannot stand by and watch them get away with this mishandling of officers and inmates," he said.
Fannin County Sheriff Mark Johnson defended LaSalle's management of the jail. He said he's pleased overall with LaSalle's management, but he acknowledged there are problems with getting guards trained quickly enough. He said he's ordered that guards be put through training within six months rather than waiting a full year, as allowed by current law.
He said he has ordered special equipment that automatically records when jailers perform checks on prisoners.
Marroquin wasn't the only one undertrained and falsifying jail checks. WFAA's investigation discovered it's a recurring issue at LaSalle's jails.
Morgan Angerbauer is a case in point.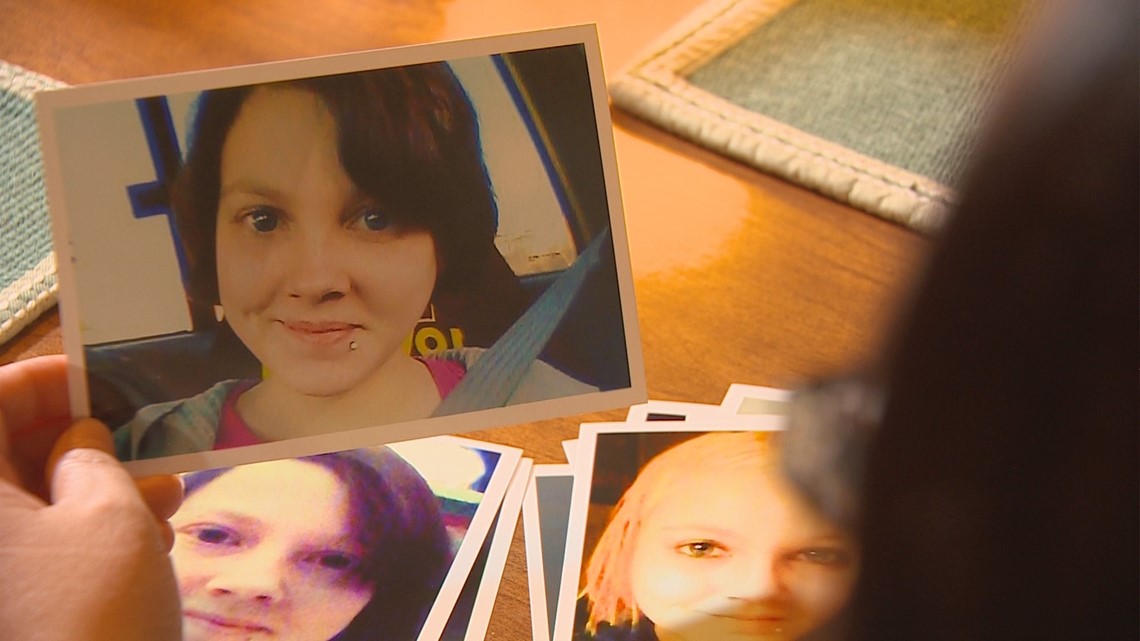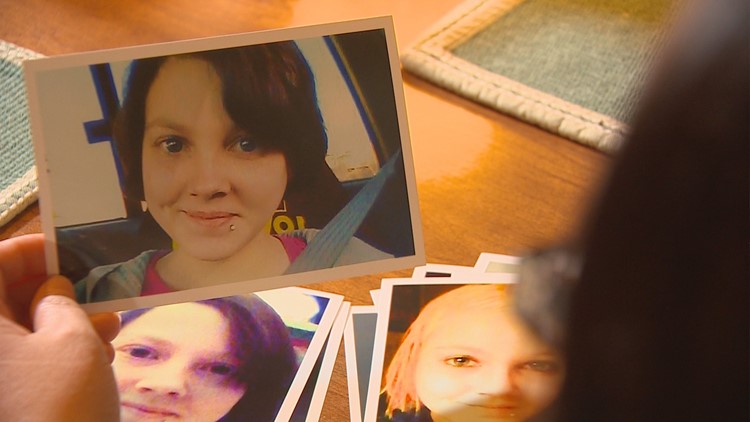 A diabetic, she died without insulin in 2016 in LaSalle's Bowie County jail in Texarkana. She was 20 years old.
On the night she died, more than a third of LaSalle's jailers had temporary licenses, according to state licensing records.
Two of the jailers directly involved in her case had temporary jail licenses and had little training, records show. One of the jailers had been on the job for eight months. The other had worked there for about six months and falsified jail logs indicating that checks had occurred over a nine-hour period. None of the checks occurred, according to LaSalle's own review of the incident.
"Neither LaSalle Corrections nor Bowie County provided any meaningful training about how to care for seriously ill detainees," Angerbauger's mother, Jennifer Houser, told lawmakers in late March. "I've lost my daughter. Nothing can change that. What I'm asking is that you prevent this from happening to another mother."
A year earlier, Michael Sabbie died in the same jail.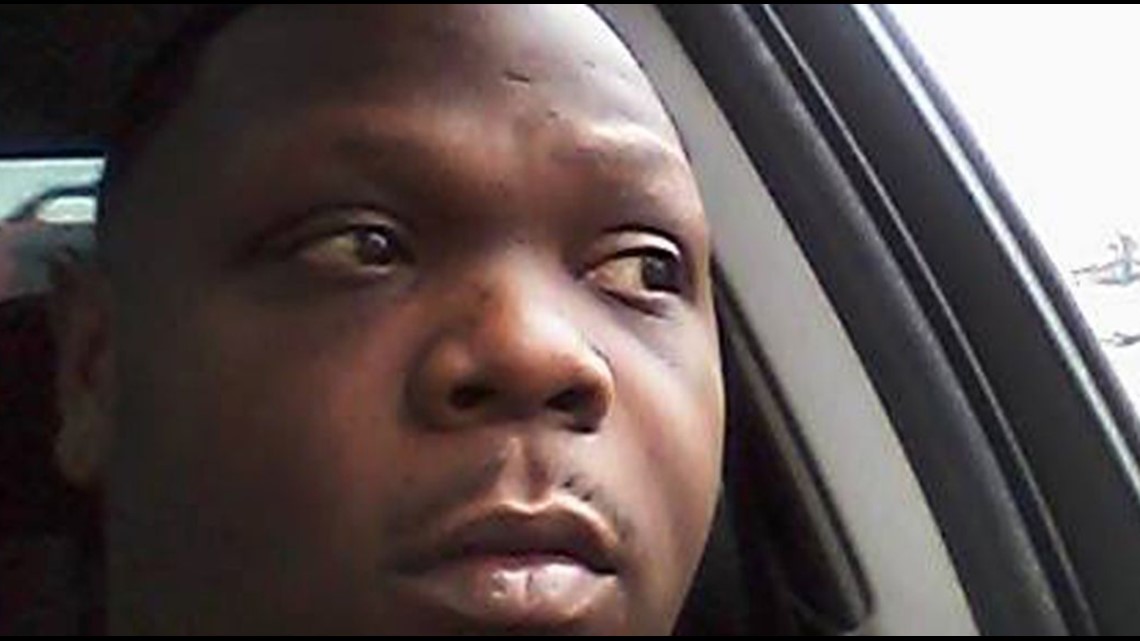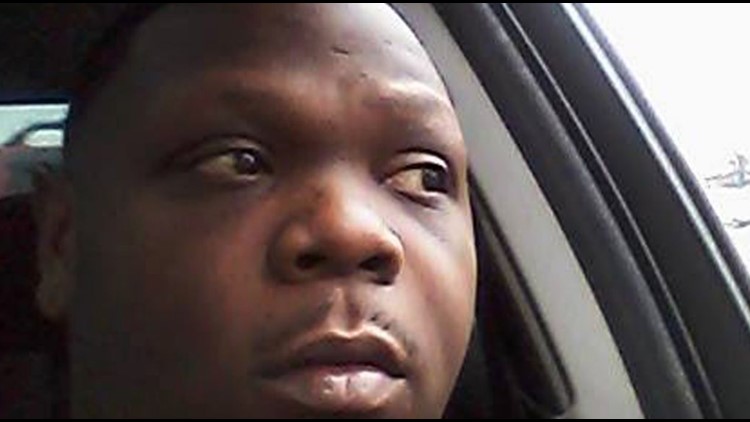 He'd been arrested on a misdemeanor assault charge. Sabbie had asthma and heart problems. Graphic jail video shows a confrontation between him and jailers. He was pepper sprayed. He repeatedly told jailers that he could not breathe. He was left lying half-naked on the floor of a jail cell, the video shows.
The guard who was supposed to be watching him also had only been on the job for a few weeks and held a temporary license. No one checked on him for hours, and he was found dead on the floor of his cell from a heart attack.
WFAA also found out that the supervisor on duty that night had been promoted to the rank of sergeant while holding a temporary license. At the time of Sabbie's death, he had only been state certified for about seven months. Yet, he was in charge of the whole jail that night, according to depositions in a lawsuit filed by Sabbie's wife.
Coleman said had no idea that, under current law, a jailer with a temporary license could be promoted to a supervisory rank.
"It's like promoting an LVN to a surgical nurse and they aren't licensed to be a surgical nurse," he said.
Andy Debusk died Christmas Eve in 2016 in LaSalle's Parker County jail. He'd been arrested on an assault charge.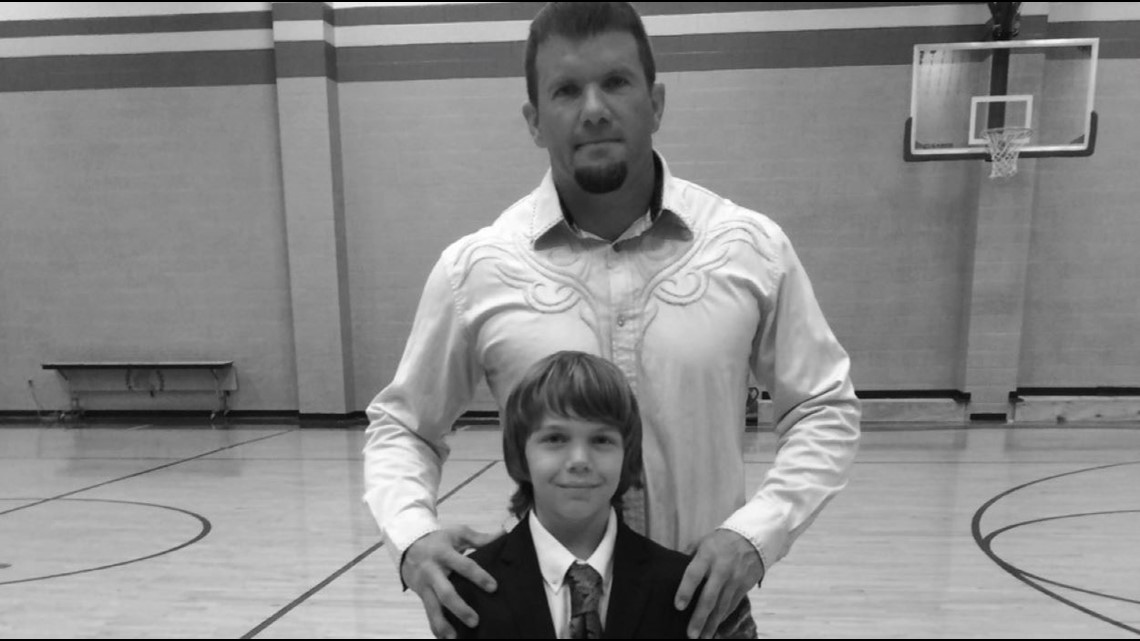 Jail video shows LaSalle guards repeatedly placed their knees in his back as he screamed that he couldn't breathe and that he was going to die. His face was gray and covered in vomit when jailers left him inside a cell. It was too late for anything to be done by the time jailers realized he was in distress.
"If they had done what they were supposed to do, my son … would still be alive," his mother, Diane Wallace, told lawmakers during the hearing.
A Parker County grand jury cleared guards of "criminal responsibility" in DeBusk's death. His family, however, alleges in a lawsuit that ill-trained guards violated the company's polices, setting in motion the events that led to his death. Several of the jailers involved in the incident had little training and only held temporary licenses, records show.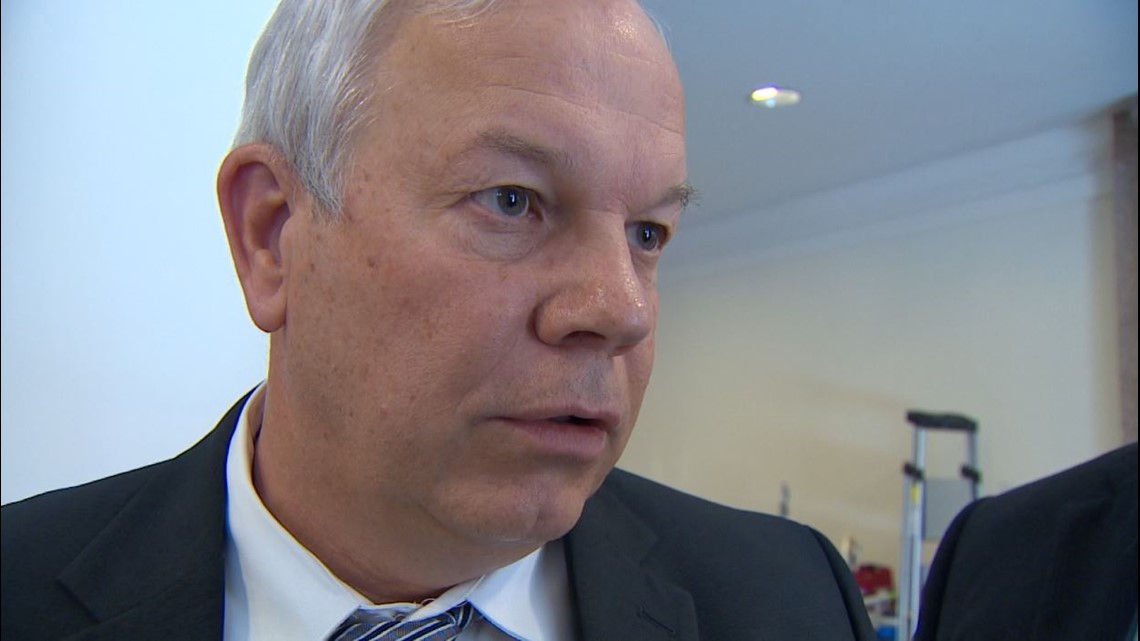 Rodney Cooper, LaSalle's top executive in Texas, told WFAA in Austin last month that there is a high percentage of jailers with temporary licenses in their jails because "the law allows it."
"We're happy to follow the law," he said. "If they change the law, we'll follow the law."