DALLAS — A 14-mile processional route from Arlington to Dallas on Thursday cut through Grand Prairie as a fitting final goodbye for Officer A.J. Castaneda.
Castaneda, 38, died Friday after he was struck by a vehicle while running radar on the George Bush Turnpike.
Joann Worrell stood along Arkansas Lane with her grandson Noah.
"We have a family member who is a police officer so it's important for him to see this," Worrell said.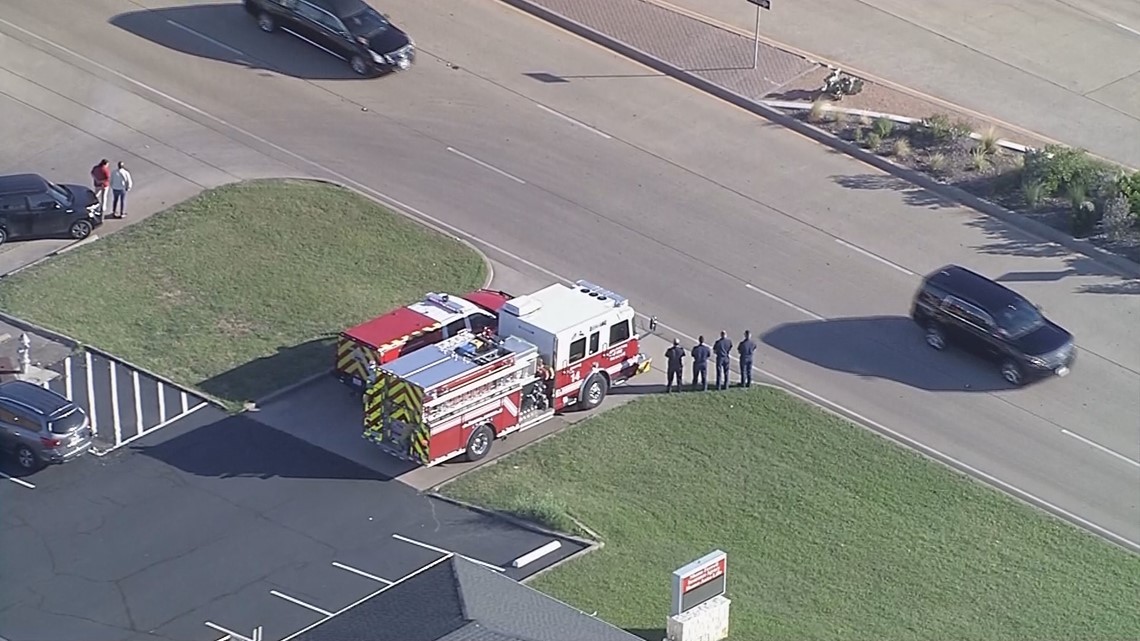 John Brady traveled from Nebraska to pay his respects.
"It's funny how I met A.J.," Brady said as he stood outside the Grand Prairie Police Department. "In a room of 300 officers, he stuck out like a sore thumb."
Brady, a deputy sheriff for Lancaster County in Lincoln, Neb. said he met Castaneda a few years ago at a training conference in Las Vegas for crisis and hostage negotiators.
"I knew within five minutes of meeting him that A.J. was a good man and we would probably be friends forever," he said.