DALLAS, TX -- A degree from TCU, a nice corporate job, and a life in Dallas. Mili Suleman was living a graphic designer's dream.
But Suleman, now a fabric designer and owner of Dallas textile shop KUFRI, had all of that and still wasn't happy.
"I was a professional graphic designer, I had lots of clients, worked for an agency... I guess I just got burnt out," Suleman said. "I wanted something bigger than myself."
So bigger was what she got. It all began when she quit her graphic design job, and took a trip to India that changed the course of her life, and career forever.
"I decided just to go. I told my mom to meet me there and said, 'hey we are going to explore all these villages, and see if there is something we can do."
After days of watching villagers master different crafts and textiles each in their own unique way, Suleman knew what she was meant to do.
There is just something so magical when you walk into these villages and you can hear the loom... it's just beautiful," said Suleman. "I fell in love, and that's how KUFRI was born."
KUFRI, also the name of a city in India, is known for its signature, hand-woven, and hand-sprun textiles, that are designed in Dallas, spun in India, and brought back to individuals and design firms across the nation.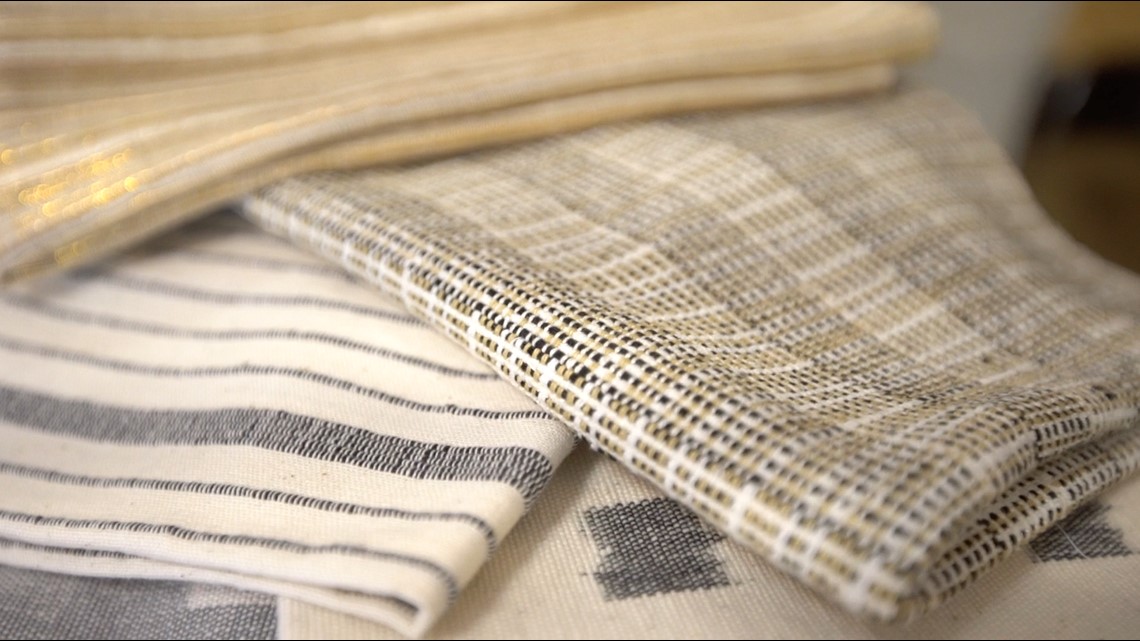 Each weaver has a unique story, and contributes to what makes each and every fabric by KUFRI so special.
"A lot of weavers, are aging," Suleman said. "It gives them a livelihood. Our orders are getting larger and larger and larger, and so they are able to sustain their families, and also, you know, just for their own dignity and self confidence."
But Suleman is just getting started. So far, the 4 year old Dallas-based small business has seen an 80 to 100 percent growth rate each year.
"It's really something special. I mean, it's not giving running water to the whole village...not, not yet," Suleman said. "But I think moments like this I can step back and sort of, relive some milestones."
The authenticity and uniqueness of each fabric, has made KUFRI popular among some well known American interior designers.
"In LA we have a firm called Studio Lifestyle, they did Hilary Duff's home... they are a really good client, they repeat buy from us," said Suleman.
And luckily for Dallas, these one-of-a-kind fabrics are getting ready to make their debut into the Dallas design district in the coming months, along with some other special projects Suleman is working on.
"We are working on a line of textile wall art. It's going to be beautiful," Suleman said. "So I am really looking forward to spreading the word in Dallas."
For more information and updates on KUFRI fabrics, visit her website, here.