DALLAS — A North Texas woman was faced with a seemingly impossible decision: receive a liver transplant or give up her spot to a young woman that would likely die on the waiting list.
Sixty-nine-year-old Brenda Jones, of Dallas, made the decision to stay on the organ donation list just a little bit longer.
Jones is a great grandmother who spent a year waiting on a transplant because her liver was failing. She knew her life would continue because someone else's ended.
"You kind of put that out of your mind that someone else is going so that you can have a second chance," Jones said.
That day came. On July 18 of this year, Jones got the call she was waiting for and was rushed to Dallas' Baylor University Medical Center.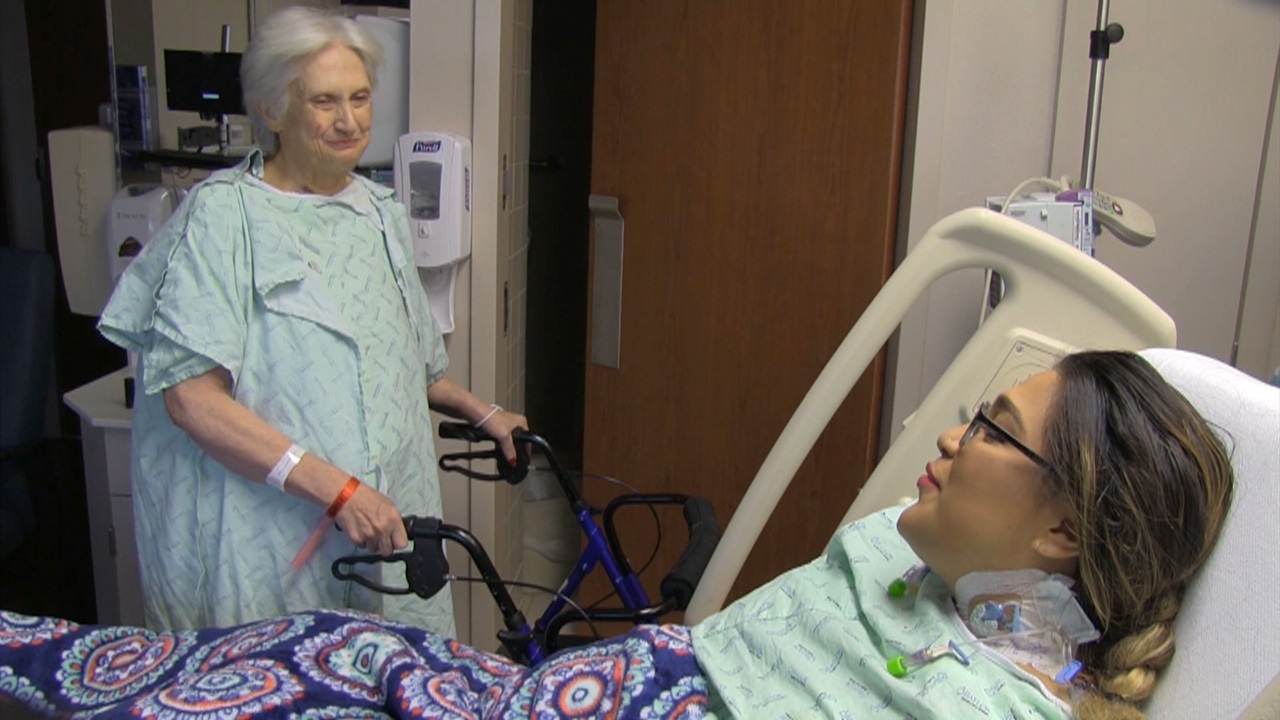 Inside the hospital, 23-year-old Abigail Flores, a stranger to Jones, was fighting for her life. Flores was flown to Baylor by helicopter from a small town in East Texas.
Flores' liver was failing her as well. Doctors say that without a transplant she would live at best another day.
Surgeons knew that Flores would move up on the transplant waiting list but also knew by that time it would be too late.
"The judgment behind it seemed very clear, but it still felt unorthodox nonetheless," said Dr. Greg McKenna, a transplant surgeon at Baylor Hospital.
McKenna and his team realized that Jones' organ was a perfect match to Flores. All they needed was her to agree to stay on the waitlist a little bit longer.
"In my heart, I wouldn't have been able to live with the liver if I had let this little girl die," Jones said. "And I still had more time ... I would have been a very selfish person."
Jones got that second chance at life. She reached the top of the waitlist and received an organ just days later
"I think she saved my life," Flores said. "If it wasn't for her, I wouldn't be sitting right here right now. I thank God for her each and every day."