Carlos Saucedo was living in Coppell when he said he was enticed by a bariatric surgery website that states "it's about changing your life."
But he said that change was very much for the worse,
"Everything just kind of just crashed down in my mind," Saucedo said. "I was kind of in shock.
Saucedo, who now lives in South Texas, said when he reached 275 pounds in 2013, he turned to North Texas surgeon Dr. David Kim for a gastric sleeve procedure. But a new lawsuit says before the operation, Saucedo learned that Dr. Kim wouldn't actually be the one performing the surgery; it alleges that the doctors who did operate made some mistakes that could have killed him.
"He's fortunate to be alive," said Saucedo's attorney, Douglas Wood.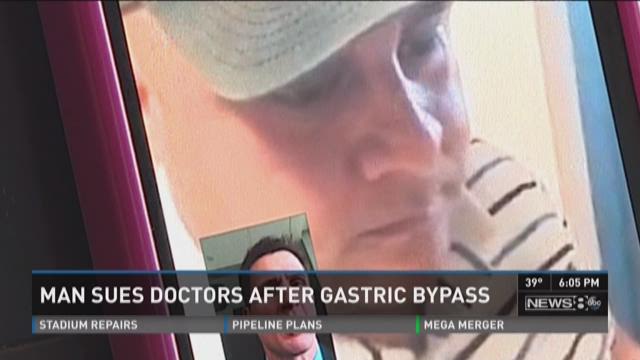 He alleges that early in the procedure, a physician accidentally punctured Saucedo's main artery and that about four liters of blood spilled out as he was given transfusions while doctors stopped the blood loss — but started a new problem.
"They saw an artery and closed it shut… they stopped the bleeding," Wood said. "But what they didn't know is that they shut off the aorta, which is the main artery of the body."
Wood said that cut off blood flow to his client's lower body, rendering his legs "cold and pulseless."
The man who went in to get help losing weight ended up losing his legs. He didn't find out until he woke up two weeks later.
"I woke up thinking I'm recovering from the gastric sleeve surgery," Saucedo said.
He never got the gastric sleeve; he is now suing four doctors from two facilities: Dr. David Kim, Dr. Bridget Holden, Dr. Franchell Richard-Hamilton, and Dr. Alexander Hatcher.
This early in the legal process; their employers and attorneys aren't commenting, which is usually standard procedure.
As Saucedo seeks a legal remedy, he also awaits prostheses for both his removed appendages.
"It's still very tough just having to cope with everyday life," he said.
The lawsuit is asking for damages in the millions of dollars.