There is a new focus on cancer care for patients between the ages of 15 and 40.
In North Texas every year, more than 500 teenagers and young adults are diagnosed with cancer.
A coalition of hospitals and nonprofit organizations noticed the need for unique care for this otherwise forgotten population. This week, they are opening an oncology unit designed specifically for young adults.
It's the first one in the country.
At 23, Leanne Jones graduated from college and was ready to step into adulthood.
"My bone broke, right through here," Jones said as she pointed to a scar the length of her upper right arm. "I found out that it was bone cancer – osteosarcoma."
A cancer diagnosis shifted her plans, and she found herself getting treatment at a children's hospital.
"At night time, you get used to the sound of crying and screaming from kids," said Jones.
That is one of two places where young people with cancer find themselves: stuck between pediatric and geriatric facilities.
"Their own care is necessary," said Dr. Karen Albritton, director of the Fort Worth Adolescent and Young Adult Oncology Unit at Baylor All Saints. It's a new unit designed exclusively for cancer patients who are considered young adults.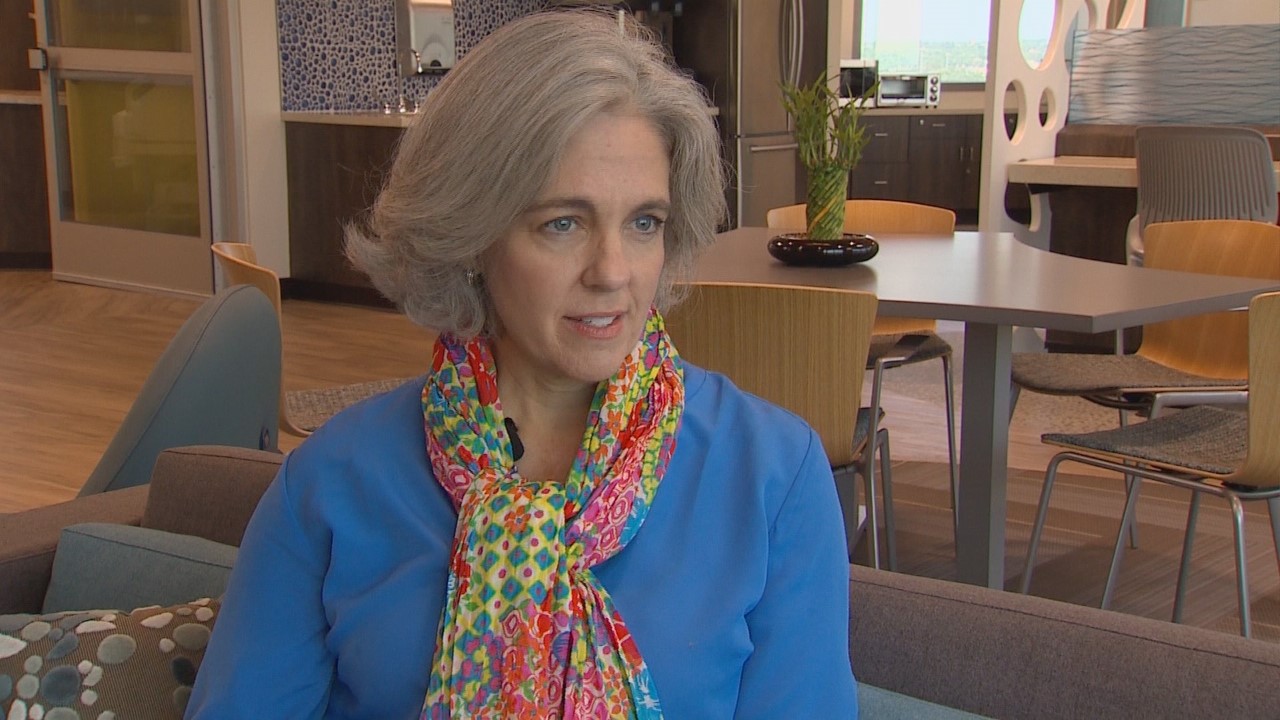 The unit includes six spacious rooms that can be used for inpatient or outpatient treatment. Visitors are welcome 24/7 and there are built-in beds for visitors and ample chairs for friends and family to visit patients comfortably. There are smart TVs, luxurious bathrooms, pool tables, a coffee bar, WiFi and even a meditation room.
"This is amazing," said Jones as she looked around the new space. "When I first walked in, I was like, I would've forgotten that I had cancer in here."
Jones added that just the color scheme and open, modern design make a huge difference.
"This allows us to meet and commune and say 'I'm not alone ... let's fight through this together,'" said Jones, now 24. After surgery and chemotherapy, she is in remission and working on a master's degree, which she started in the hospital.
"I couldn't keep looking at kids thinking 'I'm never going to have kids,'" she said. "I couldn't keep looking at adults thinking 'I'm never going to make it to that age,' so I needed something to focus on and I think school is the best discipline for someone my age group."
An age group now getting the unique care they deserve.