DALLAS — Firefighters battled a three-alarm apartment fire Monday morning during one of the coldest temperatures of the season.

At about 5:30 a.m., firefighters were called out to a fire at a two-story apartment in the 7200 block of Holly Hill Drive near U.S. 75 at Walnut Hill. About 70 firefighters responded to the fire. At least eight units were affected.
Heavy fire was seen coming through the roof of the apartment building as firefighters fought the flames from two ladder trucks from both sides. Fire investigators said they believe the fire started in a second-floor unit before the flames traveled into the ceiling space and spread throughout the building.
The building was evacuated. There are no reports of injuries at this time.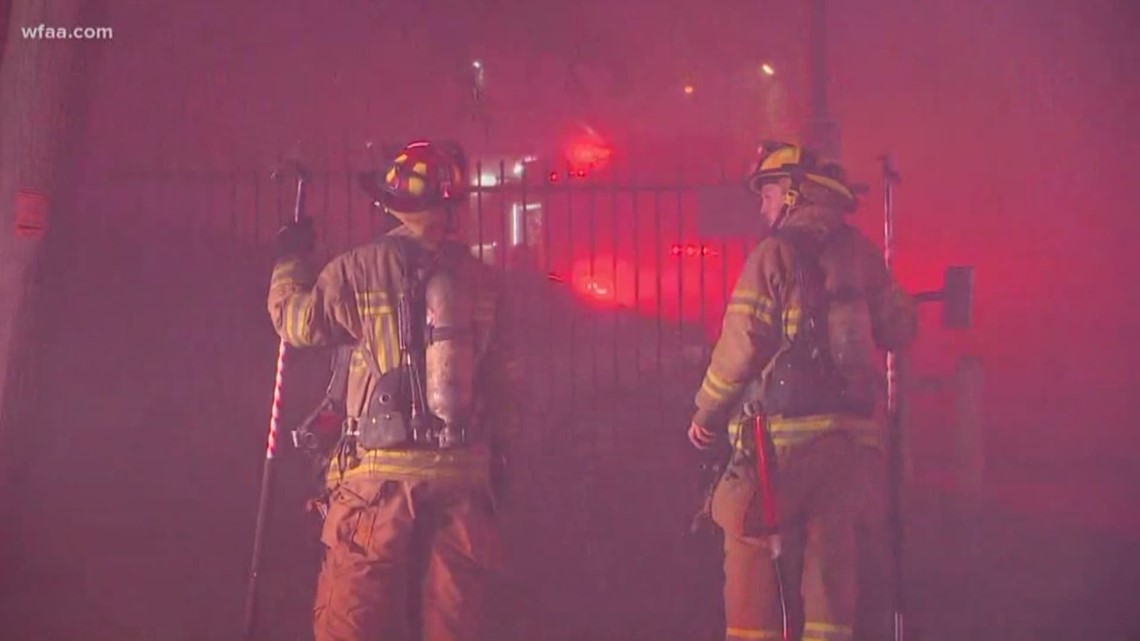 This is a developing story. Check back for new information. Download our free WFAA app to stay up-to-date on all news stories in the Dallas-Fort Worth area.