Her family identified her as Noelle "Cricket" Jones. A GoFundMe page has been set up to help with medical expenses.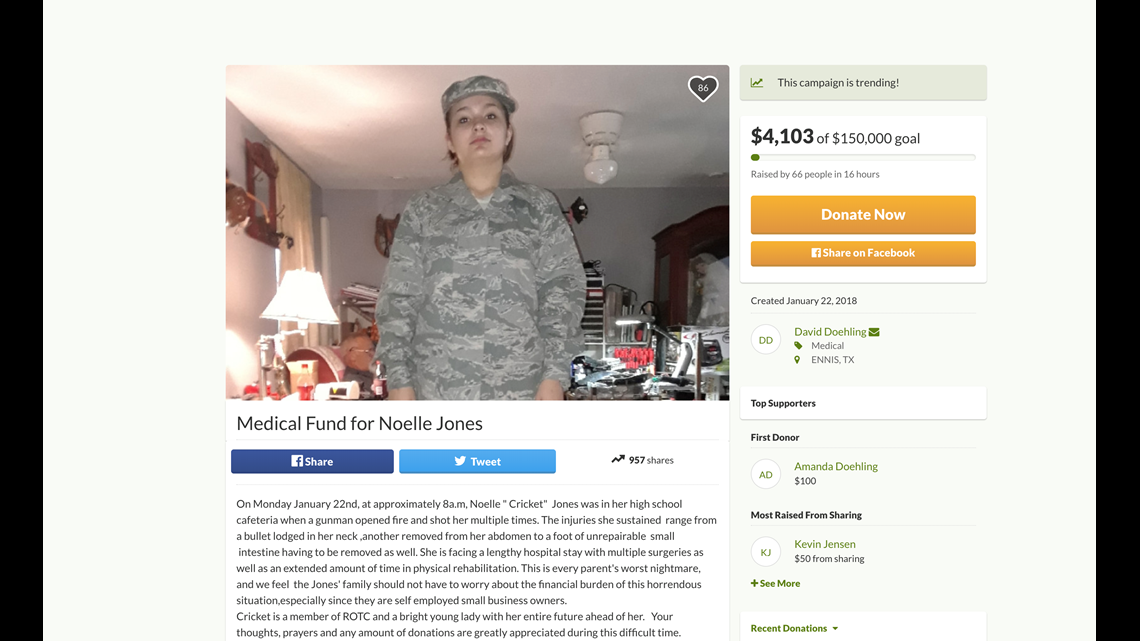 A 16-year-old male student was taken into custody without incident after shooting Jones in the cafeteria Monday with a semi-automatic handgun, Sheriff Charles Edge said.
Staff members confronted the suspect, who then fled before being arrested outside the school.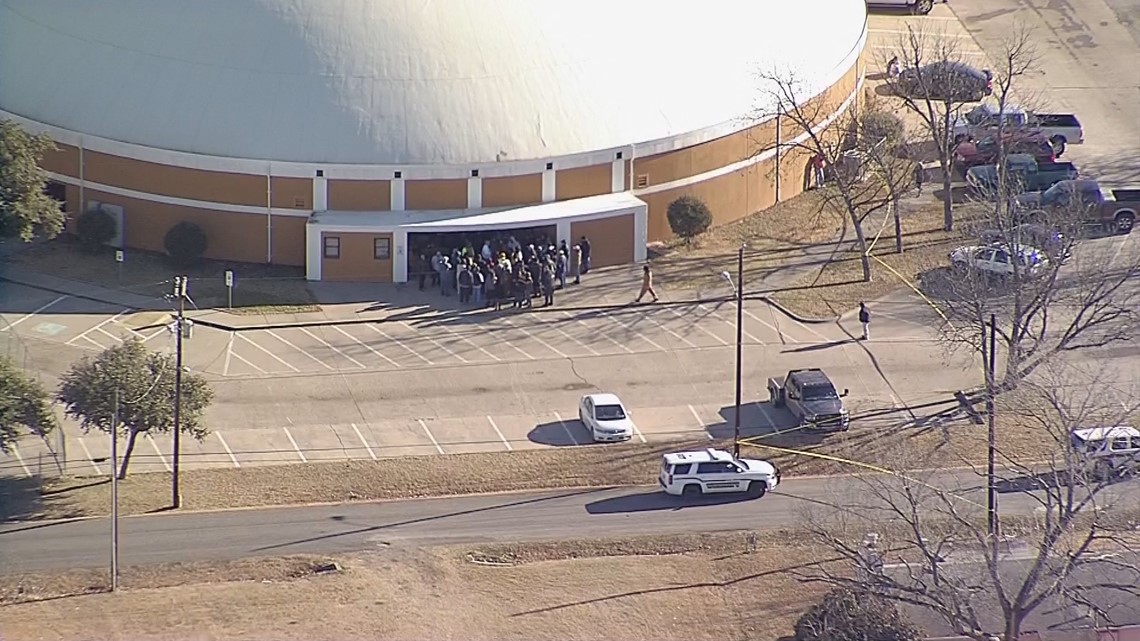 Jones was taken via helicopter to Parkland Memorial Hospital in Dallas.
In a press briefing Tuesday morning, Italy ISD Superintendent, Lee Joffre said he spoke with the victim Monday night and she read him a poem with messages of hope.
According to the GoFundMe page, Jones had bullets removed from her abdomen and lodged in her neck.
"She is facing a lengthy hospital stay with multiple surgeries as well as an extended amount of time in physical rehabilitation," the page reads. "This is every parent's worst nightmare, and we feel the Jones' family should not have to worry about the financial burden of this horrendous situation,especially since they are self employed small business owners."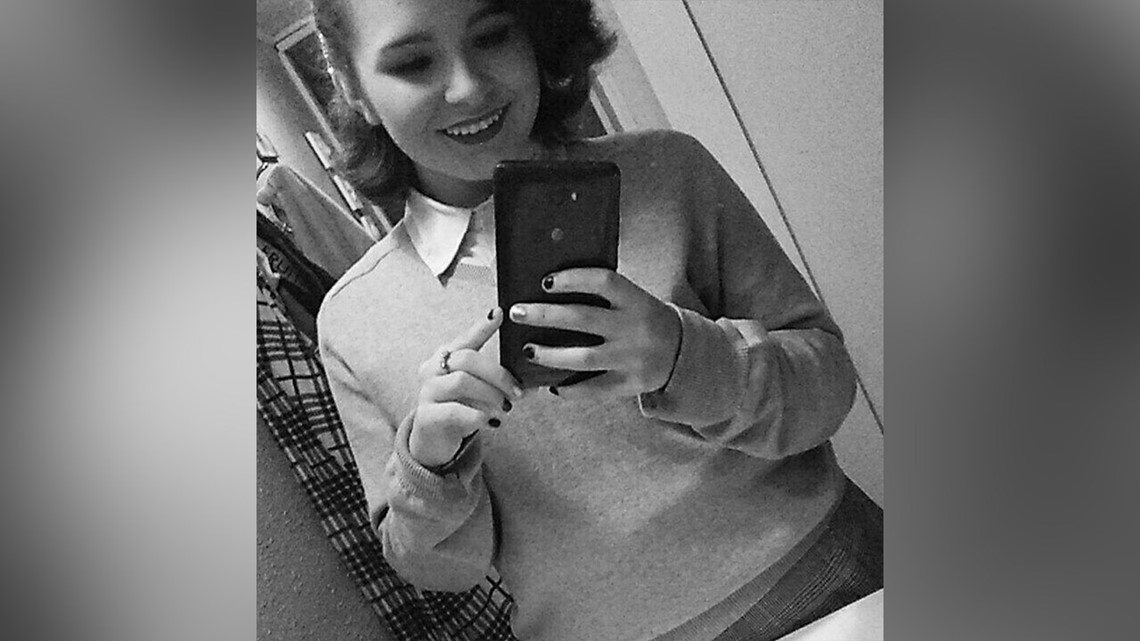 Her dad, TJ Jones, spoke with WFAA and said it was Noelle's first year at the school and she had already made many friends due to her "magnetic personality." He said she was involved in ROTC and Monday would have been her first drill with Civil Air Patrol. She was excited to wear her uniform that day, Jones said.
He also added that the suspect had been over to his house several times and he didn't notice any red flags. He said Noelle and the suspect were just friends as far as he knew, and his daughter had been dating someone else.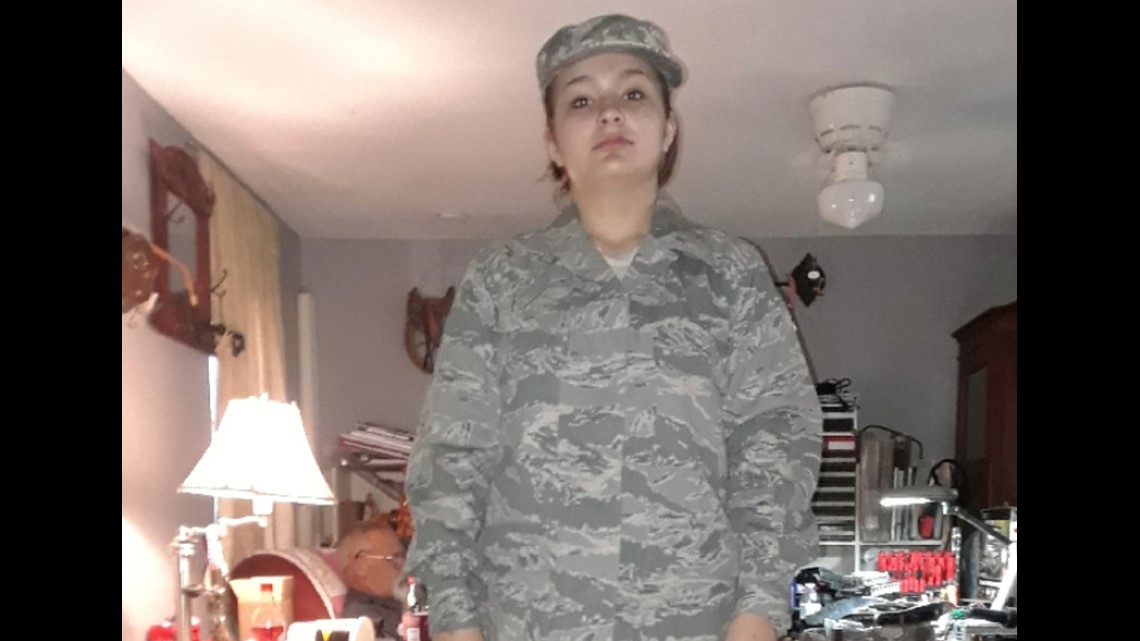 Noelle is in good spirits but groggy from her medicine, Jones said.
As a precautionary measure, deputies did a final sweep with ATF dogs Tuesday morning to give families a peace of mind ahead of students returning to class.
Counselors are also on hand at school and off campus to speak with students.
The suspect has been charged with two counts of aggravated assault with a deadly weapon and has a hearing set for Jan. 24.