A group of middle- and high-schoolers at the independent Montessori institution have qualified to compete in the finals of the Team America Rocketry Challenge. It's considered the world's largest rocketry contest.
Clariden's rocket was built from scratch, and it's considered one of the most precise projectiles out of 700 national teams.
The goal is to reach 800 feet in the air carrying a raw egg, and come back down in 46-to-48 seconds.
"We broke two eggs, I think," said student Eduardo Gou.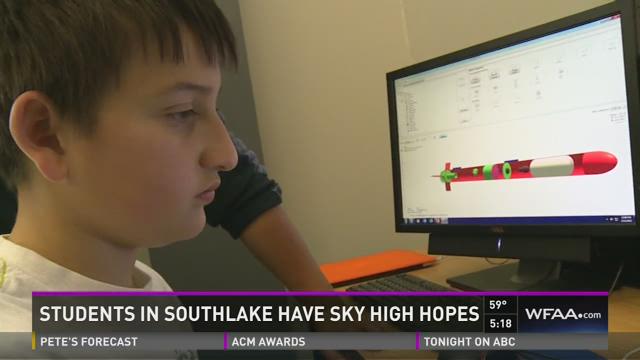 The teacher behind the project is Samson Lepcha. "Learning happens when someone has inner interest," he said.
To say these students have learned would be an understatement. Two weeks before the final results were due, their rocket crashed. It was destroyed.
The students had a choice to back out, but they decided to start all over again.
Now that they've qualified for the national competition this May in Washington, D.C., there is a good chance they could end up in Paris (France, not Texas) for the international competition.