TATUM, Texas —
The grandmother of a 4-year-old who is at the center of dress code controversy at Tatum ISD was arrested following a meeting with the district Tuesday.
The issue stems from concerns over the district's dress code policy. Randi Woodley says a district staff member said her 4-year-old grandson's hair, Michael Trimble's hair is distracting. There were other concerns with Kambry Cox son's dreadlock hair style being out of compliance.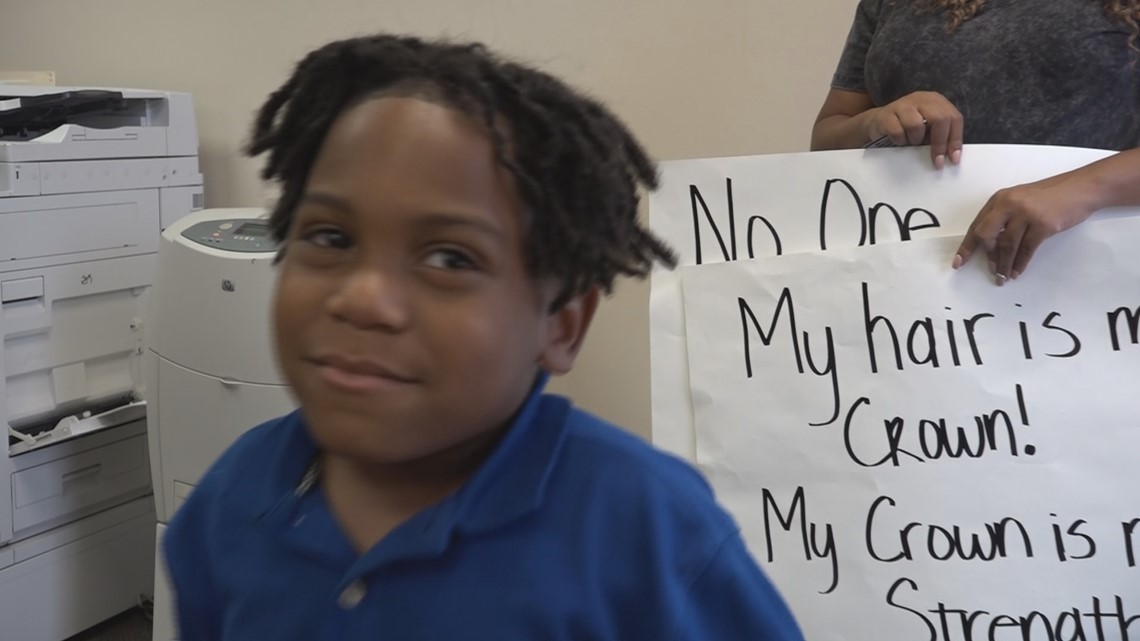 "They retaliated against the students and took them out of their class, put [them] in a principal's office," Waukeen McCoy, an attorney to Woodly and the boy's mother, Kambry Cox, said. "They were ostracized and isolated in this office. And then ultimately, they just expelled them from school."
McCoy says the district has not followed proper protocol in no longer allowing students on school grounds. He says it all started because of a disagreement with dress code policy.
"Because in this particular policy, they have the language that says that male students can't have puffs, like afro puffs, and cannot participate in the school or learn and be a part of the curriculum," McCoy said. "I just think it targets African-American kids."
McCoy filed a grievance against the district so administrators can consider changing the school's dress code policy and re-admitting the two students back into the district.
McCoy says the removal goes against Texas Education Penal Code 37.007, which states:
"Students may not be expelled under the age of 10, unless they bring a firearm to school."
"The district's attorney didn't even respond to arguments about Texas Education Code being applicable," McCoy said.
After the hearing with the Tatum ISD, Randi Woodley was handcuffed for interfering with a police officer's duty. McCoy promised to keep up the fight.
"We'll go back to the drawing board," McCoy said. "The first thing I'm going to do is go back to my office and draft up a complaint and also get organizations to support us."
Woodley says she will host a protest this Friday at Tatum's police station.
CBS 19 reached out to the district for comment and have not received a response.