DALLAS – A 25-year-old man was arrested after allegedly posing as a Hurricane Harvey evacuee and enrolling as a freshman at a Dallas ISD high school.
Sidney Bouvier Gilstrap-Portley apparently enrolled at Hillcrest High School under the name Rashun Richardson after claiming to be a victim displaced by Harvey, which made landfall in the Houston area in mid-August.
He was arrested late Friday night in the 2400 block of Highway 80 in Mesquite, said a Mesquite police spokesman. He was booked into the Dallas County Jail Friday on charges of tampering with government records and has since been released.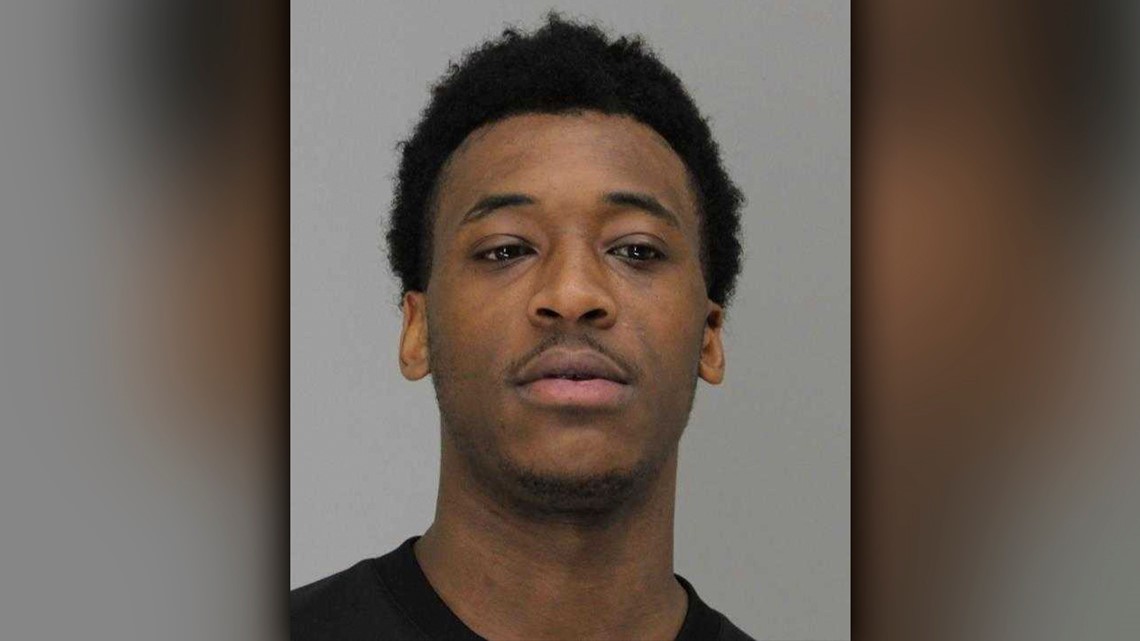 Initially, Gilstrap-Portley enrolled himself in Skyline High School in August, according to Dallas ISD, claiming he was a 17-year-old student from Houston left homeless by Hurricane Harvey, then left and briefly enrolled at Berkner High School in Richardson, then returned to Dallas ISD in November at Hillcrest High School, where he played basketball.
The reasons for his enrollment in Dallas ISD, and for the transfer, weren't immediately clear.
"This school year our district welcomed evacuees displaced by Hurricane Harvey. During that time, an individual used that opportunity for personal gain," district spokeswoman Robyn Harris told WFAA.
DISD told WFAA that when a student enrolls and claims they are homeless or an evacuee due to a natural disaster, federal law exempts them from requiring documents they might not have.
A district spokesperson said Gilstrap-Portley may have provided as little as just immunization records and proof of a physical.
Dallas ISD Superintendent Dr. Michael Hinojosa said federal law lifts verification requirements for students who are homeless because of a natural disaster. He remembers making the announcement on the television news shortly after Hurricane Harvey, but says the school district is now looking into how it can make sure people don't take advantage of the system.
"We have no excuses they send their kids to be safe at our schools and if we're not taking care of these things it creates a little doubt," said Hinojosa.
"He was very quiet, he was low key in the hallways," said Chris Bayer, Hillcrest High School principal. "That makes a little more sense now."
"We feel the protections in place for kids who need those protections were used against us and used against the district," said Bayer. "It hurts your feelings. It hurts your trust in people."
Gilstrap-Portley's father said his son has a child and live-in fiance.
The last day he showed up to class was April 25, the district said. Bayer said Gilstrap-Portley's attendance had declined, and they had a meeting last month about it.
"He gave us a story about little brothers and sisters that he was taking care of that were in and out of homes," said Bayer.
Gilstrap-Portley even played for the Hillcrest basketball team, the school confirmed. According to a write-up by the Preston Hollow People, "Rashun Richardson" scored 17 points in the team's first-round playoff loss.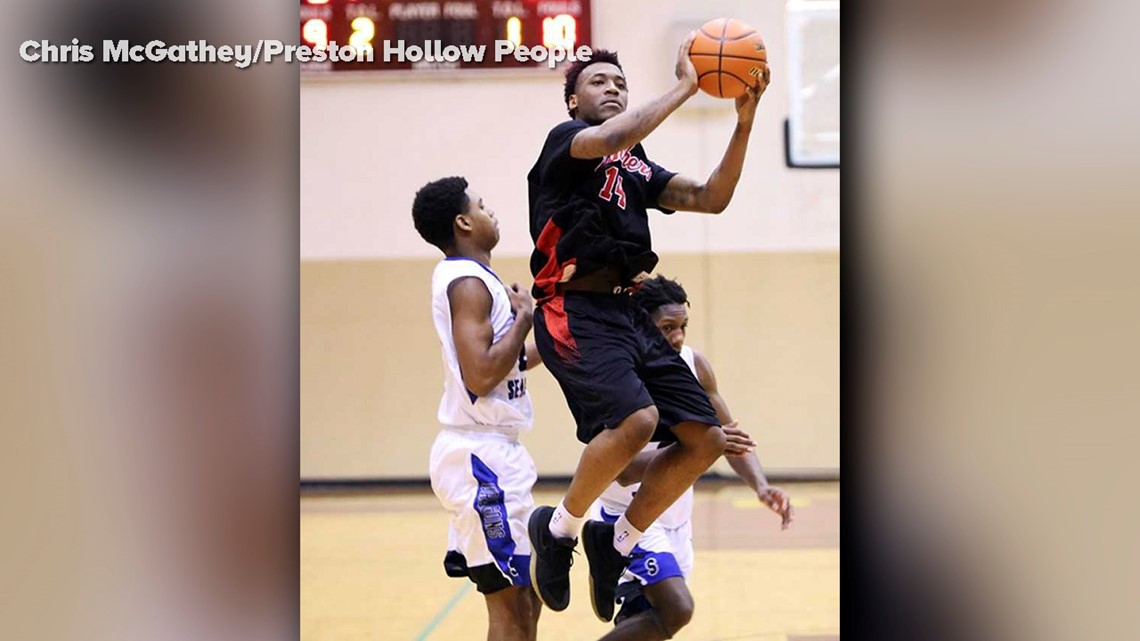 Gilstrap-Portley graduated from North Mesquite High School in 2011, a source told WFAA. It was revealed that he was an imposter when his former basketball coach recently saw him playing for a high school team, the source said.
"He made errors. There was no ill-intent," said Gilstrap-Portley's father, Sidney Portley. "We apologize for that happening. It was mischanneled determination. His passion is basketball. He tried to push 'rewind' in his life."
Dallas ISD Police are looking into allegations that Gilstrap-Portley may have had a romantic relationship with a student. If that's the case, he would face more charges.
Hillcrest principal Chris Bayer sent the following letter home to parents after the discovery came to light:
The safety of our students at Hillcrest High School is our top priority. When issues of concern occur we feel it is important to share them with you, so you are aware of the facts.
We recently became aware of a student enrolled at our school under false pretenses claiming to be a displaced Hurricane Harvey victim. After learning about this situation, we immediately notified district and local authorities and necessary actions have been taken.
We believe it is absolutely essential that every young person, especially in times of great difficulty, feels safe and secure, and that was the guiding principal when we were welcoming students displaced by the hurricane. This is a unique situation that shows us areas that need improving when we open our doors to students in times of need. Safety is always our top priority, and we are reviewing our policies to strengthen district efforts while still helping those who are in need.
Thank you for your continued support of Hillcrest High School. If you have questions or concerns, feel free to contact us at the main office (972) 502-6800."