The Texas Highway Patrol trooper who was shot and killed during a traffic stop on Thanksgiving has been identified as Damon Allen, 41.
At approximately 3:45 p.m. Thursday, Nov. 23, Allen stopped a 2012 Chevrolet Malibu for a traffic violation on southbound Interstate 45 just south of Fairfield in Freestone County.
Preliminary information indicates Trooper Allen approached the vehicle and made contact with the driver. He then returned to the patrol unit, and the suspect fired multiple shots from a rifle at Trooper Allen, who died at the scene.
Allen, who was with the department since 2002, was a husband and father of three children.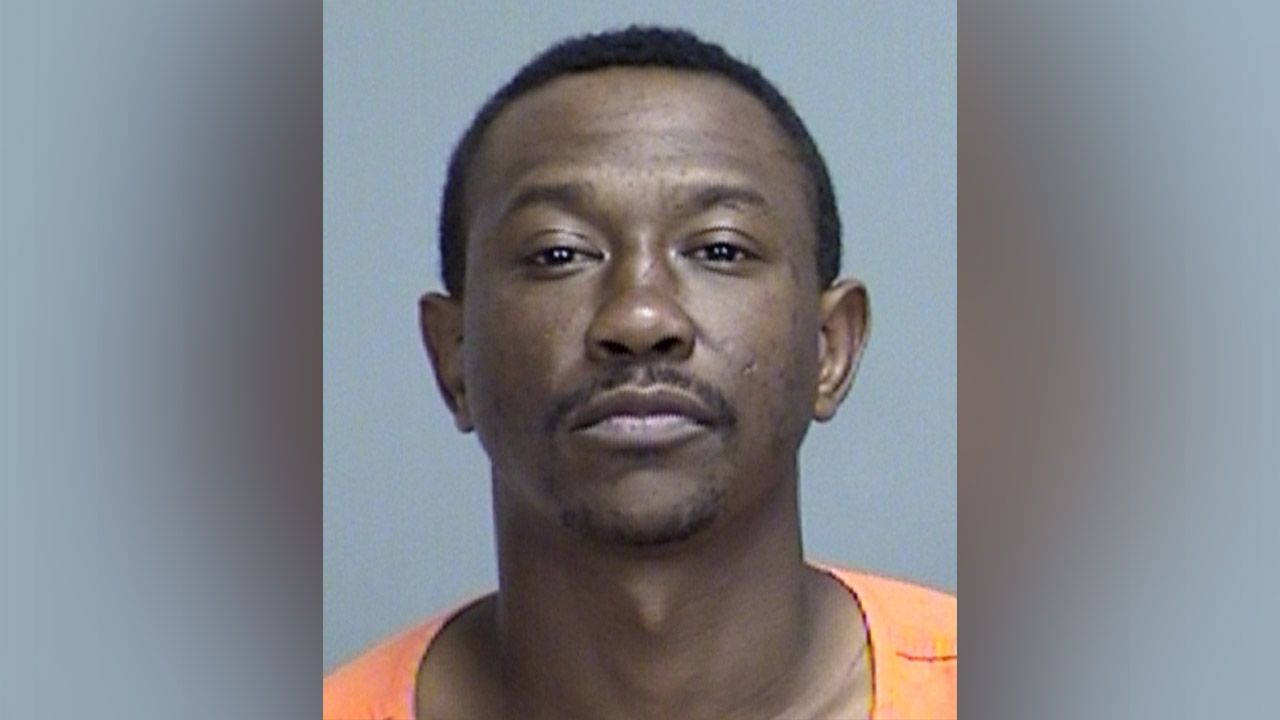 The suspected gunman, identified as 32-year-old Dabrett Black of Lindale, fled the scene and was later captured in Waller County, northwest of Houston.
Shots were later reportedly fired in the area where the suspect was spotted fleeing on foot. Texas DPS troopers and multiple law enforcement agencies cornered Black before he was safely taken into custody at about 9 p.m. He was booked into the Brazos County Jail and charged with capital murder of a peace officer. As of Friday evening, Black was transported and booked into Freestone County Jail.
EMS was on scene to check the suspect's condition.
Suspect info on officer shooting: Darbrett Black, black male, 5' 11", 175 lbs. Left scene driving a Gray Chevy Malibu LP# JDN4273. Incident occurred in Freestone county at approx 4:00 PM south of Fairfield on I45. Contact law enforcement if spotted and do not approach. #dfwnews

— Navarro County OEM (@NavarroOEM) November 23, 2017
Black has a previous criminal history that includes evading arrest and violence toward law enforcement, authorities say.
This is the Darbrett Black who is wanted in the death of the Texas State Trooper. His arrest history includes violence toward law enforcement officers. We must catch him soon. pic.twitter.com/wrIk8BVz9t

— Denton County DA (@DentonCountyDA) November 24, 2017
In July, WFAA's sister station KYTX in Tyler reported Black was jailed in Smith County after a car chase with deputies. The chase ended when Black struck a patrol vehicle and both he and a deputy were transported to a hospital with non-life-threatening injuries. Black was charged with evading arrest, aggravated assault against a public servant, and reckless driving.
"Our DPS family is heartbroken tonight after one of Texas' finest law enforcement officers was killed in the line of duty," DPS Director Steven McCraw said. "Texas Highway Patrol Trooper Damon Allen was a loving husband and father of three, and we ask for your prayers for his entire family and his many friends and colleagues during the difficult days ahead. Trooper Allen's dedication to duty, and his bravery and selfless sacrifice on this Thanksgiving Day, will never be forgotten."
Governor Greg Abbott also reacted to the fatal shooting from his Twitter account.
"Sad on Thanksgiving to lose one of our state troopers in the line of duty," he wrote. "Prayers for his family. Swift justice for his killer."
Funeral services for Allen will be held on Friday, December 1 at 10:00 a.m. at the Mexia High School Football Stadium in Mexia. Pastor Bryan Hallmark will officiate. Interment will follow the services at Salem Cemetery near Freestone.
Reporter Jason Whitely contributed to this report.