DALLAS -- Prosecutors told jurors the man charged with shooting an Iraqi refugee typed phrases like "how to beat murder in Texas" and "how to survive prison" into a search engine shortly after the killing.
Nykerion Nealon, 18, is accused of firing an AK-47 multiple times at the Walnut Bend apartment complex in the 9900 block of Walnut Street.
Ahmed Al-Jumaili was out taking photos of surprise March 2015 snow when he was shot in the chest.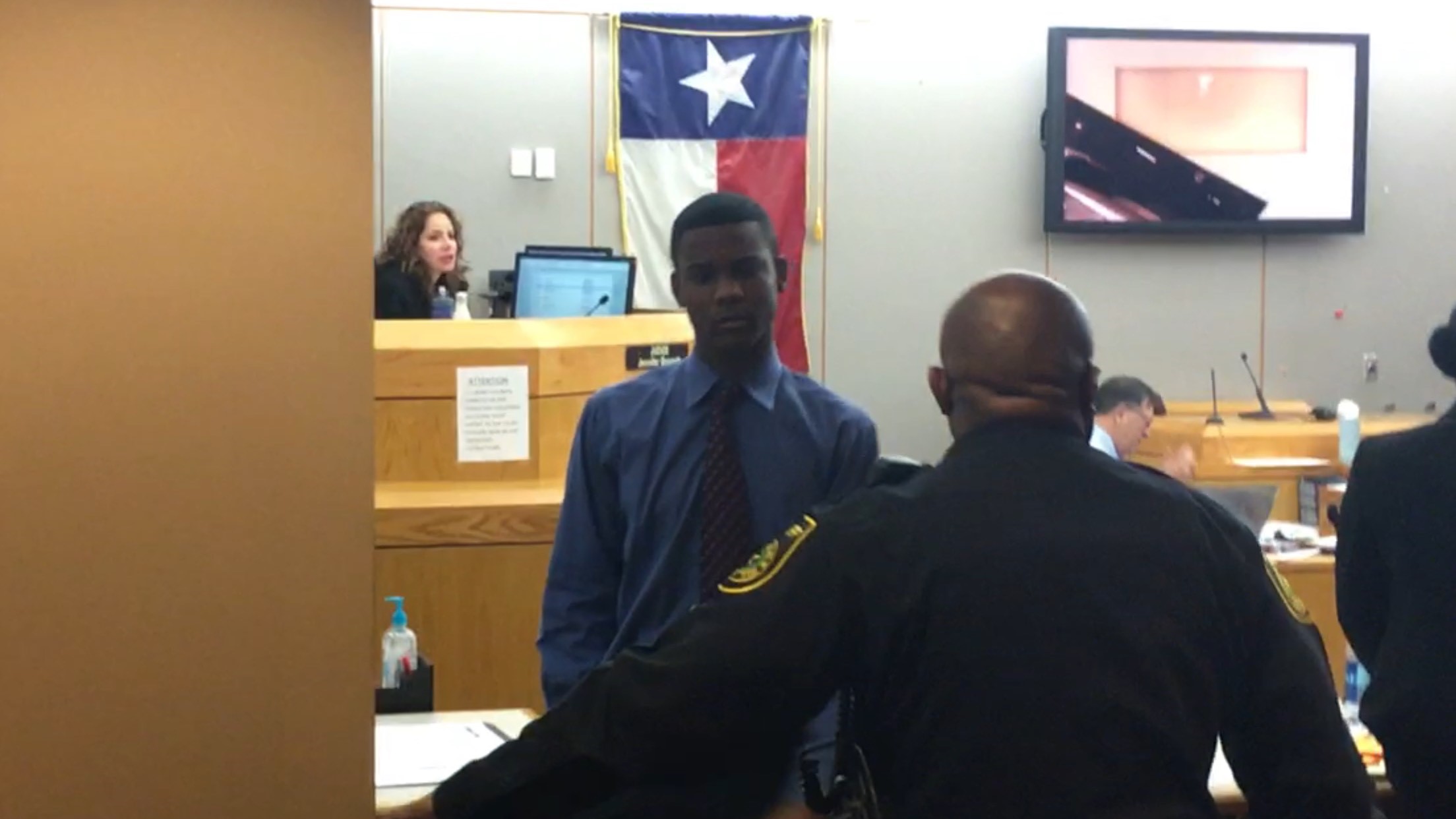 Al-Jumaili arrived in Dallas after fleeing his native Iraq less than a month prior to his death.
On Wednesday, prosecutors on called his widow, Zahraa Al-Taie, to testify about the night his death.
Al-Taie says she, along with her husband and brother-in-law, ventured out late on March 4 to take pictures in the snow.
Jurors saw video taken from her cell phone moments before the shooting, showing the three playfully joking around and posing for pictures.
Al-Taie says she heard a rapid fire sound she thought were fireworks until her husband started bleeding. "Until he said, 'I got shot,' and he run back upstairs - he was so scared," Al-Taie said.
Jurors heard her frantic call to 911 and her efforts to try and save him.
"I tried, but I didn't know how," Al-Taie said. "I was pressing on his heart, but I couldn't stop his bleeding."
Prosecutors also called Quantarious Collins, a close friend of Nealon who says the then-17-year-old pulled the trigger.
Assistant District Attorney Tommy Adams showed jurors two weapons similar to the AK-47 rifle prosecutors say Nealon used.
Jurors also reviewed surveillance from a nearby school of Nealon fleeing in the snow holding a long rifle.
Defense attorney Russell Wilson says his client was at the Walnut Bend apartments when the shots were fired, but that someone else pulled the trigger.
The trial is expected to last through the rest of the week.