"It's really shocking," said Marc Garcia, a friend of Bevers and manager of the Anytime Fitness. "You would think this kind of thing wouldn't happen in Midlothian -- especially to someone like Missy."
Bevers, a wife and mother of three, worked out at Anytime Fitness and worked there as a personal trainer.
"She was the type of person that would push you," Garcia said. "Even when you're to that point where you want to quit, she was able to find a little more to get out of you. And just her drive and her determination is unparalleled."
Bevers, 45, arrived around 4 a.m. April 18 at the Creekside Church of Christ in Midlothian to teach a fitness class.
Surveillance cameras show a suspect clad in police-style tactical gear had already been inside for a half-hour.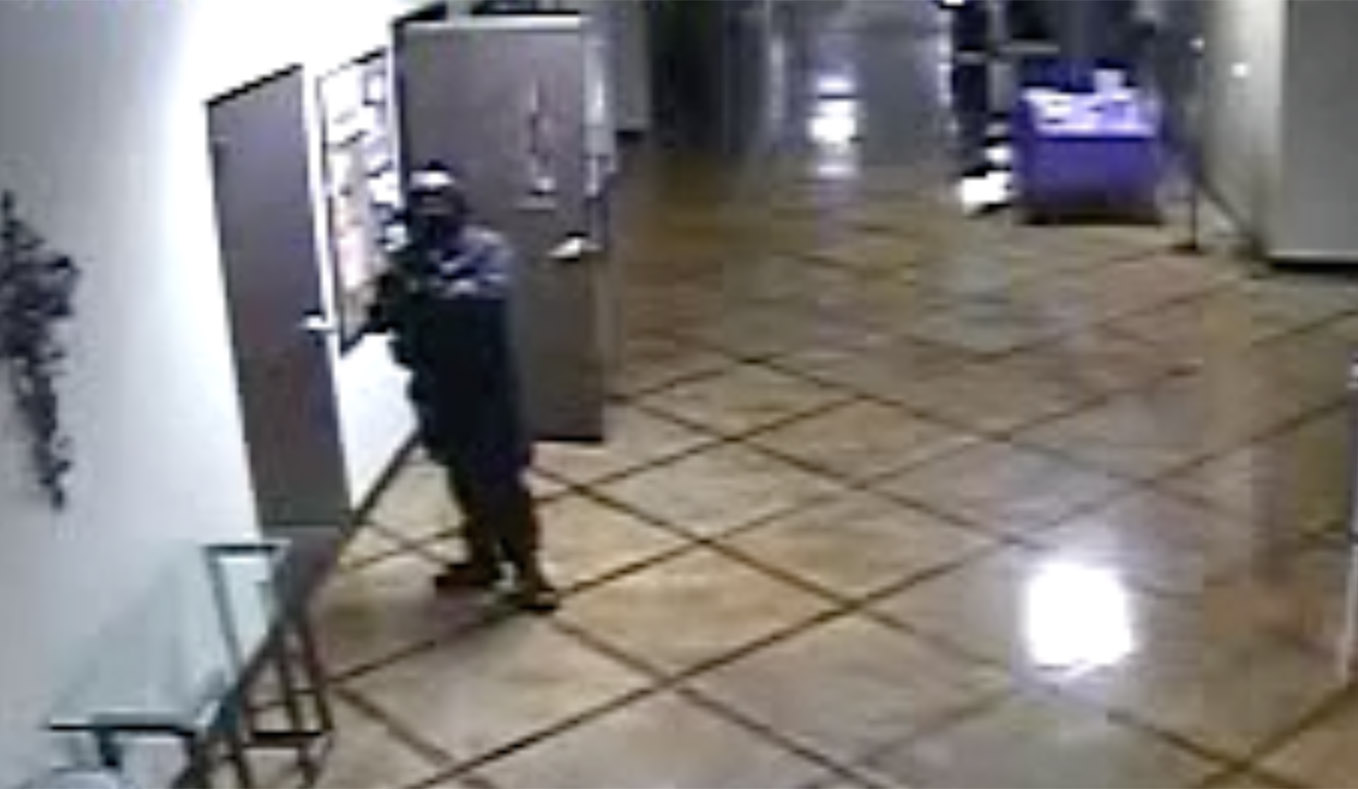 Motion-activated cameras show the person wandering around from room to room. The person was wearing a bulletproof vest with the word "POLICE" on both sides, as well as a helmet concealing their face. They appeared to be carrying a tool used to break windows.
Sources tell News 8 that investigators are certain that Bevers was the target, and did not stumble into a burglary gone bad. They further believe that the scene was staged to make it look like there had been a burglary.
They also say investigators have subpoenaed records from nearby cell towers. Those subpoenas could yield hundreds of cell phone numbers, making combing through those records a bit like looking for a needle in the haystack.
Midlothian police are receiving help from the Texas Rangers, the ATF, and the FBI, who are providing critical case-tracking technology.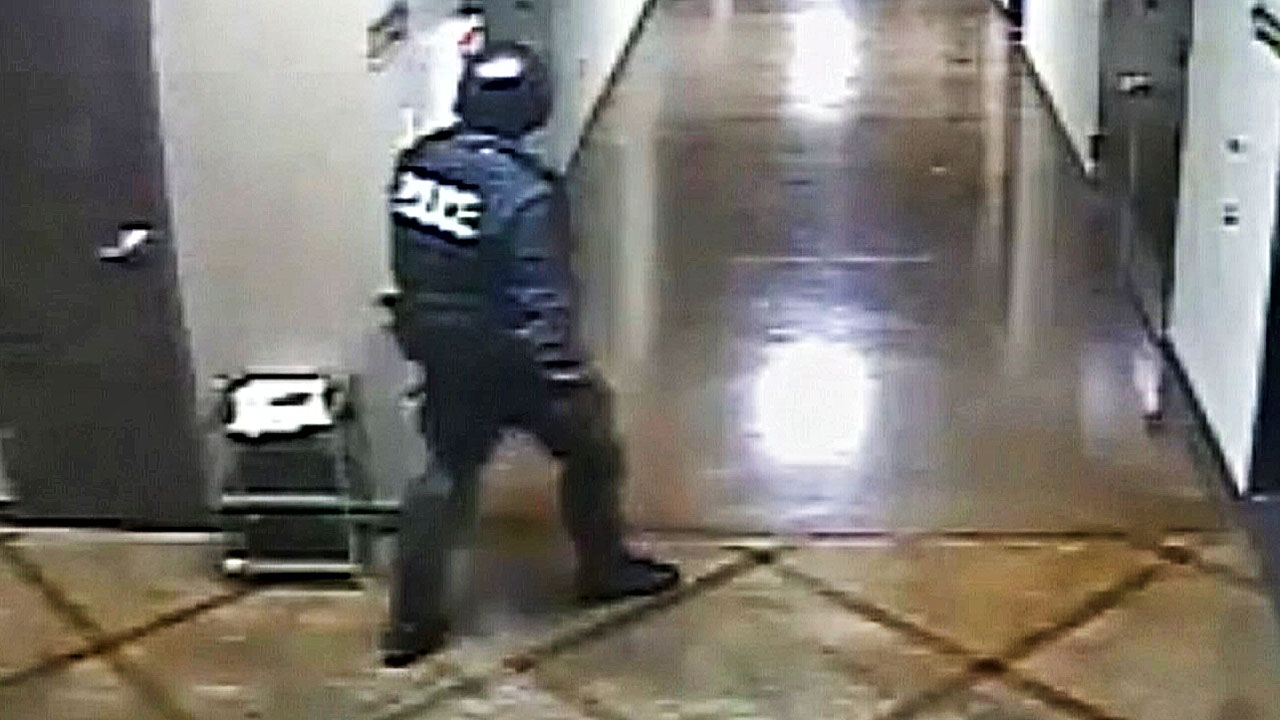 Danny Defenbaugh, former FBI agent special agent in charge of the Dallas office, says the FBI's software will help them prioritize tips and information as it comes in to make sure nothing falls through the cracks.
The FBI provided similar help in the 2013 Kaufman County District Attorney killings.
"It's very critical," he said. "You can imagine how very chaotic it is with getting thousands of calls."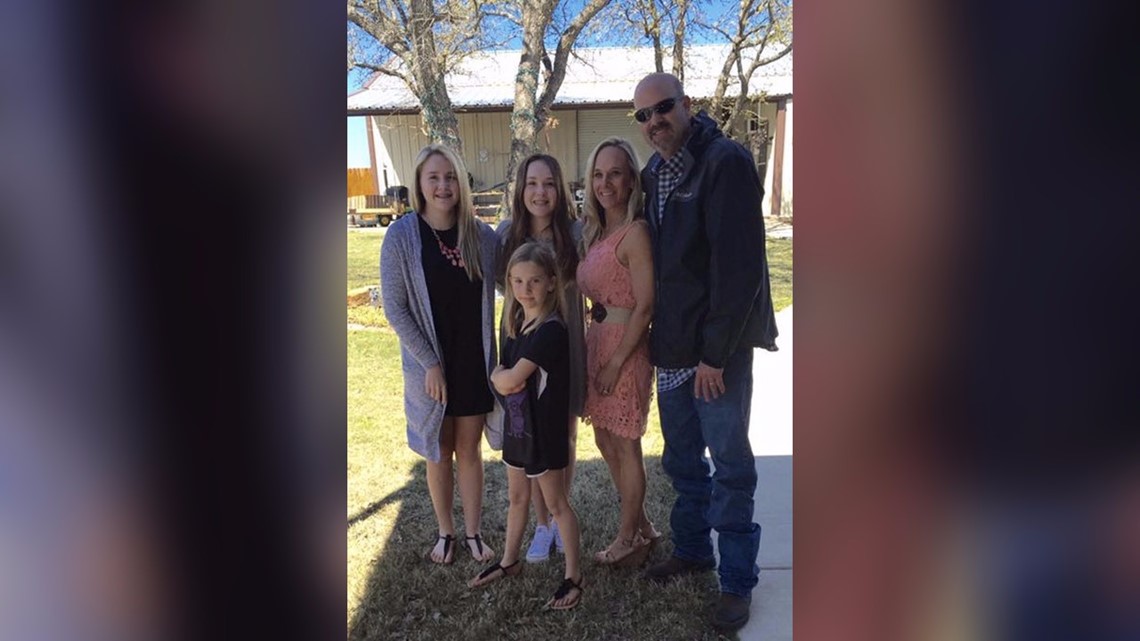 "If you noticed that subject's gait, that gait was very specific, and I think that as long as this keeps on being published, someone will see that and know that is Fred or Freda," he said. "I think that the case will end up being solved. And it will take just that one telephone call."
Family and friends are hoping that call comes soon.
"Everyone wants this person caught, and until that happens, there's always going to be that just this feeling of uneasiness," Garcia said.