A Dallas Area Rapid Transit officer and four Dallas Police Department officers were killed Thursday during an ambush in which Micah Xavier Johnson targeted white officers and shot them after a peaceful protest through the streets of downtown Dallas. A total of 14 people were shot, including two civilians.
As Dallas reels with the aftermath of the attack and begins the grieving process, here's a look at the life of each fallen officer.
BRENT THOMPSON, 43: DART POLICE DEPARTMENT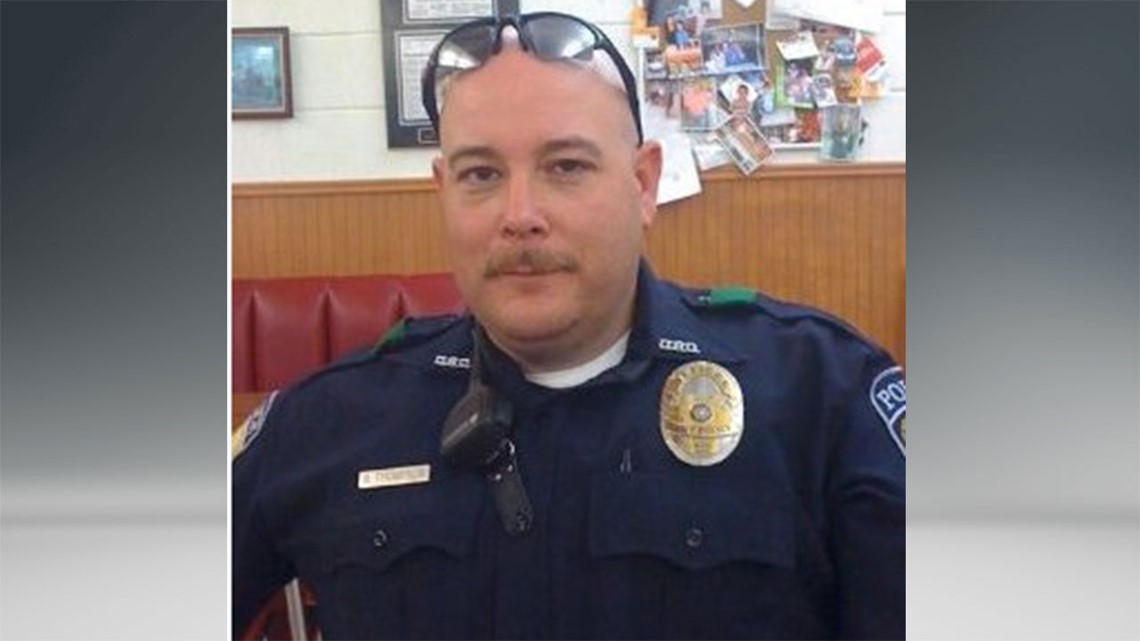 Funeral: Wednesday, 10 a.m. at The Potter's House, Dallas
Officer Brent Thompson, a former Marine, newlywed, father and grandfather, had worked for DART police since 2009.
Morgan Lyons with DART says Thompson is the first officer killed in the line of duty since 1989 when the department formed.
April Lotman Wynn, a family friend who worked with Thompson while he was an officer at a middle school in Corsicana, said, "He was simply one of the best human beings I have ever known."
"He was a very special man who had a great rapport with the students and all who met him," she said. "My grown children are also devastated by his loss as are his friends and family. To be deployed as a Marine numerous times only to be murdered like this is unbelievable."
Thompson also previously worked as a former Navarro County Sheriff's deputy.
Residents in Corsicana lined the road as Officer Thompson's body was brought home from Dallas on Saturday. Corsicana's police chief, the county sheriff and the school district police chief escorted the fallen officer and his family.
Here in Dallas, local favorite Norma's Cafe spoke to News 8 about Officer Thompson, who was a regular.
Thompson's family released the following statement Monday:
"Thank you for your prayers and the untold number of messages supporting Brent and all of us. You have blessed and sustained us. Our hearts are broken by Thursday's events. Thank you also for the support you've shown Brent's DART Police colleagues, Officers Cannon, McBride, and Retana, who were wounded. Please keep all police, in Dallas and across America, in your thoughts and prayers as they deal with the consequences of that horrible night. Your support will help keep us strong in the coming days and weeks.Thanks are also due the news media for respecting our wish for privacy at this time. Our focus has been, and will continue to be, on honoring Brent in the days ahead and planning our next steps as a family."
PATRICK ZAMARRIPA, 32: DALLAS POLICE DEPARTMENT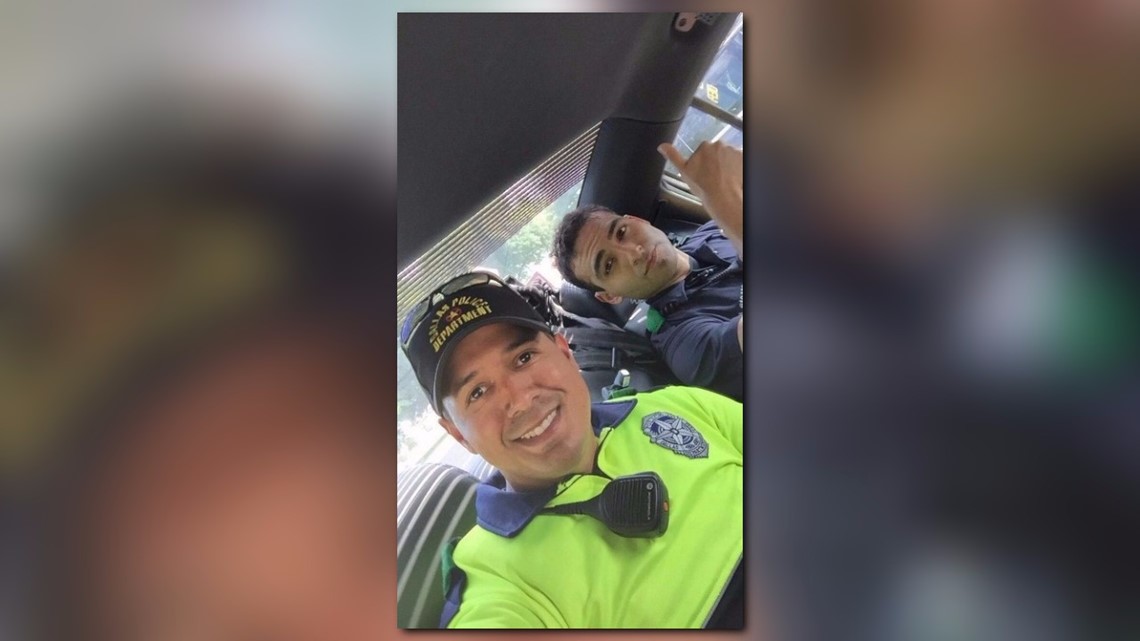 Funeral: Saturday, 11 a.m. at Wilkerson Greines Athletic Complex, Fort Worth
One of the officers gunned down by Johnson in Dallas was Patrick Zamarripa of Fort Worth, a 2001 graduate of Paschal High School, young father and war veteran. He is described by friends as a "gentleman" who loved America.
Zamarripa's brother posted an image of the officer, who survived two tours in Iraq before he was killed.
A photo posted by Joey Gallo (@joeygallo24) on
"We ended up having a 15 minute conversation about sports with him," he wrote. "He was an avid Rangers fan. But more importantly a great person, and family man."
Gallo isn't the only celebrity to have a run in with Zamarripa. Actor Cuba Gooding Jr. met the officer and posed for a picture with him in February. He told a photographer he "cried today when I heard" the officer had died.
MICHAEL KROL, 40: DALLAS POLICE DEPARTMENT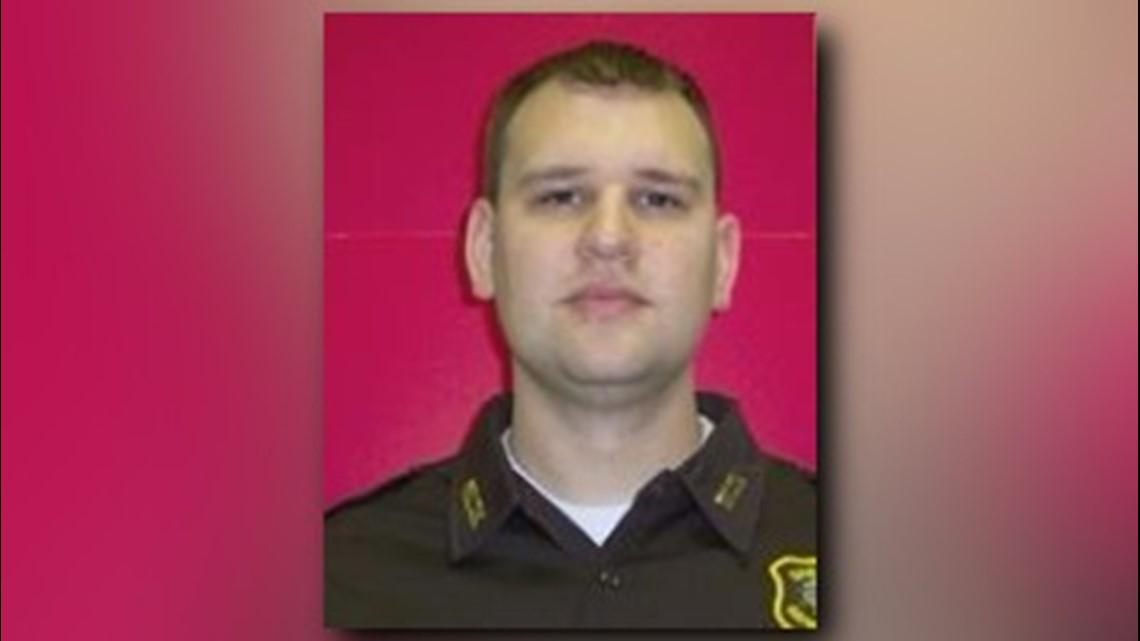 Funeral: Friday, 11 a.m. at Prestonwood Baptist Church, Plano (not open to public)
Michael Krol had worked for the Dallas Police Department for nine years after moving to Texas from Michigan.
"He was living a dream of being a police officer," Susan Ehlke, Krol's mother, told WFAA's sister station WXYZ.
"[He] just turned 40 in April. He knew the danger of the job but he never shied away from his duty as a police officer. He was a great caring person and wanted to help people. A wonderful son, brother, uncle, nephew and friend."
Krol previously worked in the Wayne County jails in Michigan between 2003 and 2007, according to WKBK.
"We are saddened by the loss of the dedicated officers in Dallas, one of whom was a former member of this agency, and also the wounding of the other officers," said Wayne County Sheriff Benny Napoleon.
"Those officers made the ultimate sacrifice and died honoring their oaths to protect and serve. Our thoughts and prayers go out to their families and also the Dallas Police Department."
SERGEANT MICHAEL SMITH, 55: DALLAS POLICE DEPARTMENT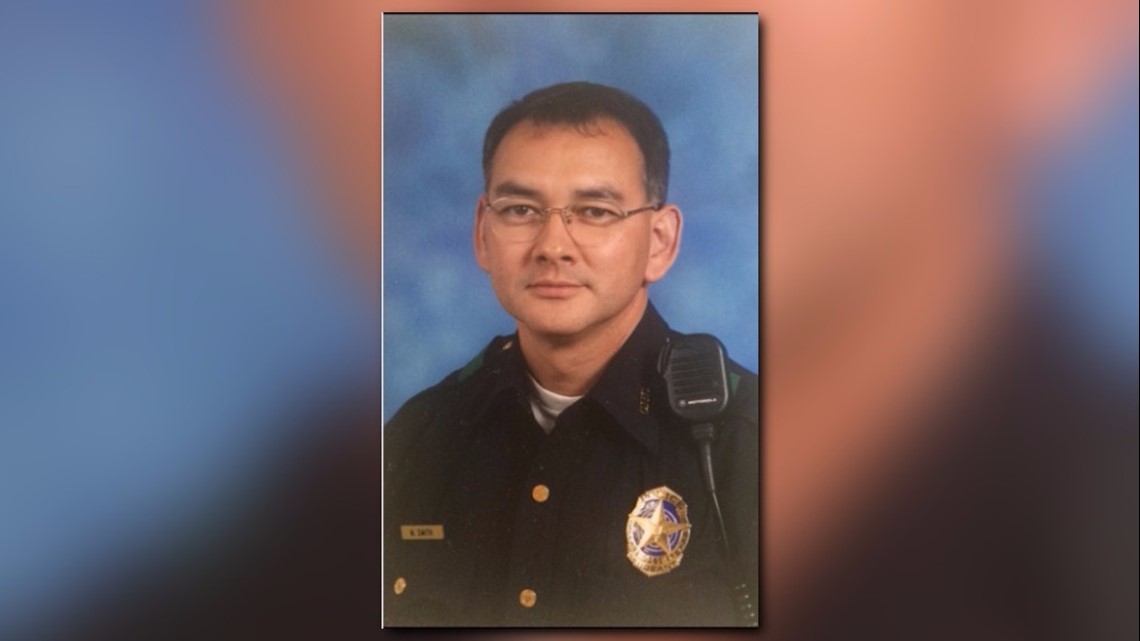 Funeral: Thursday, 12 p.m. at Watermark Church.
Michael Smith's brother-in-law called him an exceptional father to two young girls. He served as an Army Ranger and went on to attend the Lamar Institute of Technology before becoming an officer with the Dallas Police Department.
His brother-in-law said he recently had a talk with Smith about retirement, but said the sergeant was more concerned about his fellow officers and remained on the force.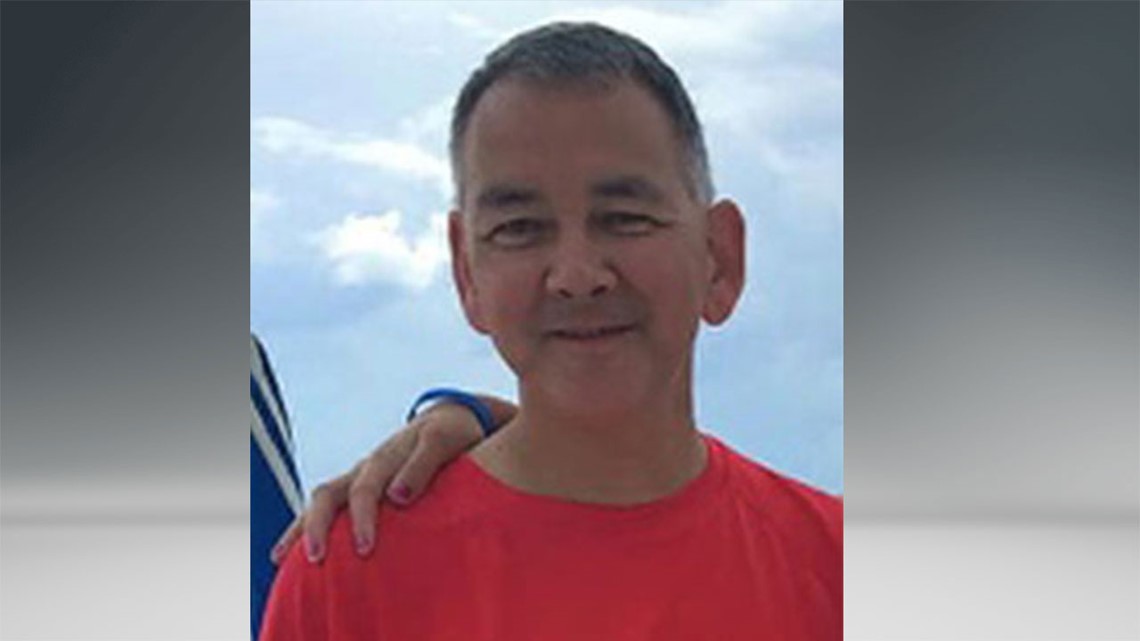 "Mike Smith served at Watermark [Church] alongside a few other servant-hearted, faithful Dallas police officers," said Liz Brock of the fallen officer. "I talked with Mike almost every Sunday since I started my job last May. A member here himself, Mike exemplified Christ in the way he loved, cared for, engaged with and ultimately laid down his life for others.
"If Mike could tell you one thing, I am certain that it would be this: 'Brothers and sisters, we do not want you to be uninformed about those who sleep in death, so that you do not grieve like the rest of mankind, who have no hope. For we believe that Jesus died and rose again, and so we believe that God will bring with Jesus those who have fallen asleep in him.' (1 Thessalonians 4:13,14)."
SR. CPL. LORNE AHRENS, 48: DALLAS POLICE DEPARTMENT

Funeral: Wednesday at 11 a.m. at Prestonwood Baptist Church, Plano
The fifth fallen officer's name to be released Friday was that of Senior Corporal Lorne Ahrens, a husband and father who leaves behind a 10-year-old daughter and 8-year-old son. His wife Katrina is a Dallas police detective.
"He loved showing the videos of his kids," Sr. Cpl. Jaime Castro said. "Every time I saw him he bragged about his kids and how happy he was."
Sgt. Mike Mata with the Dallas Police Association said Ahrens would hate all the fuss being made over his death.
"He'd probably want us to talk and worry about the other officers that passed away and the other officers that ran toward gunfire," Mata said. "That's the kind of officer he was, the kind of person he was."
Go here to find out how you can assist the families of these fallen officers.