DALLAS -- Police across North Texas have set up a tip line and are checking hundreds of case files to see if a murder suspect from Dallas could be connected to similar murders or attacks on elderly people in other cities.
Billy Kipkorir Chemirmir, 45, is charged with capital murder in Dallas and attempted murder in Collin County. But arrest warrant affidavits obtained by WFAA show police have had encounters with him in the past that share some eerily similar traits.
DPD Executive Assistant Chief of Police David Pughes said officers are looking into the deaths of at least 750 elderly women to see if they are connected to the suspect.
"It will be a monumental task," Pughes said. "But we're up for the challenge and we're gonna make sure we check each and every case."
A tip line has been set up through the Frisco Police Department, and police ask that citizens who have any information on Chemirmir or know of any more possible victims call (972) 941-5785.
On March 20, the Plano Police Department was closely watching Chemirmir at his apartment complex at 4500 Pear Ridge Drive in Dallas when officers saw him throw a jewelry box into a dumpster. They quickly arrested him on outstanding warrants, according to the documents.
When police took the jewelry box out of the dumpster, they found items linking Chemirmir to a home at 6609 Warm Breeze Lane in Dallas. They called Dallas PD and asked them to perform a welfare check. When officers arrived, they had to kick in the back door, the documents reveal.
They found 81-year-old Lu Thi Harris dead in her bedroom.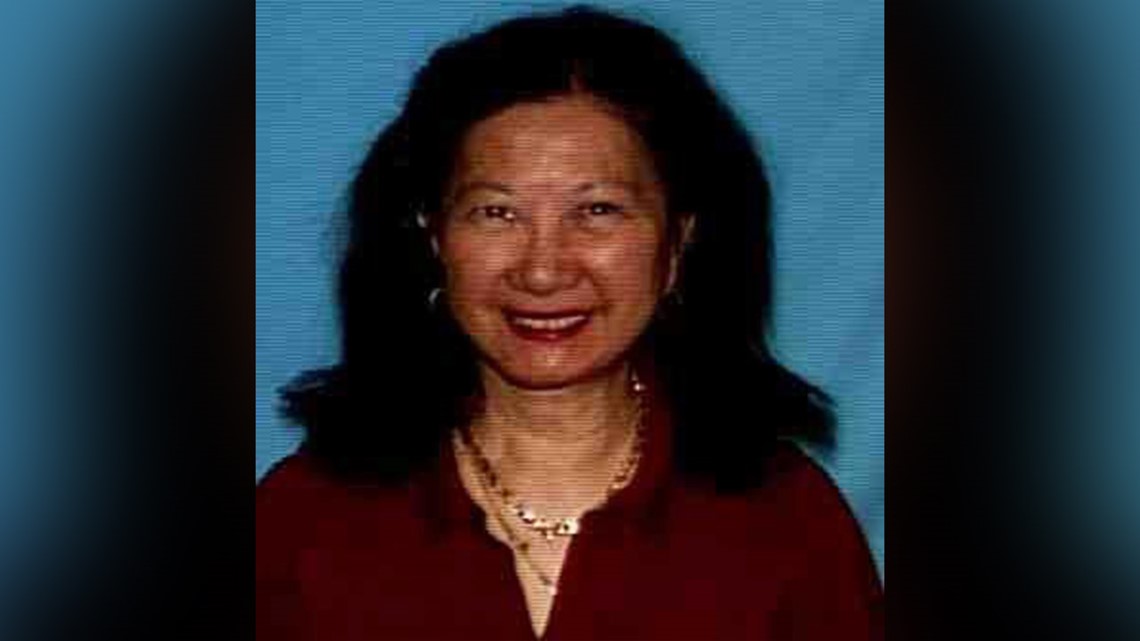 Officers wrote that they found lipstick smeared on her face and on a nearby pillow, leading them to believe she may have been smothered.
Plano police had been watching Chemirmir because of a similar attack in Frisco where the victim survived. The victim in that case lived at Parkview Elderly Assisted Living on Stonebrook Parkway on Oct. 29, 2017.
That day, the victim told police someone claiming to be a maintenance worker knocked on her door and asked if she needed work done.
When she said no, the affidavit says, "the suspect then forcibly entered her assisted living apartment, knocked her from her walker and to the ground, then placed a pillow over her nose and mouth in an attempt to muffle her screams and smother her."
She then started praying, "believing she was about to die," and the suspect left, taking her jewelry box, the documents state.
She was able to activate an emergency alert button which notified authorities.
Frisco police, who were investigating this case, got information from Plano police about several similar incidents in that city.
Watermark Retirement Communities told WFAA that Chemirmir was never an employee of Parkview.
"In late 2017 we reported this individual to the authorities for an intrusion into our community. We are thankful he has been apprehended. We are cooperating fully with the authorities to assist them in any way possible," the company said in a statement. "We are deeply saddened by the actions of this individual and our hearts go out to the affected communities, their residents and family members."
On March 19, Plano PD began investigating a similar attack involving a 91-year-old woman. The affidavit does not indicate where the attack happened, but does say the suspect "forced his way into the victim's apartment, told her to 'go to the bed, don't fight me.'"
When she did as she was told the suspect pulled a pillow over her face and tried to kill her. A friend later found her, and Plano firefighters were able to resuscitate her.
Plano investigators say they started combing through information and came upon a report of a suspicious vehicle being in the area of one of their cases on March 15.
Here's where police seem to have caught a break: Documents say the vehicle was a silver Nissan Altima, and Dallas PD records state it was involved in a crash on March 17. The driver, according to the arrest warrant affidavit, was Billy Chemirmir.
Further digging showed Chemirmir had been given trespass notices in 2016 at a retirement community after being accused of posing as an employee.
It's not clear if he was actually hired by any community, but he has been known to pose as a maintenance or healthcare worker, Pughes said.
"To have that kind of access is very disturbing," he said.
Police got his cell phone number from those cases and pinged it at a cell tower within half a mile of the assisted living facility on Stonebrook Parkway about an hour before the attack on Oct. 29, 2017.
In addition to the capital murder and attempted capital murder charges Chemirmir faces, there's also an immigration hold on him, according to Dallas County jail records.
Sources confirm to WFAA that Chemirmir is from Kenya and moved to the U.S. in 2003. He began the process to become a citizen in 2007, but as of today hasn't finished it. It typically takes about three years. Since he isn't done, ICE has placed a hold on him.
A murder conviction could lead to his deportation, sources say.
Richardson police say in light of Dallas and Plano's cases, they are reviewing a few of their incidents to see if there may be a connection to Chemirmir.
Police are asking anyone with information to call their tip line (listed at the top of the story). They're also asking anyone who reached out to the suspect seeking health care or home health care to call them.
Preston Place, a senior living facility in Plano, is looking at recent deaths involving elderly women who had items stolen from their rooms. Here's a statement released by the company that owns Preston Place, Solvere:
"We are horrified, disgusted, and angry about the recent events involving seniors in the Dallas area but also relieved to learn a suspect has been arrested and charged. Our thoughts and prayers are with the residents and families directly affected by these crimes, including those in our community. Solvere assumed management of this property just over a month ago after it was purchased. Following our takeover of the community's management, we initiated a routine review of the community's safety and security procedures and equipment. Based on our review, and particularly in light of recent events, including the possibility of thefts from residents who recently passed away, we quickly began to implement changes to improve the safety and security of the community's residents. Solvere has been assisting Plano Police in any way possible with its investigation. In addition, the company implemented a significant overhaul of the community's security equipment and protocols. In just a few days, we installed cameras, changed all gate codes and reprogrammed key fobs, implemented a background check program for third party vendors, and issued new uniforms as well as name badges for our employees. Safety is our highest priority. Since the investigation is still active, Plano Police have asked that information about a potential crime of this nature be directed to the department's tip line: 972-941-5785."