DENTON, Texas — Updated at 6:15 p.m. with information from an affidavit of probable cause.
A Denton police officer remains in critical condition after he was shot during a traffic stop early Tuesday.
Urbano Rodriguez Jr., a five-year veteran of the Denton Police Department, was shot twice during the traffic stop.
He was hit once in the head and once in the leg. Officials said he remains in critical condition and has a broken femur.
Rodriguez has a "long path to recovery," said Denton Police Chief Frank Dixon.
"He's a family man. He's a great guy," the chief said of the officer.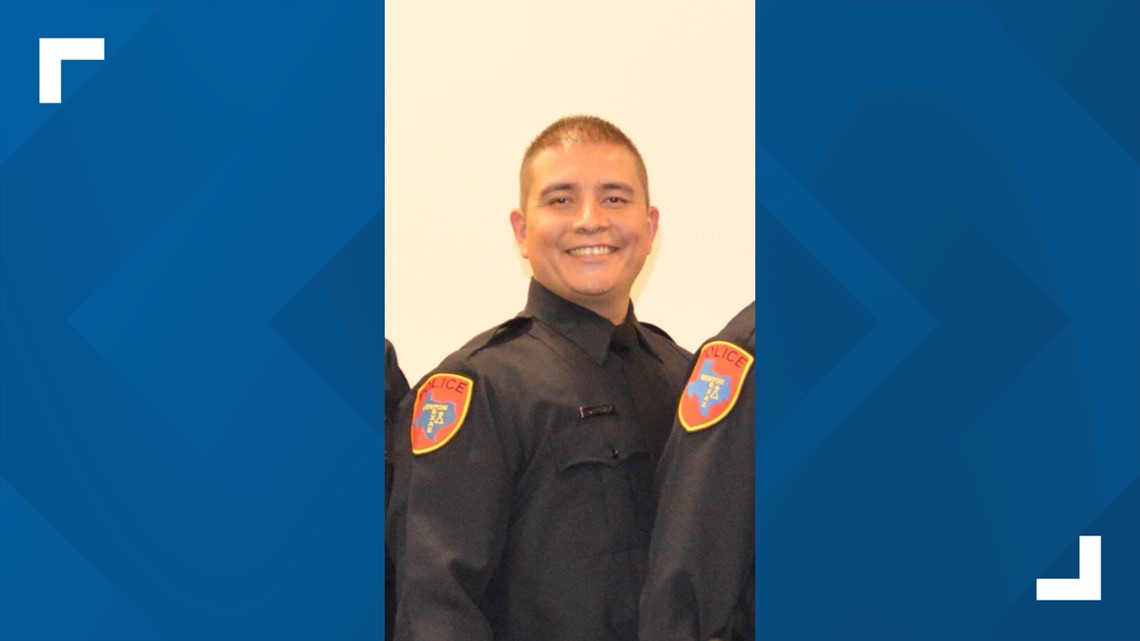 Two people have been arrested in connection with the shooting.
Both suspects were injured when a second officer returned fire. They were treated at a hospital and released to authorities.
The suspected shooter, 33-year-old Antwon Pinkston, is in the Denton County jail on a charge of attempted capital murder of a peace officer. His bail is set to $5 million, jail records show.

Michele Stacey, 44, was also arrested in connection with the shooting. She is being held on a parole violation, police said.
Traffic stop
The shooting was reported after midnight in the 1800 block of West University Drive. Officers stopped a vehicle for an equipment violation and expired registration, officials said.
Police said Stacey was the driver.
During the stop, there was an exchange of gunfire. According to a probable cause affidavit, Pinkston fired shots first, which was caught on Rodriguez's body-camera.
Shot twice, Officer Rodriguez fell to the ground, officials said. He was transported to Medical City Denton, where he underwent surgery and remains in critical condition.
The second officer who fired back at the suspects was identified as Randy Cole, a one-year veteran of the Denton Police Department.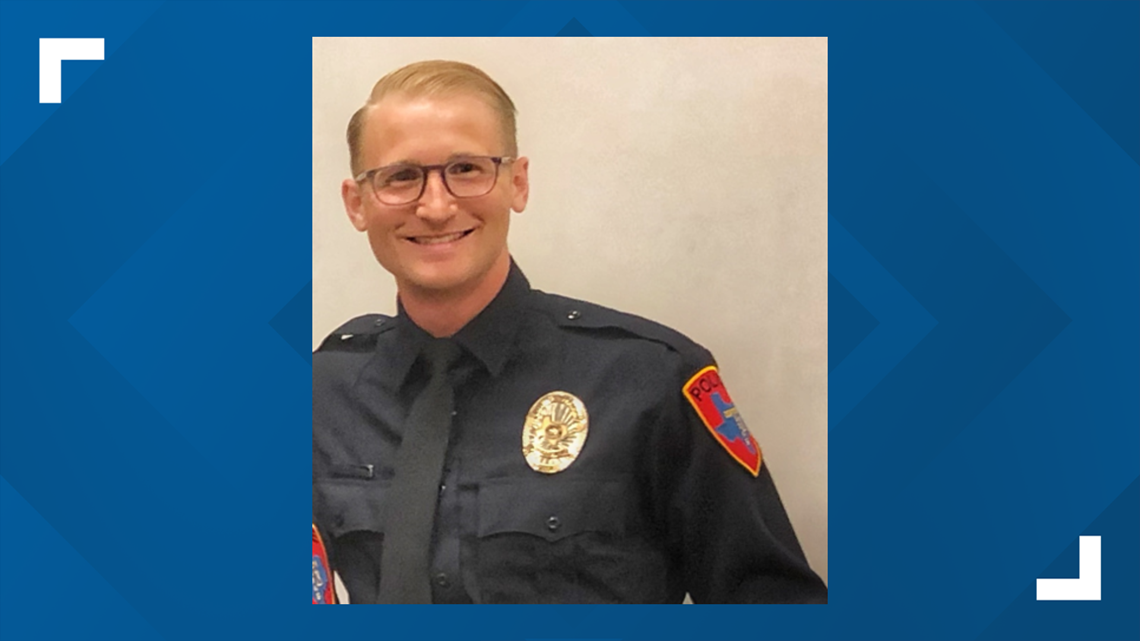 Wounded, the suspects fled the scene.
"The call I got this morning is a call no chief wants to get," Chief Dixon said.
Dixon praised Officer Cole for his quick action and courage in helping Rodriguez and putting out information to other officers about the shooters.
Suspects arrested
Carrollton police officers caught the suspects shortly after the shooting based on the description given by Cole after the exchange of gunfire, said Assistant Police Chief Bobby Smith during a news conference.
The two suspects led Carrollton and Farmers Branch officers on a short chase around 12:45 a.m. on Sandy Lake Road before police were able to detain them at the RaceTrac at Valley View and Luna, a spokesperson for Carrollton police said.
The chase was at low speeds.
The suspects were then taken to a hospital in Carrollton to be treated for gunshot wounds, according to authorities.
Unclear why suspect shot at officer
Both Pinkston and Stacey have lengthy criminal histories.
The police chief said Denton officers have had "interactions" with Stacey in the past. But, he said, he does not know why Pinkston shot at the officer.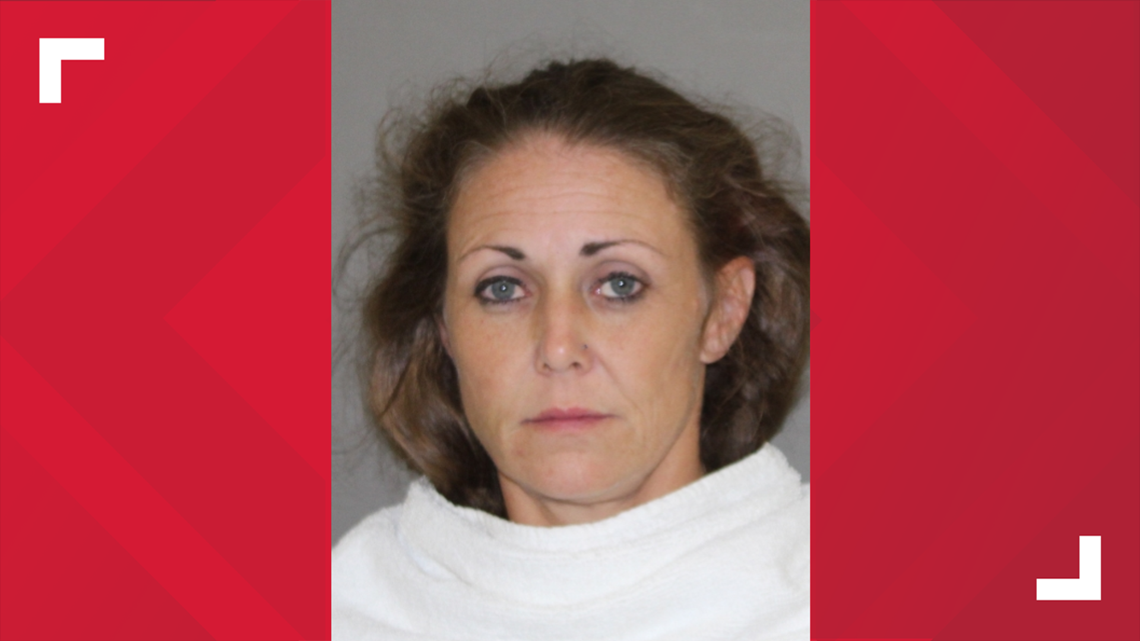 According to the affidavit, Stacey told officers that she and Pinkston were in Denton to help her daughter move to a different house.
Stacey says they were stopping to get fast food when Officer Rodriguez conducted the traffic stop. She told authorities she was unaware that Pinkston had a gun on him, the affidavit states.
Caught in the exchange of gunfire, Stacey told investigators, she realized a police officer was pointing a gun at her when she heard shots coming from behind her, which was where Pinkston was sitting.
At that point, Stacey told investigators, Officer Rodriguez fell. Pinkston told her to drive away and even tried shifting the car, according to the affidavit.
Stacey told detectives she was scared because Pinkston had a gun so she did what he told her to do, documents state.
When detectives tried interviewing Pinkston, they said he was mumbling in a low voice and stated he couldn't remember what happened. Authorities stopped the interview because Pinkston was being uncooperative, police say.
Denton police said they are receiving assistance from several other agencies for the investigation into the shooting.
The Texas Rangers are leading it with the help of the Denton Police Department, the Denton County Sheriff's Office, the Carrollton Police Department and the Little Elm Police Department.
Denton authorities process scene where officer was shot
For more on WFAA: