DALLAS — Reputed Mexican drug lord Joaquin "El Chapo" Guzman faces "psychological torture" while in solitary confinement in New York, which could make him unfit for his September trial, his attorney, Eduardo Balarezo, told WFAA.
Balarezo said that if Guzman didn't receive periodic visits from his two attorneys and paralegals, he believes his client would become "stir crazy."
"What he's subjected to is the psychological torture by the isolation that he is faced with being in his cell 23 hours a day," Balarezo said. "He gets one hour off to go exercise if the guards feel like letting him out. He might see TV. He has access to no news. He has access to nothing. They sold him a little radio from the canteen. However, sometimes they don't sell him batteries, so the radio is useless."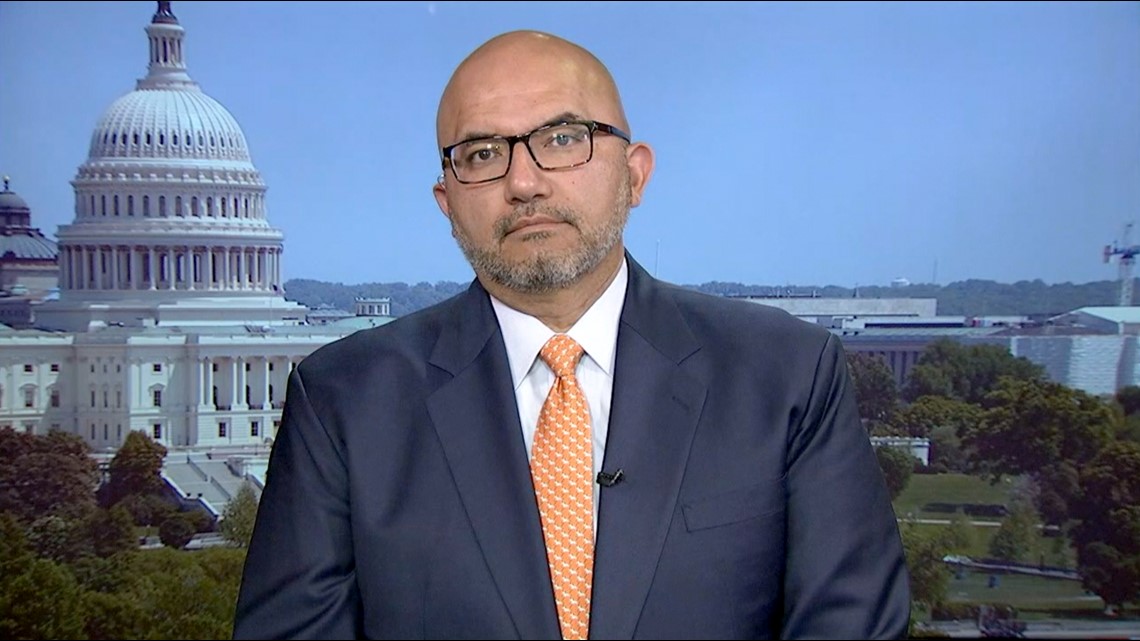 Guzman's attorney said the conditions at the federal detention center could backfire and make his client unfit for his September trial.
"That's what we'll see," Balarezo said. "We're about to have another psychological evaluation performed to see how he is compared to the one we had done in November of last year."
Balarezo said Guzman has remained in solitary confinement in the maximum-security Metropolitan Correctional Center in lower Manhattan since Jan. 19, 2017. That's when he was extradited to the United States to face an array of drug-trafficking charges for his role as the alleged leader of the Sinaloa cartel.
But Guzman, perhaps the most notorious and most violent of drug traffickers, faces no murder charges, at least for now.
Balarezo told WFAA that federal prosecutors haven't ruled out filing murder charges against "El Chapo."
Late last month, WFAA reported that three former Mexican police officers accused Guzman of participating in the murder of seven U.S. citizens, during the mid-1980s. Those murdered included dental student Alberto Radelat, of Fort Worth, and Drug Enforcement Administration agent Enrique "Kiki" Camarena.
One of the former Mexican police officers spoke directly on camera with WFAA detailing "El Chapo's" reign of violence over a nine-week period. He alleged that Guzman shot Americans in the head, cut the throat of another, and stuck an ice pick into the bones of a victim - a form of torture known as "bone tickling."
Balarezo said he asked New York prosecutors about any possible new murder charges that the WFAA report suggested.
"They gave me an interesting answer," Balarezo said. "They said that neither they nor another government agency is planning to file any murder charges against my client before trial or during the pendency of the trial. Of course, that raises in my mind, what about after trial?"
Balarezo said he would like a definitive answer about any possible new charges because it could affect his strategy at the drug trial, scheduled in September.
"The government – if they have any one person that they can identify that Chapo killed, or ordered killed or had someone kill – then they need to name the individual so we can defend him at trial," Balarezo said.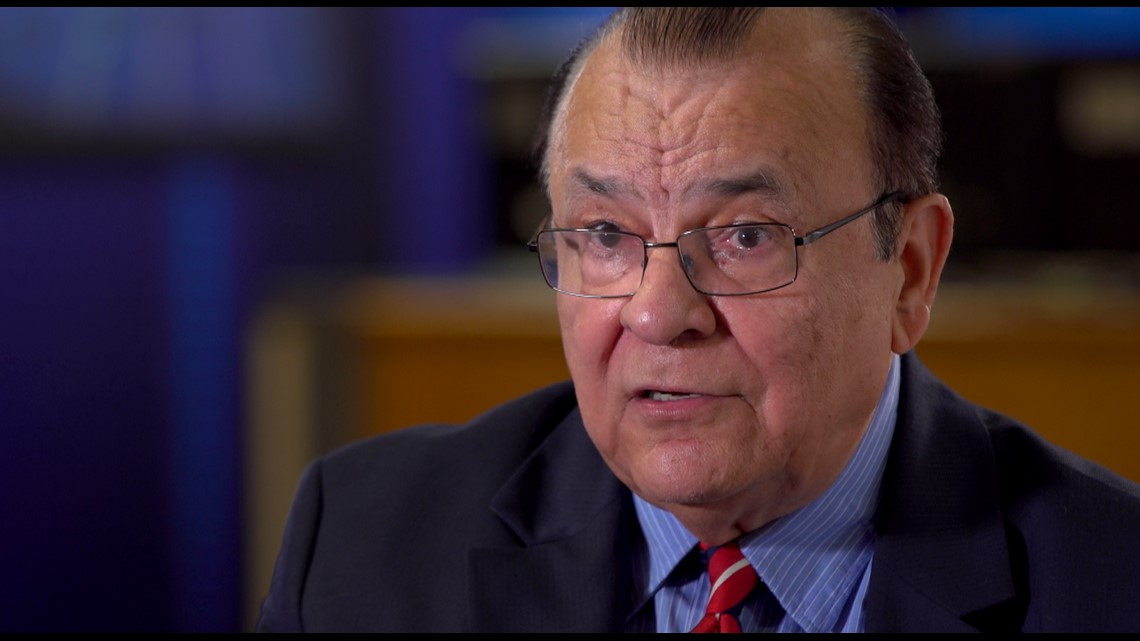 Phil Jordan, a former DEA special agent in charge in Dallas, said he spoke with the three former Mexican police officers who have come forward to speak with prosecutors. He said he found them credible.
"'Chapo' Guzman has gotten away with murder," said Jordan, also former director of the El Paso Intelligence Center. "He helped torture 'Kiki' (Camarena), and 'bone tickled' and beheaded others. Now, he's complaining he's tortured because his jail cell lights are on all the time?"
One of those three murder witnesses, former Jalisco State Judicial Police Officer Jorge Godoy, told WFAA last month that Guzman was a young thug for the Guadalajara cartel, and even in his late 20s, took pleasure in bloodshed.
Godoy, assigned by his police commanders to protect a Guadalajara drug lord, told WFAA that he witnessed Guzman participate in seven murders from late 1984 to early 1985.
Balarezo, however, in a recent jailhouse discussion with Guzman, said his client disputed the allegations in the WFAA report. Guzman, now 61, even claimed not to know Godoy, Balarezo said.
"He denies it completely," Balarezo added.
"There is no evidence of it," Balarezo said. "You're talking about dirty cops in Mexico who most likely are here in the United States seeking benefits, or already have obtained benefits. There's no corroborating evidence whatsoever."
U.S. Sen. Ted Cruz (R-Texas) said WFAA's story detailing the murder allegations against "El Chapo" is disconcerting.
"These allegations appear very serious." Cruz said. "They need to be investigated. And if there is the evidence to prove that he [Guzman] committed these murders, then he needs to be prosecuted and convicted of murder, and then I think the families deserve that peace. They deserve that closure."
Balarezo disputed claims that Guzman is a cold-blooded murderer with $14 billion in assets. He said U.S. prosecutors are attempting to "throw the kitchen sink at him."
"They want to introduce evidence of thousands of homicides," Balarezo said. "But if you look at the [court] documents, they don't name anyone."
He described "El Chapo's" estimated $14 billion in assets as "a ridiculous, made up figure from the government."
Guzman has complained that he suffers from headaches and vomits every day, according to a March 15 letter submitted to U.S. District Judge Brian Cogan in New York.
In the letter, Guzman told Judge Cogan he has not "seen the sun or breathed fresh air" since incarcerated. He wrote: "the light in my cell is on all hours of the days and it is difficult for me to sleep."
"Because of the conditions and how they have affected me, I cannot focus to study the evidence in my case," Guzman added. "I cannot concentrate to help my defense. It is clear that the conditions have hurt me a lot. It is torture 24 hours a day."
U.S. prosecutors in Los Angeles have spoken to Godoy and two other former Mexican police officers and are considering filing new charges against Guzman, sources told WFAA.
Godoy told WFAA that Guzman's killing spree began Dec. 2, 1984. Guzman shot four American missionaries standing over open graves after they made the mistake of knocking on the door of a drug lord.
Two more murders followed on Jan. 30, 1985. That's when Guzman helped "bone tickle" several Americans with an ice pick when they entered a Guadalajara restaurant, Godoy claimed. The two victims were 33-year-old Alberto Radelat, of Fort Worth, and 35-year-old John Walker, a Vietnam veteran and recipient of two Purple Hearts.
Guzman was assigned to help kidnap the Mexican pilot who flew DEA agent Camarena to locate marijuana fields, Godoy alleged. Upon delivering the pilot to his bosses, Godoy said Guzman participated in the torture and murder of the pilot and 37-year-old Camarena.
"Until he is convicted of those murders, there's no justice for the families," Jordan said.
Jordan, like several other law enforcement sources, said he remained troubled by the decision of U.S. prosecutors to dump murder charges initially filed in the New York indictment, prior to Guzman being extradited to the United States.
"Here is a guy who killed seven Americans, and directly responsible for the death of thousands of Mexican citizens, and you are not going to charge him with murder?" Jordan said. "If this is part of the original agreement to have him extradited here, then it is scandalous."
"If we are sacrificing murder charges to try and get Guzman to surrender part of his billions, that is not justice," Jordan continued. "That is a hypocritical approach to justice."
Legal experts have told WFAA that U.S. prosecutors may have dropped the initial 12 murder charges filed against "El Chapo" because the victims likely were Mexican citizens killed in Mexico. Attempting to prosecute foreign nationals for murdering foreign victims outside the U.S. has legal jurisdictional issues, they said.
But they said no such legal conflict exists if U.S. prosecutors wanted to try "El Chapo" for the murder of the seven U.S. citizens in Mexico.
The heightened precautions at the New York federal detention center came after Guzman escaped twice from Mexican prisons. Most recently, in 2015, he pulled a shocking escape from Mexico's most secure prison by scurrying down a hole in his cell's shower to an elaborate tunnel, then hopping on a motorcycle and driving nearly a mile on rails.
Mexican officials had claimed Guzman would serve his long drug sentence in Mexico. The second escape led them to reconsider, and ultimately agree, to extradite him to the United States on the final day of the Obama Administration.