'We were each other's strength' | High school sweethearts set to wed after bride beats cancer twice
Mary Stanton and Matthew knew they were destined to be together. Halfway through Mary's devastating cancer diagnosis, Matthew knew he had to pop the question.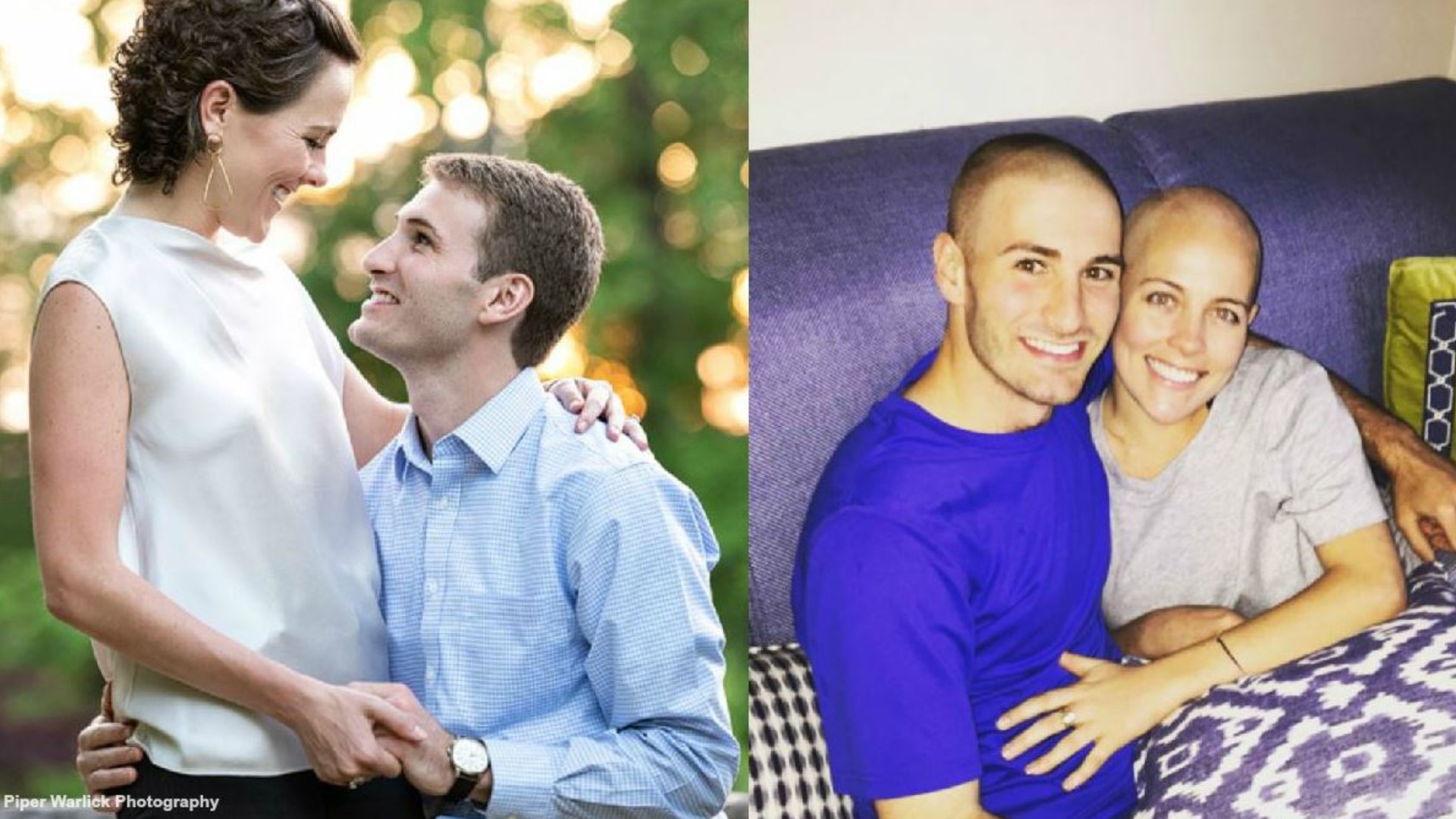 Chapter one
:
The love story
CHARLOTTE, N.C -- Mary Stanton Coltrane and Matthew Mills were high school sweethearts. The two met when they were just kids thanks to Matthew's younger sister.
"I was good friends with his younger sister and so I always knew who Matthew was. But it wasn't until high school that we actually officially met and got to know each other," Mary Stanton said.
The two said it was then that their friendship turned into something a little more serious.
"It kind of started through just classic high school texting and led from there," Matthew said.
Matthew said he knew from the first date with Mary Stanton that she was the one for him.
"She ordered two tacos, rice and beans," Matthew said reminiscing about their first date.
Matthew and Mary Stanton dated all through high school and continued long distance in college.
"Being long distance in college was tough," Matthew said. "But we knew that we loved each other and wanted to stay together. It was tough but happy we made that decision.
Mary Stanton was going to UNC and Matthew, a year older, was already attending UVA.
For four years, Mary Stanton made the drive up the interstate to see Matthew on the weekends.
"I did a lot of driving up and down the interstate to see him," Mary Stanton said. "Matthew played soccer at UVA so his schedule was more strict."
Mary Stanton and Matthew said breaking up over the long-distance was just never an option. The two fell in love and knew they would have to work hard to keep this relationship afloat.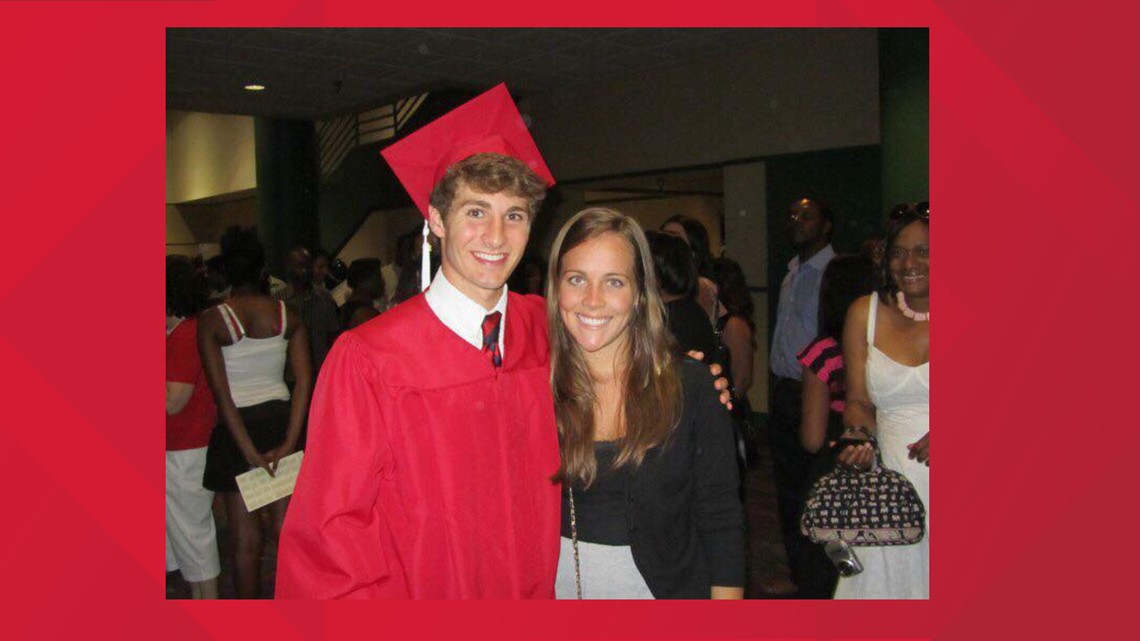 After four years of long-distance, Matthew graduated from college and moved down to Charlotte to be closer to Mary Stanton.
"After I graduated school I moved to Charlotte and that was a much easier commute," Matthew said. "The long-distance, we kind of became used to it. I think it was better for us to be long-distance and then be in the same place as opposed to vice-versa."
Chapter two
:
The diagnosis
Finally, it seemed like everything was falling into place. The two lived in the same city and they were content.
Then a devastating cancer diagnosis.
"I got diagnosed in the March of 2017 with Hodgkin's Lymphoma and went through 12 rounds of chemo over six months," Mary Stanton said.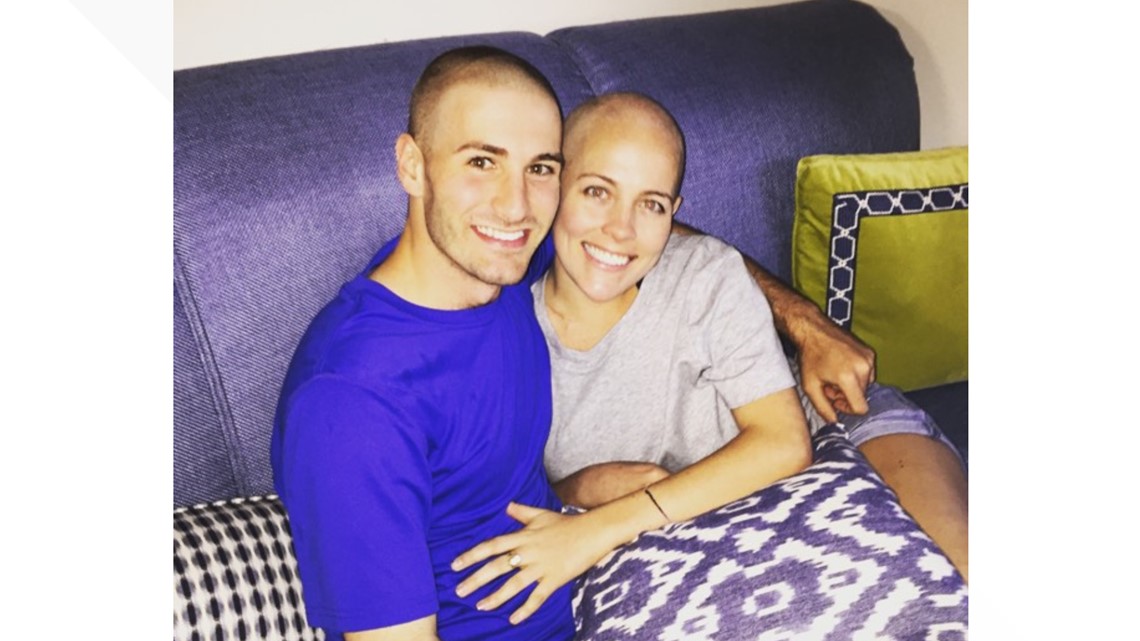 Mary Stanton and Matthew knew the cancer diagnosis was just a small bump in the road. The two were hopeful that after the rounds of chemo, Mary would stay in remission.
But after the last round of chemo, Mary Stanton had another scan to see if her cancer was gone. It wasn't.
"It seemed like it was going great. I got scans during treatment. And then it was gone during treatment. And then you get a scan about a month after treatment and it showed the activity was back, so that was really hard," Mary Stanton said.
The couple said that the second 'diagnosis' was more devastating than the first.
"It was really the second go around and the second diagnosis that really rocked our world and made it really real and put things in perspective," Matthew said.
Mary Stanton said her second diagnosis really changed her and Matthew's relationship forever, and for the better.
"At that moment, when we felt broken, we really came together and were each other's strength," Mary Stanton said. That's when I think our relationship changed for the better. And I knew then at that moment that Matthew was with me no matter what."
Chapter three
:
The proposal
Halfway through the second cancer diagnosis, Matthew knew he had to ask Mary Stanton the most important question he will ever ask her.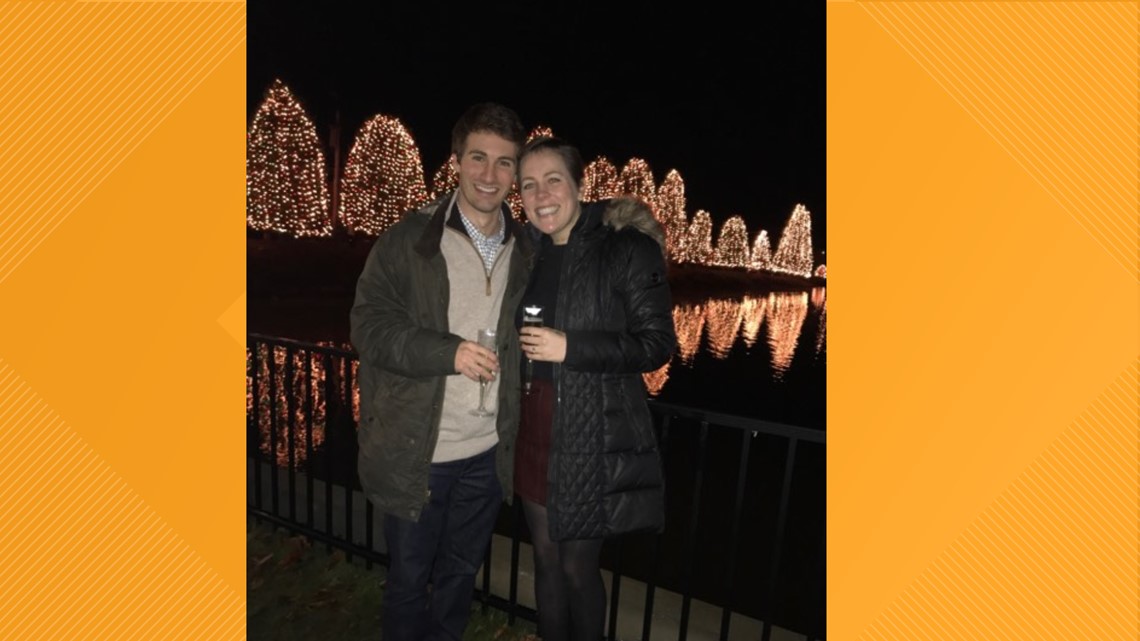 In December of 2017, Matthew planned an elaborate day in south Charlotte with Mary Stanton. The day was followed by a trip to beautiful Christmastown USA, where Matthew got down on one knee and proposed to the love of his life.
You know those vows everyone says at their wedding? In sickness and in health? Matthew and Mary Stanton said those four words hold a lot more meaning now.
"We have been through so much together and 'in sickness and in health' really takes on a new meaning for us, Matthew said. "There are still things that we have to go through going forward. But we know we can get through it together."
Chapter four
:
The contest
Almost like fate, just days after their engagement, Mary Stanton said her sister mentioned a wedding contest hosted by Kimpton Hotel. The hotel was looking to give away a free wedding reception to one deserving couple.
Mary Stanton and Matthew entered the contest, skeptical that they would win.
"We had to enter in an essay as the first kind of entry," Mary Stanton said. "So we wrote an essay about 'how our love has conquered all.' We wrote about what I had been through the previous year, and I was just out of the hospital when we were writing it."
Their essay was enough to catch the eyes of Kimpton hotel. Before they knew it, they were in the top three.
"We made it to the top three and that's when they opened it to the public to vote on which story most deserved the wedding," Mary Stanton said. "We were both shocked that we won."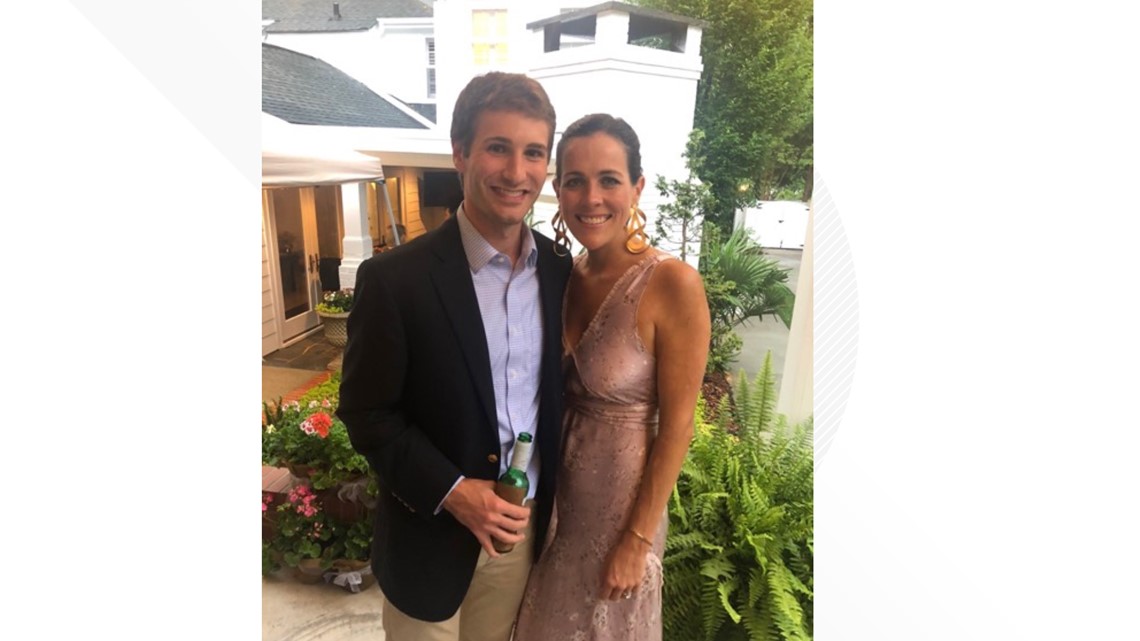 The couple said when it came to making their guest list for the special day there were two people, in particular, they just couldn't leave out. Their primary doctor and nurse.
Dr. Nilanjan Ghosh and Nurse Lisa Pye have invites to the couple's special day.
"We couldn't have done it without them. One of the few good things that came out of this is that we met them and they're now a part of our family," Mary Stanton said.
Mary Stanton and Matthew said there are so many people they are grateful for. Including their family and friends who have loved and supported them throughout their whole lives, and not just the cancer diagnosis. And the Kimpton hotel for throwing an amazing wedding reception for the couple.
"We've enjoyed working with Brianna and the Kimpton and all of the various vendors who are helping to put this together," Matthew said. "And we think it's come together really nicely and we're just ready to do it."

Mary Stanton and Matthew will get married on August 24 at their church in Charlotte. Followed by the wedding, the two will have their wedding reception at the Kimpton.
OTHER STORIES ON WCNC