Gunshots and chaos broke out Sunday night at a car wash near Fair Park.
Video of the shootings surfaced on social media. You can see people scrambling and one woman grabbing her children.
Sheila Sanders, 56, was killed, and four others were injured.
The shooting was just another in a wave of violent crimes across the city.
Dallas police Chief Reneé Hall said during a news conference Monday that the police department is understaffed and needs the public's help identifying violent criminals.
"We are actively engaging each and every member of our community to identify gang members," Hall said.
Hall also said that people at the car wash were too focused on recording the chaos to actually call police.
Patricia Allen said she was shocked to see the video of the shooting posted on social media.
"Only thing I see is gunshots left and right and it's like a movie. I can't believe what I see," said Allen, who runs a non profit called No More Violence and advocates for crime victims.
Allen said she worries that not enough is being done to fix the violent crime problem in the city.
"I can say the citizens of Dallas and the residents, we are hurting and we are seeing what is taking place and not enough being done," she said.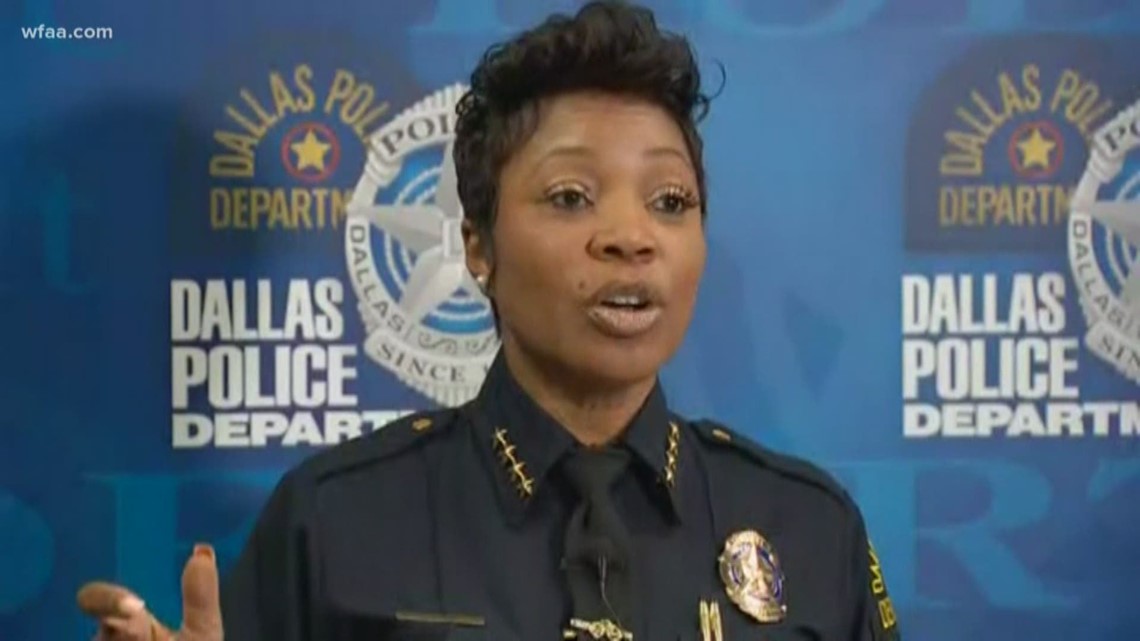 Officers are struggling to keep up.
"They continue to let us know they are fatigued. They are tired and worn out going from call to call," said Sgt. George Aranda, president of the Greater Dallas chapter of the National Latino Law Enforcement Organization.
Aranda says there aren't enough officers to do basic proactive police work.
"We told the mayor and we told the city council, 'Hey you keep messing with officers, their pension and pay, and you are going to feel it down the road,'" Aranda said. "And that's what we are seeing."
He said some of Hall's decisions have also impacted the department's ability to investigate and respond to crimes.
When Hall disbanded the Vice Unit almost two years ago, narcotics officers had to work drug, prostitution and gambling cases.
"It definitely put a strain on narcotics, a strain on gang and regular investigations, and it had a trickle down impact," said Aranda.
But Hall said Monday that many of the homicides in Dallas this year have been due to domestic arguments.
"We had 89 homicides to date, but 23 of those homicides have been committed by people with familial relationships," Hall said. "We cannot police conflict-resolution. That is a breakdown of the moral fiber of our community."
Also popular on WFAA: