"We have three restaurants in our group and between those we applied for $1.2-million dollars," said Buddy Cramer, managing partner at the Katy Trail Icehouse.
That money would cover the entire payroll of just under 300 employees at all three of his restaurants, for two and a half months.
"We've gotten word that the funding is at the bank and they told me we're signing papers this afternoon, so we're funded," he added. "That's huge and a lot of the people I deal with that are at the bigger banks, they're not getting funded."
Bigger banks are overwhelmed with applications for the federal stimulus money.
Bank of America, for example, was the first to take applications last Friday. As of today, the bank has received applications from more than 300,000 small businesses requesting more than $45 billion.
A bank spokesman told WFAA that it is now dedicating 3,000 employees to nothing but this program.
The Paycheck Protection Program is part of the $2.2 trillion CARES Act that Congress passed. The loans, backed by the Small Business Administration, are forgiven if businesses prove that they use the money for salaries and rent or utilities.
"If a bank doesn't want to participate come on over and see us," said John Steinmetz, CEO, Vista Bank.
Vista, a century old Texas-based bank, moved its headquarters from Lubbock to Dallas a couple years ago.
Steinmetz said his loan officers are already handing out the federal stimulus money.
"We have approval on about 75%. And then we'll work with the borrower to work on closing. I bet between now and Tuesday, we'll fund the rest," Steinmetz explained.
Vista is also accepting new business customers who want to apply for the Paycheck Protection Program.
Steinmetz said banks are incentivized to help the smallest of companies.
"We've had loans that range from $1,450 -- as you can imagine that's a mom and pop business with one employee -- to a $7.5 million loan for 348 employees," he continued. "The average loan we're seeing for two and a half times payroll, is about $140,000."
Last year, Steinmetz said, Vista Bank gave loans to 870 small businesses. In the last week, through the Paycheck Protection Program, he said, 650 have reached out.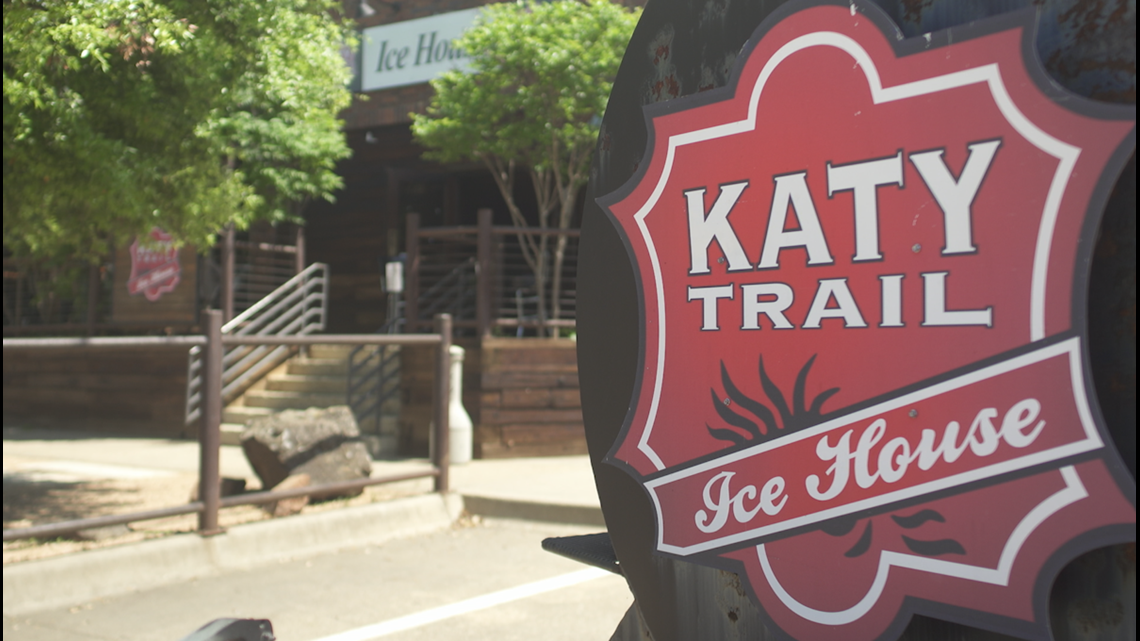 Vista Bank is where the Katy Trail Icehouse got its funding, according to Cramer.
"We're trying to keep our teams together so that someday when we're able to flip the switch, we'll be ready to go," he added.
Though he's uncertain when that might happen, Cramer said he anticipates that tables will be separated with more distance when he gets to reopen his restaurants.
"I think we're anticipating we'll have to have people stretched out. We're anticipating maybe we can do half our capacity," he explained.
For now, Cramer said he is still paying employees and keeping key kitchen staff and servers.
More from WFAA: