A few months ago Blake Pyron, the first business owner in Texas with down syndrome, and his mom Mary Ann, decided it was time to expand.
Their snow cones and the story behind them were such a hit in their hometown of Sanger, they dreamed of serving bigger crowds at places like Globe Life Park, home of the Texas Rangers.
So, to get the help they needed, they auditioned for the show "Shark Tank."
"We never got a call back," Mary Ann said. "We were pretty disappointed, just cause they had given us so much hope at the audition."
Blake and Mary Ann were ready to scrap their expansion plans until they found out there was an ocean full of sharks right here in North Texas.
Charles Horton has made millions from investments. About seven years ago, he started his own version of "Shark Tank" called The Boardroom.
Once a month, a group of powerful investors get together and give entrepreneurs like Blake and Mary Ann the chance to present their ideas in exchange for funding and advice.
"It is my passion, it is my thrill to see entrepreneurs succeed," Horton said. "It gives me joy and happiness to see others succeed."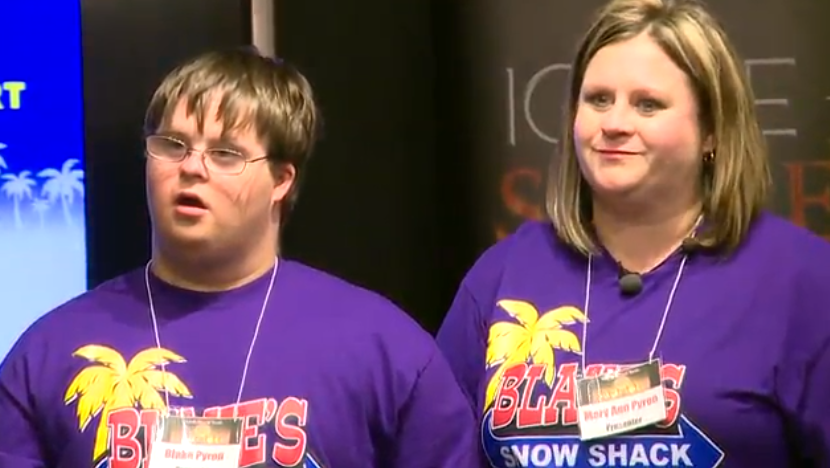 Last week, Blake and Mary Ann shared their pitch and their story.
Safe to say these investors were sold.
"I don't have many heroes," Horton said as he held back tears. "But you guys are my heroes."
Since sharing their story with The Boardroom, Blake and Mary Ann have gotten help from a PR firm, a potential book dea,l and are in talks to serve their snow cones with the Texas Rangers.
"I have a nice house, I make a lot of money, but that doesn't create happiness," Horton said. "More than anything, I want to help Mary Ann get her message out. Because her message can save so many lives."
"Whenever grown men were crying when they heard our story, it actually helped me see there truly is more to all of this than just snow cones," Mary Ann said.
Now they know that what they've already got is invaluable.