PLANO, Texas — For 16-year-old Chi Heng Chan, he spent years in and out of the hospital.
At 13, he was diagnosed with AML leukemia.
Chemotherapy put him in remission, but he relapsed and had to fight the cancer again. The second time would require more than chemo. Chan would need a bone marrow transplant.
"Unfortunately, when patients, children, relapse, there really is no cure other than allogeneic bone marrow transplant so he would have died from his leukemia without the transplant," Aquino told WFAA.
Dr. Aquino said only 2% of people in the United States are donors, while 7,500 people are waiting for a match.
For Chan, it would be harder to find a match because he is of Asian descent.
"It is more difficult to find a match for people that are of ethnic minorities, such as African Americans and Asians just because there's fewer people in the registry," Aquino said.
For Chan's mom, Corrine Liang, she was scared for her son. Chan's sister was not a match. And in general, parents are unlikely to match. Liang knew her son's health depended on the kindness of a stranger. He needed a bone marrow donor.
Chi Heng Chan found a 100% match. He got the transplant in August 2020 and it saved his life.
"Because of the donor, it brings back to life of my son," Liang said in tears.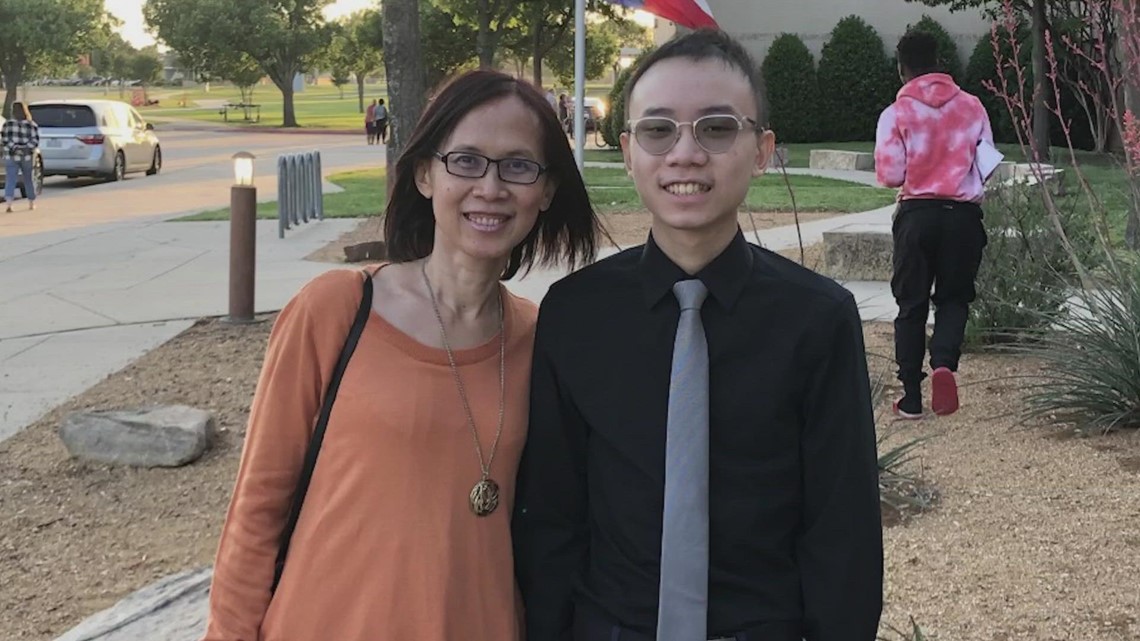 Chan is grateful for his donor.
"I am so thankful that you donated to me," Chi Heng Chan said. "If you didn't, then I don't know where I would have been. I hope that I can relay this generosity back."
Chan turns 17 years old this week, still cancer-free.
A Be The Match drive will be at UT-Arlington on Tuesday, Feb. 21 and Wednesday, Feb. 22 from 10 a.m. to 3 p.m. You can also register online and have a swab kit mailed to you by texting WFAA to 61474.