MESQUITE, Texas — It's a cheerleader's job to boost spirits, and the ladies of Team Mesquite Starlights do not disappoint.
Team Mesquite is a Special Olympics cheer squad made of Mesquite ISD students, both past and present.
The girls range in age from 8 to 33.
"I like being a cheerleader because I like tumbling and cheering," 16-year-old Ariauna Dupree told WFAA.
Her grandmother, Sharon Dupree, smiling ear to ear, said it's a blessing everyone is given an opportunity to participate.
"I don't care whatever the situation, whatever it is with the disability, they are human!" she said of the young ladies on the team.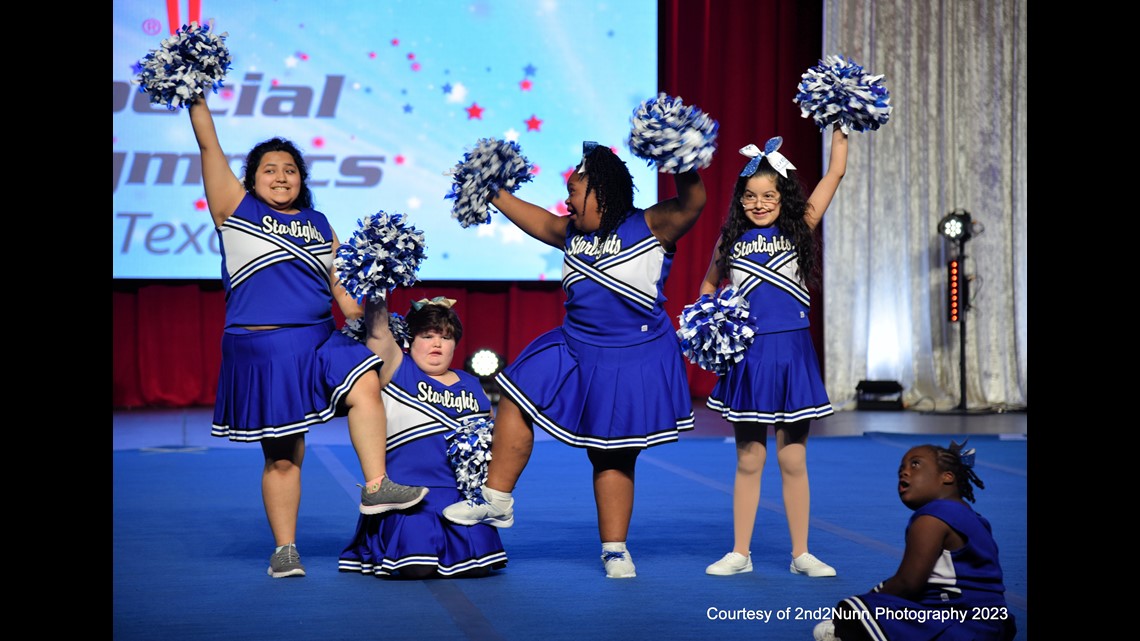 "There's a lot of things that they go through," mom Stephanie Cziak added.
Her 19-year-old daughter, Lindsay, is on the team.
"There's a lot of everyday challenges, and you just feel proud that they get out there and they give it their best."
Turns out the Starlights' 'best' is pretty good.
The ladies of Mesquite just took home second place at this year's Special Olympics of Texas cheer competition.
"It don't matter who win," Ariauna Dupree said.
The girls sure do have fun, their smiles are clear as day each time they pick up their pompoms.
"It's such a blessing, it is!" Ariauna's grandma exclaimed.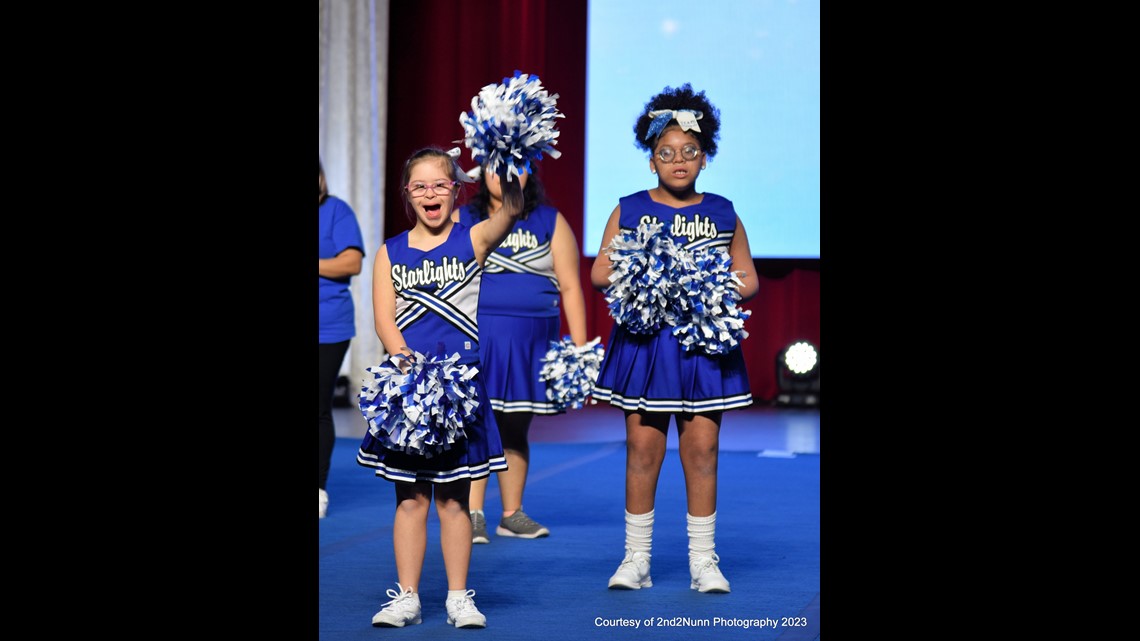 Elaine Schor is the team coach, and clearly the girls' hero.
She's the teacher, but believes we can all learn something about spirit from her students.
"They don't have a mean bone in their body," Schor told WFAA.
"They just come in and they're ready to give love to everyone and anyone who needs it. And I just wish people would be more like that. More like them."