DALLAS — One of the most famous Chicago-based restaurants has grown its presence in North Texas.
Portillo's, the fast-casual restaurant concept known for its menu of unrivaled Chicago street food, announced Thursday it will be opening two more locations in the Dallas-Fort Worth metroplex. One location will be in Arlington, and the other will be located in Allen.
The Allen restaurant will be located just south of Allen Premium Outlets. The Arlington restaurant will be located just off of Interstate 20 and South Cooper Street.
"They say everything is bigger in Texas, including the number of Portillo's restaurants! We are bun-believably excited to announce that Portillo's will be opening new locations in Allen, TX and Arlington, TX this year," the restaurant posted to Facebook.
The Facebook post included links to sign up to be invited for a "sneak peek meal" prior to the locations' official opening.
"Texas is an amazing market, and I can't wait for our fans there to see this showstopper of a restaurant," Osanloo said in March 2022. "We've had fans asking us to bring a brick-and-mortar restaurant there for years. We're investing in the right people and the right real estate to make this restaurant a home run for them."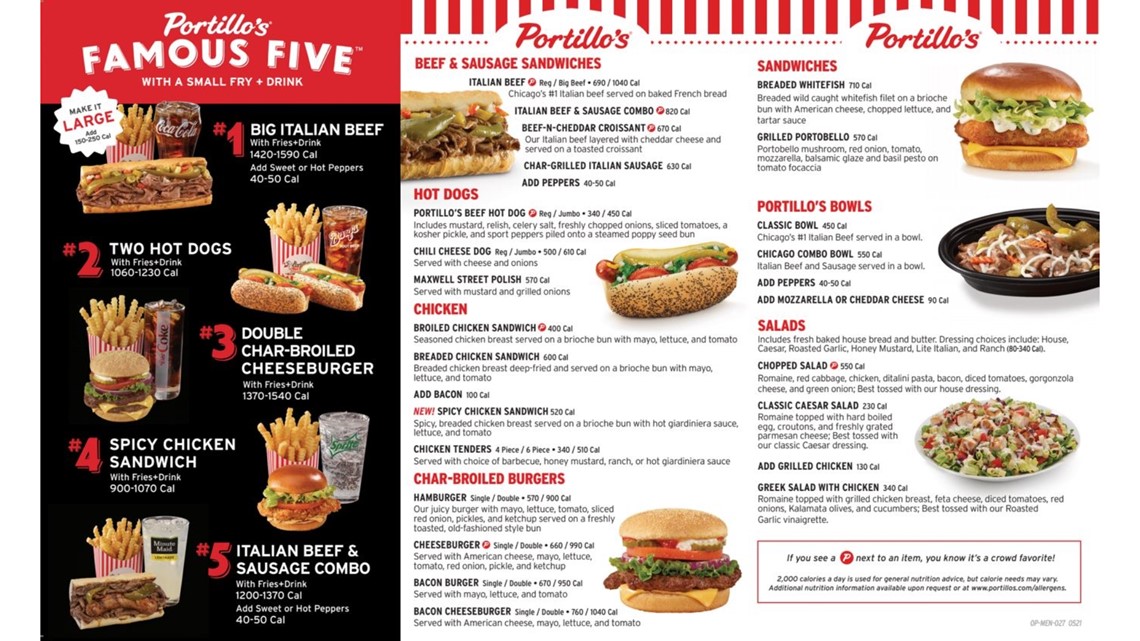 In October 2021, Osanloo gave interviews to both Forbes and the Chicago Tribune, saying his company would be opening a restaurant "in a town near Frisco next year."
The desire to bring this Chicago-based restaurant has been around for quite a while. There is a public group on Facebook called "Portillo's wanted in DFW" that was created in January 2009, and as of February 2023, it had more than 3,900 members. That is more than triple what it had less than one year ago (1,200 members).
Portillo's opened its first restaurant in Illinois in 1963. The company currently has more than 70 restaurants in 10 states.
Portillo's said guests are invited to sign up for Portillo's Birthday Club to be in the know on the restaurant's latest events.