CLEVELAND — The chicken wars have ascended to cultural relevance as fast-food chains battle for bragging rights for the best fried chicken.
Popeye's made headlines in August when it added a sandwich to its menu. That ignited debates on whether the new sandwich is better than the ever-popular Chick-fil-a. Meanwhile, Raising Cane's has expanded its reach across Northeast Ohio with the opening of its newest location in Lakewood.
But there's a new chicken brand setting up shop in Cleveland's Central neighborhood, and it's ready to rival the big brand chains.
The Crispy Chick will open its doors Oct. 2 at 5618 Woodland Ave.
Owner Senayt Fekadu said she wanted to open up shop in an inner-city neighborhood with need, where the likes of Chick-fil-a aren't present.
"It's a place where people can feel safe, and it's unlike anything in the neighborhood," Fekadu said. "My goal is to empower community residents, and show them that we can improve the reputation of the neighborhood."
Fekadu, a 20-year Cleveland resident, is no stranger to the restaurant business. She grew up in Eritrea in Africa, but moved to Cleveland with a finance background. Once she decided to pursue her passion in the restaurant industry, she became a Little Caesars franchisee for more than 10 years.
Now, Fekadu has sold her pizza shops to begin her own business venture. She's spent the last year and a half making The Crispy Chicken exactly what she envisions: a bright, welcoming building where customers will find fresh, never frozen fried chicken.
Chicken tenders are the menu's anchor. They're served in baskets, or on a sandwich, alongside piles of crinkle-cut fries, garlic bread, coleslaw and a handful of dipping sauces. Milkshakes, lemonade and tea are among the options for washing it all down.
Fekadu works with local vendors to serve chicken free from additives. She's also tested and tried numerous recipes to nail her flavors.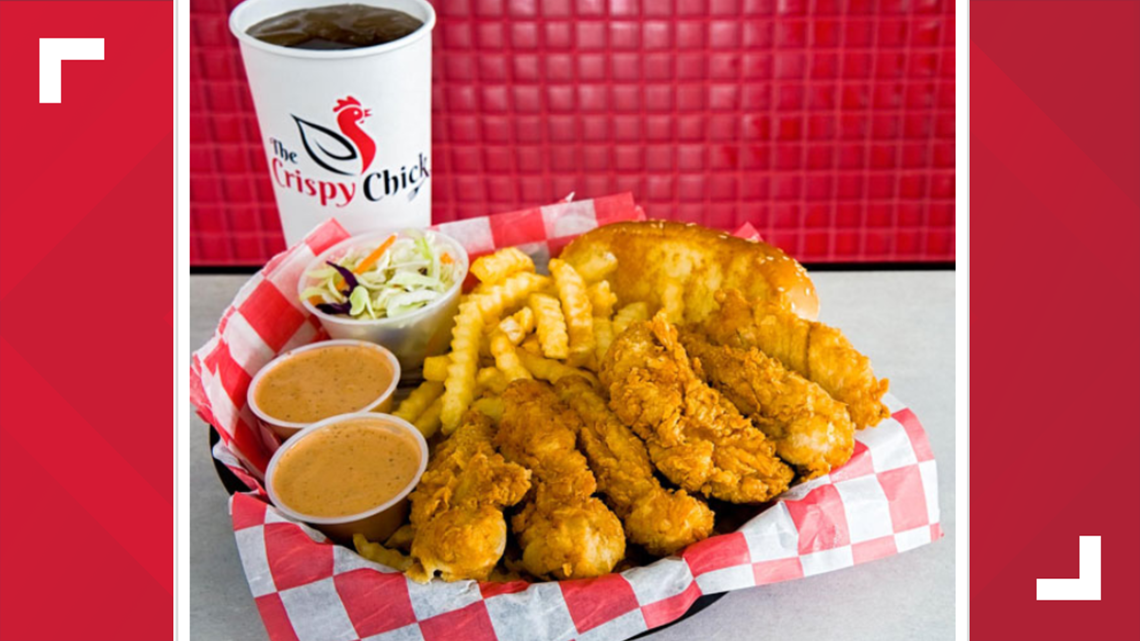 Despite her dedication to create the perfect bite of chicken, Fekadu says support hasn't been unanimous. Friends and colleagues cautioned her on opening shop in the inner-city, suggesting she consider the suburbs.
"I did not have full support from those close to me, but I knew that I had to stay true to my core values. My goal was to create a safe space, provide jobs, and serve quality food in a neighborhood that does not have anything of the sort," Fekadu said.
Click here to learn more about The Crispy Chick.