Bobby Niefer's game room was never supposed to be this crazy.
"This all started because I wanted to redo my home theater. It was never meant or planned to be this over-the-top," Niefer says.
Now there's a dragon, an 8-foot-tall cave troll and 11 pinball machines. That's what happens when you have an idea and time.
If you're of a certain age, you may remember asking mom or dad for a handful of quarters to hit the local arcade. Few things were as intoxicating as the cacophonous din of bleeps, bloops and dings.
Niefer is among a group of enthusiasts who have been busy resurrecting the traditional arcade that resided in local strip malls and garages in the '70s and '80s.
And Niefer's home arcade is legit.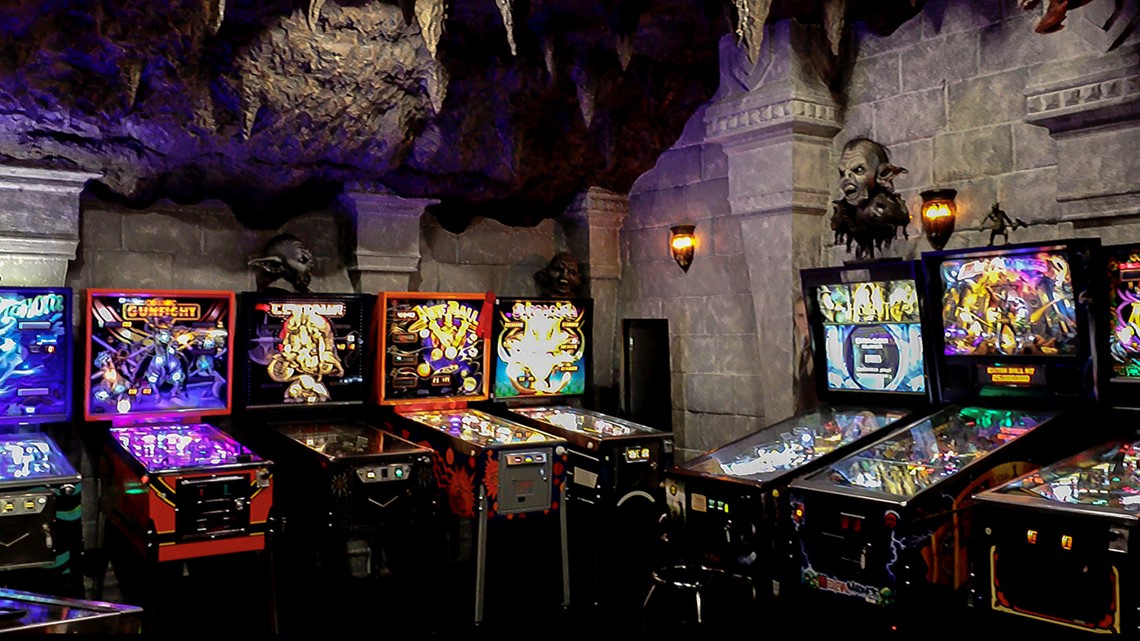 Over the last three years, he created a game room that looks and feels like it was forged in the fires of Mount Doom itself.
Take one step into the space and the familiar sheet rook and tile of his Watauga house fades away. Instantly, you're transported into the deepest part of the Mines of Moria, a key setting in J.R.R. Tolkien's "Lord of the Rings" saga.
Realistic stalactites hang from the roof of the cave adding both acoustic dampening and a sense of danger. Fake flame torches line the walls and throw flickering, unstable light on the faux-painted stone walls and the hulking cave troll that guards the entrance.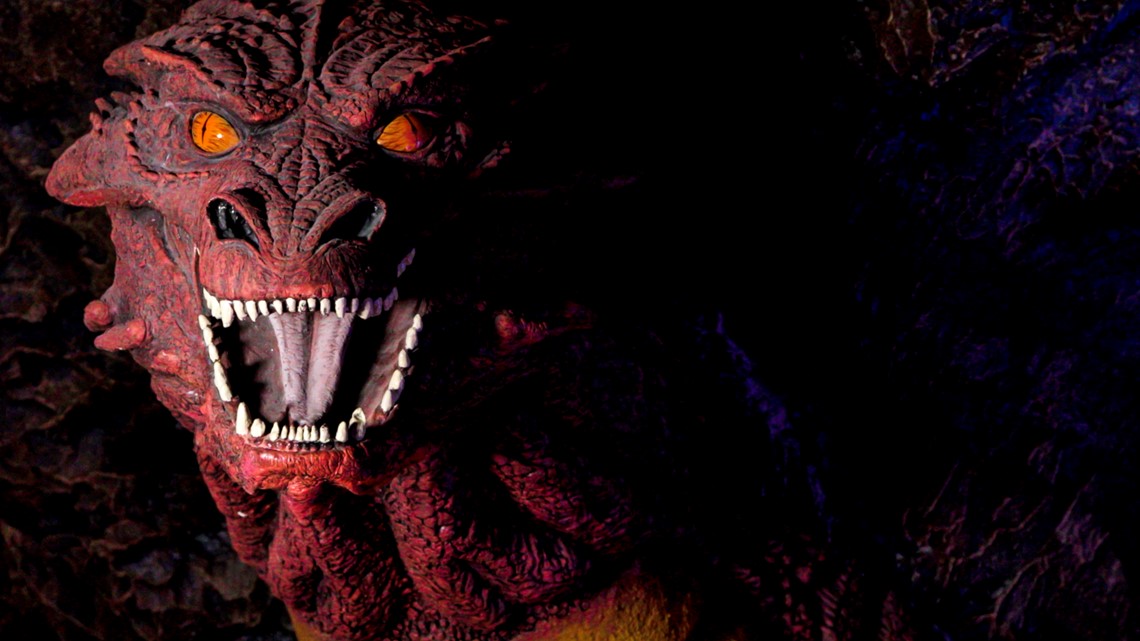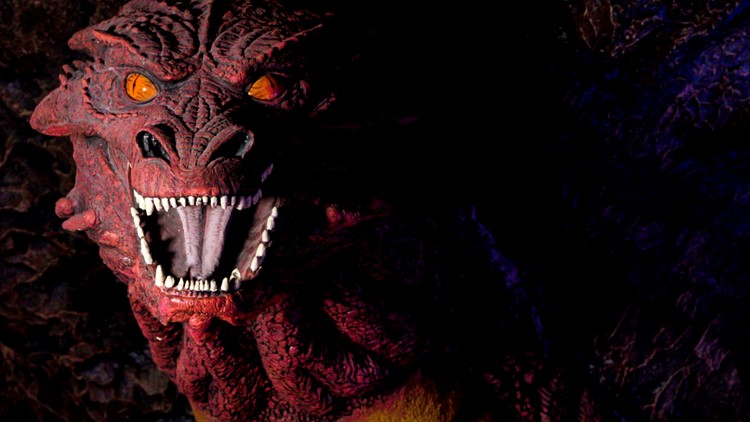 In the far corner, the fearsome, gold-loving dragon Smaug eyes your every move with an unsettling gaze. You almost expect to hear actor Benedict Cumberbatch's voice question your presence if you stop moving too long.
Both the troll and the dragon are well done. The detail in Smaug's eyes is particularly nice.
The whole room feels like it might be some kind of set for a movie or TV show, but it's not. Instead, it's more personal than that. It's an environment that encourages you to get lost in the games it holds.
Local artist and art teacher helps to bring J.R.R. Tolkien's creatures to life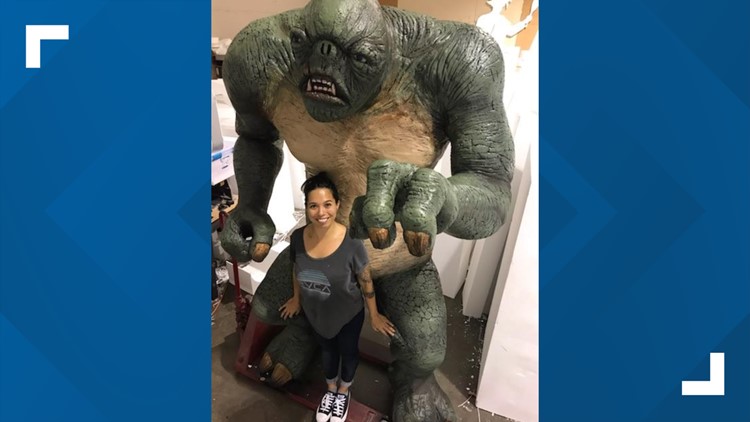 Fans of Peter Jackson's LOTR movies will recognize other creatures in Niefer's game room. Four fully-realized orc heads are placed along the walls. Expertly crafted with eyes and teeth locked in an angry snarl.
"Gotta have an orc army if you're gonna have Lord of the Rings," Niefer says
He commissioned a New York artist to create the heads from scratch and they certainly add to the ambiance of the room.
Like any mine, the deeper you dig, the more you can find. Niefer's creation isn't just a game room, it also functions as a high-end media room complete with a 204-inch screen, HD projector and audiophile-quality sound.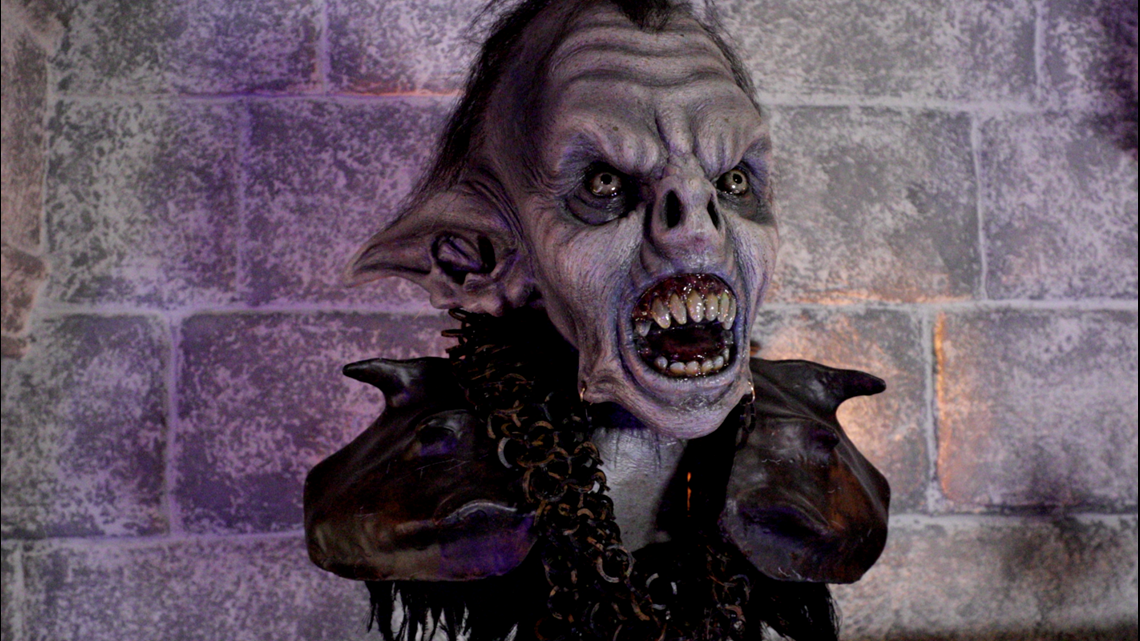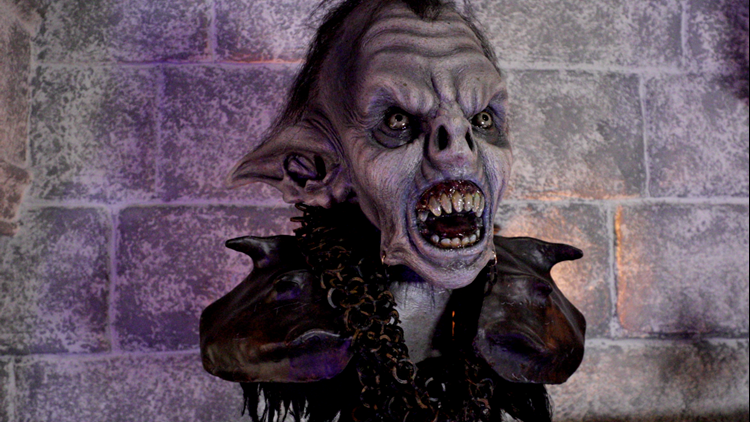 Brave souls who make it past Tolkien's nightmares are rewarded with a very un-Tolkienian treasure. No fewer than 11 pinball machines of all vintages, including "The Hobbit" (obviously) ring the perimeter of the mine, er, game room.
And, if we're being honest, pinball machines are what this room is all about.
Niefer currently has 26 new, rare and restored pinball machines of all vintages in his home.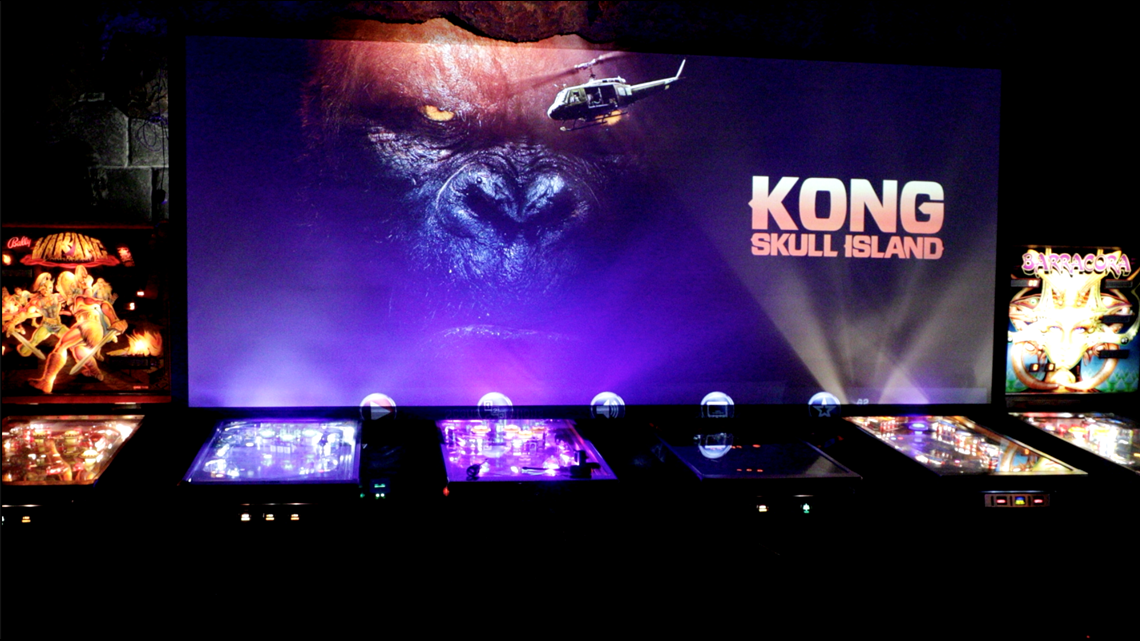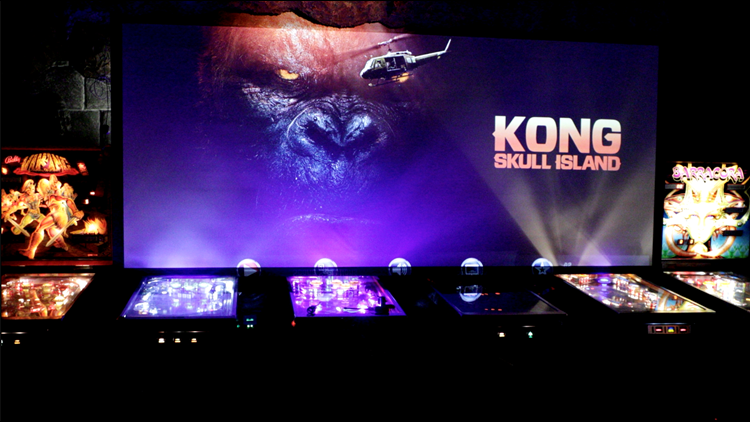 Like most collectors, he enjoys the hunt.
"You always bring home something. Even if it's something you didn't necessarily go for originally. It finds its way home," he says.
Guests to Niefer's house should be on the lookout for a sequel. He is currently enclosing his back patio to make room for more pinball machines.
Do you, or someone you know, live in a place that makes people say "wow?" Contact Nick Blackhall at nblackhall@wfaa.com.