DALLAS — Her life was the kind of life everyone would envy. And when Jennifer Snowden looks back on it, she envies it herself.
"This was me hiking in Maui," she said looking at an old picture on her Facebook page.
"Oh, that was on the North Shore," she said smiling at another photo. "Look at this gigantic sea turtle. It's as big as me!"
The smile masks deep pain.
Minutes before, Snowden was wincing and writhing on her couch.
"They come out of nowhere, just sharp pains," she said. "I'm sorry. I just need a minute."
She choked back tears thinking about how different life is after a medical procedure in March.
"It's almost like I'm mourning who I used to be because I may never be able to do any of that again," she said, looking at photos.
Snowden battled cervical cancer about a decade ago. But when precancerous cells came back at the beginning of 2019, her doctors recommended a hysterectomy.

During discussions before her surgery, she says her doctors asked if she ever experienced trouble with her bladder.
"You know, maybe once or twice," she said she told them. "It's a little embarrassing. It's not fun to talk about peeing on yourself."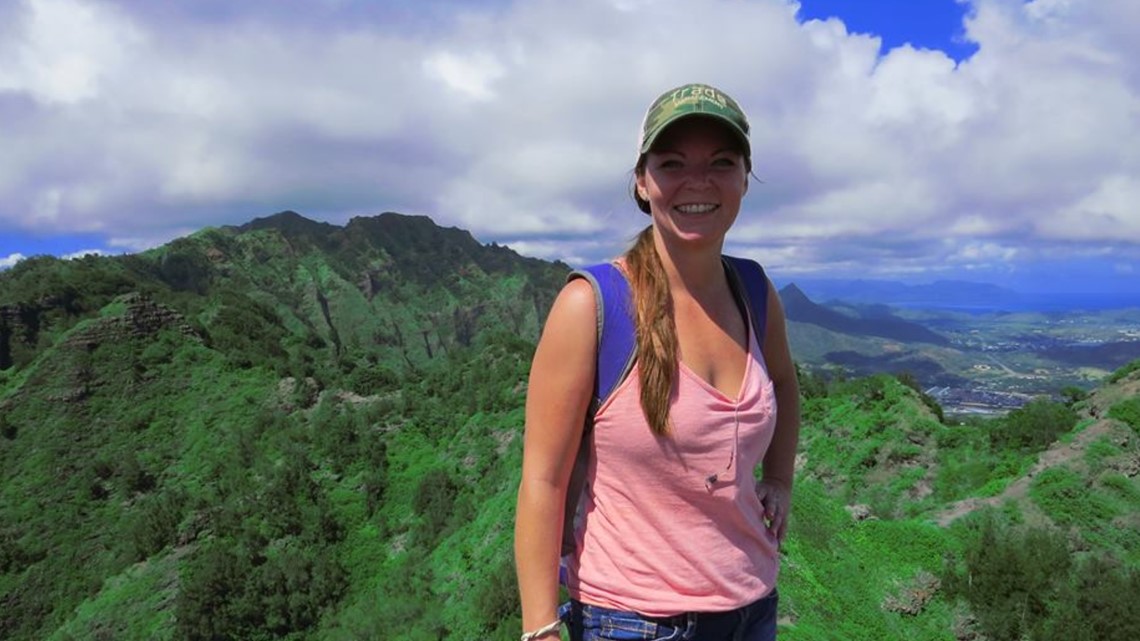 Snowden said her doctors suggested a mesh sling called an Abbrevo, manufactured by Ethicon, a subsidiary of Johnson & Johnson.
They are known as slings and are made of mesh. They are implanted in a woman's pelvis to support her urethra.
Snowden said her doctors promised no complications.
"And I woke up from surgery screaming," she said. "I knew something was severely wrong."
Her pain was immediate and unending.
"Severe stabbing, deep aching," she said.
Regina Holcomb has felt the pain, too.
"My kids were scared I had cancer and was dying right in front of them," Holcomb said.
Immediately following surgery for a mesh sling in 2010, Holcomb's life dramatically changed.
"I lost my job, I lost my insurance and I couldn't go to a doctor because I had no money," she said.
Two years after Holcomb's surgery, the state of Texas began investigating pelvic mesh because complaints of debilitating side effects and multi-million-dollar lawsuits were piling up.
Yet during that Texas attorney general's office investigation, which developed into a multi-state investigation, surgeries continued - including Snowden's.
That case was open for seven years until it was settled in October 2019.
The Texas attorney general said the investigation found Johnson & Johnson knew its mesh could cause potentially severe side effects like chronic pain and increased incontinence, but didn't warn patients or doctors.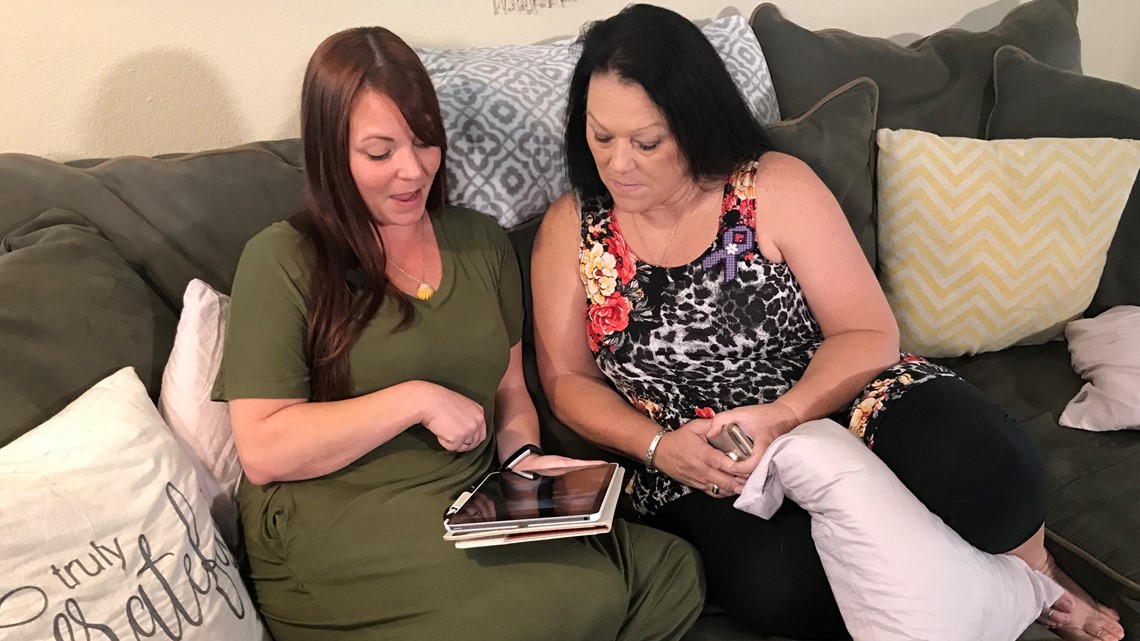 Johnson & Johnson settled with Texas over what the state says were "deceptive trade practices," but the settlement is not to be taken as "an admission or concession of any violation of law, rule, or regulation," court documents say.
Victims like Snowden and Holcomb will get nothing.
"It's not going to do much for them," said Ben Martin, one of Snowden's attorneys.
WFAA asked requested an interview with Texas Attorney General Ken Paxton about the settlement and why victims get no compensation, but his office said he was unavailable.
The settlement requires Johnson & Johnson to change the way it promotes mesh, but mesh is still on the market.
"Women need to understand that just because the device is out there doesn't mean that the FDA thinks it's safe," said Laura Baughman, who is also representing Snowden in a lawsuit filed against Ethicon and Johnson & Johnson.
Snowden says she is suing because she believes no one is holding manufacturers accountable.
"I ultimately want mesh to be off the market," she said.
Snowden had the mesh removed in delicate a follow-up surgery which she paid for out of pocket.
The pain persists because doctors believe the mesh caused permanent nerve damage.
At just 35 years old, Snowden feels like her best days are behind her.
"I look back on my pictures of my life before and I cry a lot," she said, "because I know that that's not who I'll ever be able to be again because of what this mesh did to my life and my body."
WFAA Originals: