NORTH RICHLAND HILLS, Texas — A young woman in North Richland Hills, born visually impaired, just might see her purpose in life more clearly than anybody else. Just ask the dozens she's helped. And while you're at it, also ask her dad.
Laurel Wheeler, 28, will take slight offense if you think she is inspirational just because she is legally blind. She was born with a rare condition: she only has one eye, and that eye has extremely limited vision.
"That's not inspiring," she said with a laugh. "What's inspiring is helping other people you know, making a difference for people!"
So, let's tell you just how much she is making a difference for other people.
She works at the University of Oklahoma as a disability advocate, helping others get the technology and access they need to succeed at the university. And, since she is also fluent in five languages so far (English, French, Spanish, Russian, and Arabic), the Braille keyboard on her laptop computer brings her troubling stories from the other side of the world.
"Not much opportunity, lots of struggle, not really equal access," she said of the visually impaired people she began to develop relationships with in other countries. "I started thinking to myself a couple years ago, 'Man, I have the ability to do something about this.'"
So, she founded the Laurel Wheeler Foundation where she raises money for canes and iPhones and Braille-equipped computers, and then travels to places like Moscow and Armenia to hand her friends the gift of independence — free of charge.
"I want my life to be used to impact as many other lives as possible," she said. "Knowing that you've made a tangible impact on the trajectory of someone's someone's life, I don't know what greater reward there could possibly be."
Which leads us to her dad, Larry Wheeler, and the impact she chose to have on his life.
"She's always had kind of an overcoming spirit," he said.
Larry Wheeler, after a series of medical issues, was in kidney failure.
"And I wasn't very interested at the time in Laurel or my son John even being tested for a kidney because I just didn't want to do anything that in any way would ever jeopardize their life," he said.
But then Laurel, the daughter with the overcoming spirit and penchant for fearless bravery, had her own plan already in the works.
"I don't let fear determine what I do with myself," she told me. "I told Dad, 'You don't get to tell me whether or not I get tested.' That's not up for debate. I'm doing it and I don't care if you want me to. We'll argue about it if I'm a match."
"My kidney inside of my Dad is working like gangbusters. It's epic," Laurel said still under the slight influence of anesthesia in a video recorded shortly after the procedure. "I saved Dad. I saved Dad."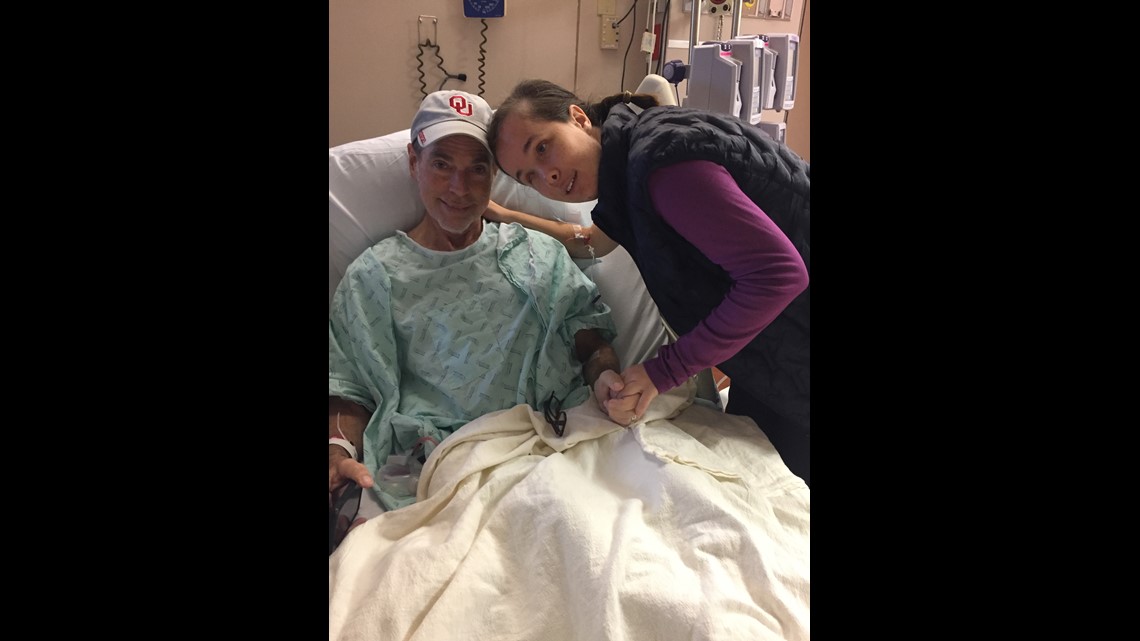 "I can believe that she wanted her father to have as normal a possible life as he could possibly have," said Baylor Scott & White transplant surgeon Dr. Gregory McKenna, commenting on Laurel's willingness to overlook her own challenges to make sure her father would survive.
"When someone donates a kidney to someone else they are truly giving them both a longer life but a better life in every sense of the word," McKenna said.
"I will do whatever it takes to protect and defend other people and to save other people's lives and to better other people's lives," Laurel said. "And I've already decided that a long time ago, so what is there to decide."
"There will never be a gift given to me by a person that could be any greater than that gift," Larry said. "The greatest gift that I could ever be given was given to me by Laurel. And I'm just so thankful for her."
"I'm inspired by him right back. So it goes both ways," Laurel answered. "I mean he's the example of the person I want to be. Half because he's the best Dad ever and half because he's literally the greatest person I will ever know," she said.
"I'm just being real, you know!"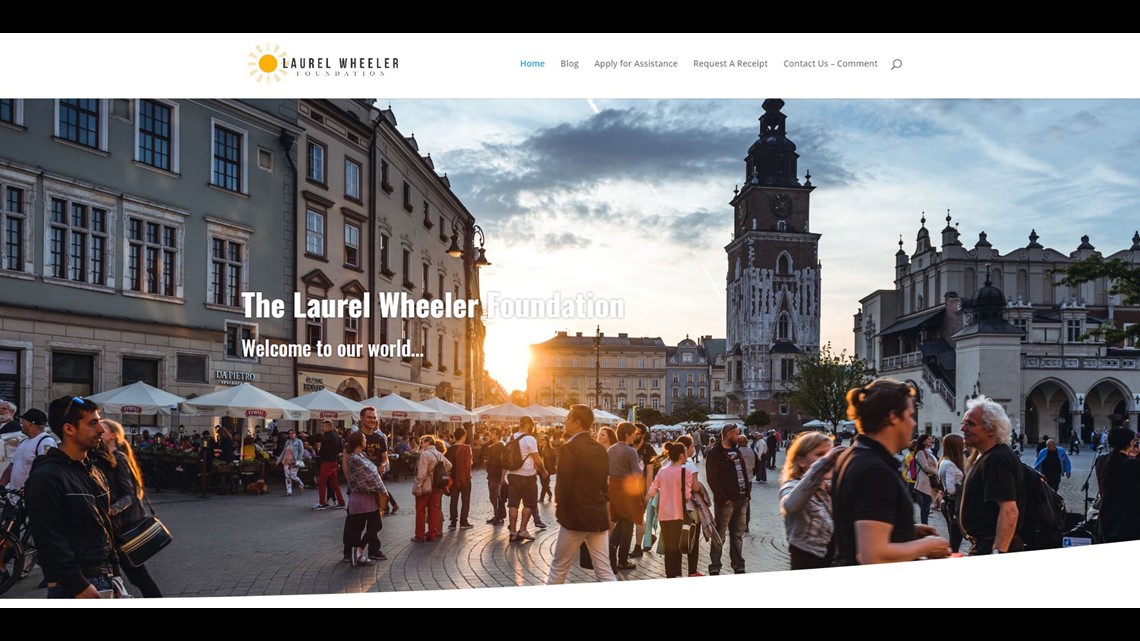 This week Laurel, who is studying to add Finnish to her collection of language fluencies, is traveling to Finland to gift technology and other assistive devices to visually impaired people in that country. So, go ahead and be inspired by a woman from North Richland Hills, born blind, but clearly seeing her role in the world to help other people.
"I really want to try to save as many people's lives as I can," she said.
"We did the transplant on November 19th. I feel good. I'm ready to conquer the world," she said.
And saving one life at a time, she's well on her way to doing just that.
More WFAA Originals: