DALLAS — Editor's note: This story originally aired and was published on Nov. 12, 2019. It re-aired on Oct. 27, 2020.
J Mack Slaughter strums his guitar as he walks into the patient rooms at Children's Medical Center Dallas.
He sings, "Hello! How's it going?"
And within seconds, he eases into a song tailored for his audience.
He sings Tom Petty to a 13-year-old girl named Brenda and Queen with an 11-year-old boy named Humberto.
And for newborn Charlie and his preschool-aged sister Kate, it is the viral tune "Baby Shark."
Kate gets a chance to strum his guitar, he teaches Brenda a few chords on a ukulele and encourages Humberto to beat on a drum.
They are captivated by the music and intrigued by the lessons. Slaughter vividly remembers that he was, too, at their age.
As early as 3, Slaughter was on stage with his family, singing at Mayfest and other events in Fort Worth.
"We were like The Partridge Family," he says.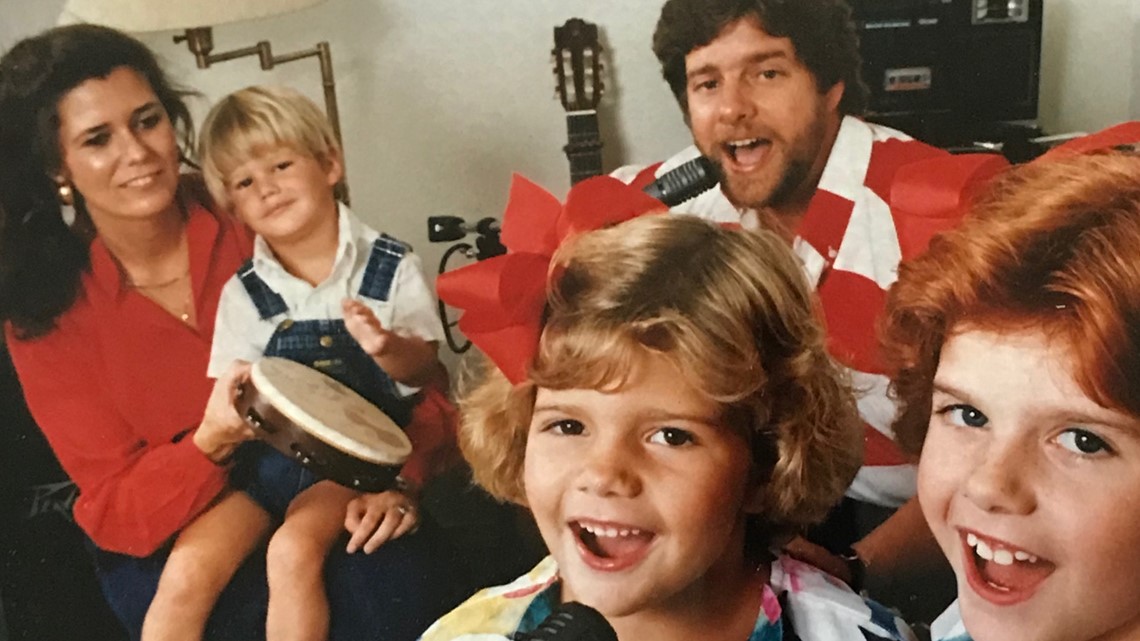 "I'd sing Elvis and Jerry Lee Lewis when I was like 3 or 4 years old," he says. "That's how my life began."
When legendary Dallas radio show host Kidd Kraddick decided to form a boy band, a teenage Slaughter auditioned and won a spot in the group.
It was called "Sons of Harmony."
"It was going to just be a bit on Kidd's show – kind of a joke," Slaughter says. "But we were good!"
They toured with Destiny's Child and opened for Bon Jovi and Jessica Simpson.
"I just kept riding the wave out to L.A.," Slaughter says.
He started acting – appearing in television shows and in a movie.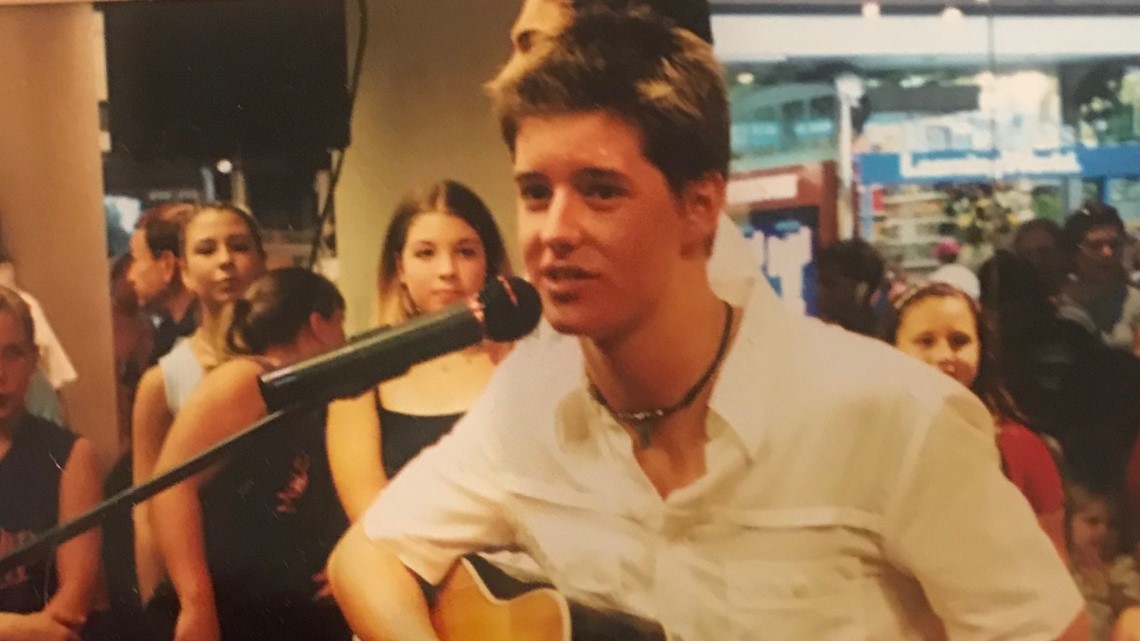 And, just when Slaughter attained everything he had ever wanted, he realized it wasn't what he wanted.
"For my whole life, I dreamed of myself being a performer. When you have that vision and you're always working toward it as like the peak of a mountain, and then you decide you don't want to go up that mountain anymore, it's a really empty feeling," he says.
He didn't plan to become a doctor, but it was "another peak" for him to climb.
Slaughter is a Texas Health Resources emergency room physician, but he is often at Children's Medical Center Dallas as a musician.
He founded a nonprofit organization called Music Meets Medicine which sends volunteers to visit young patients at local hospitals. Kids get to hear music and get a few lessons.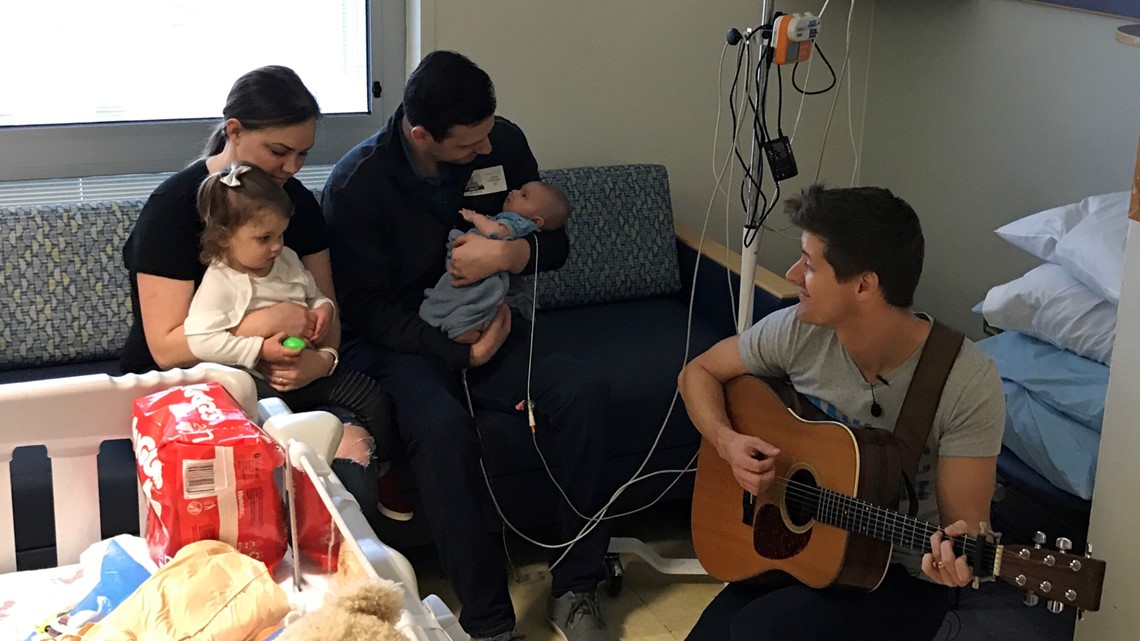 And if Slaughter's guitar is on, his white coat isn't.
"I never talk about the fact that I'm a doc," he says of his Music Meets Medicine visits. "I don't want any part of this escapism to bring them down to the reality of this situation."
He knows music heals, both the patients and the doctor.
The music is the counterpoint to the "pain and suffering I see in the emergency room," he says.
Teenage J Mack wouldn't recognize the man Slaughter has become.
"They'd be so confused with each other!" he says, shaking his head. "They're two different dudes!"
Slaughter says he's fortunate to have the opportunities to be part of a band and then go on to become a doctor in the same lifetime.
"There were big parts of me that were like, 'I can't do that.' Or, 'You're not smart enough for that.' 'You're not talented enough to perform in front of 20,000 people,'" he says.
"But I'm so glad the other part of me didn't listen and just went for it, because it's been really fun. It's been a fun ride."
WFAA Originals: