DALLAS — A man sentenced to 65 years in prison, after a series of burglaries in the Uptown neighborhood of Dallas, will instead be an invited guest at Monday's college football national championship game.
And now, as a motivational speaker and a best-selling author, he'd like to tell you the same redemption story that is fueling the Clemson Tigers.
"I was a bad guy, a scumbag," Damon West told me as we drove through the neighborhoods he used to prey on more than a decade ago.
"The evidence of my guilt was overwhelming."
He went from a star quarterback at the University of North Texas in Denton to a meth addict to the leader of a ring of thieves who stole more than $1 million of other people's stuff from Uptown-area apartments to feed their drug habits.
We first met him in a Dallas County Jail interview in 2009 right before he was sentenced to 65 years in prison.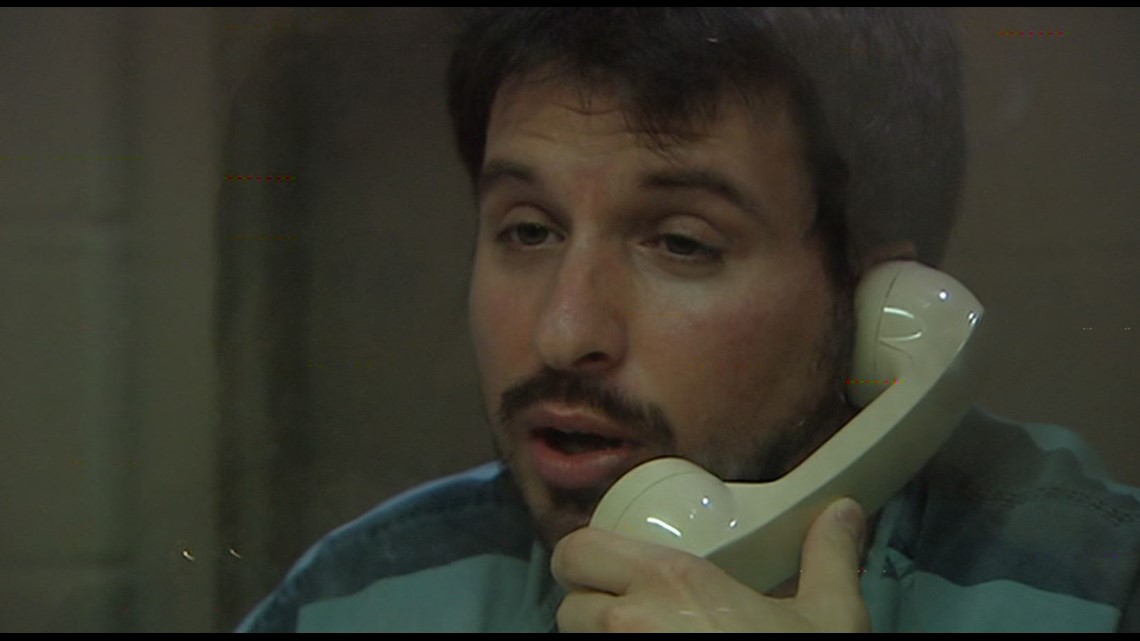 "Obviously I hurt a lot of people," he told me in our most recent interview, "or I wouldn't have been sent to prison. And I deserved to go to prison," he said. "My rock bottom was being sentenced to life that day. That was when it hit me that something's got to change and that something is you, Damon."
In his autobiography "The Change Agent" and in a book he co-authored with John Gordon called "The Coffee Bean," he tells the story of an inmate he met in those first months in the Dallas County jail. The inmate told him that prison can be like being thrown into a pot of boiling water. Was he, as an inmate who'd never been to prison before, going to become like a carrot — and turn weak and soft — in that water? Or would he be like an egg and become a hardened criminal, who walls himself off from the rest of the world?
Or maybe he should be like a coffee bean because a coffee bean doesn't change. It changes the water around it instead.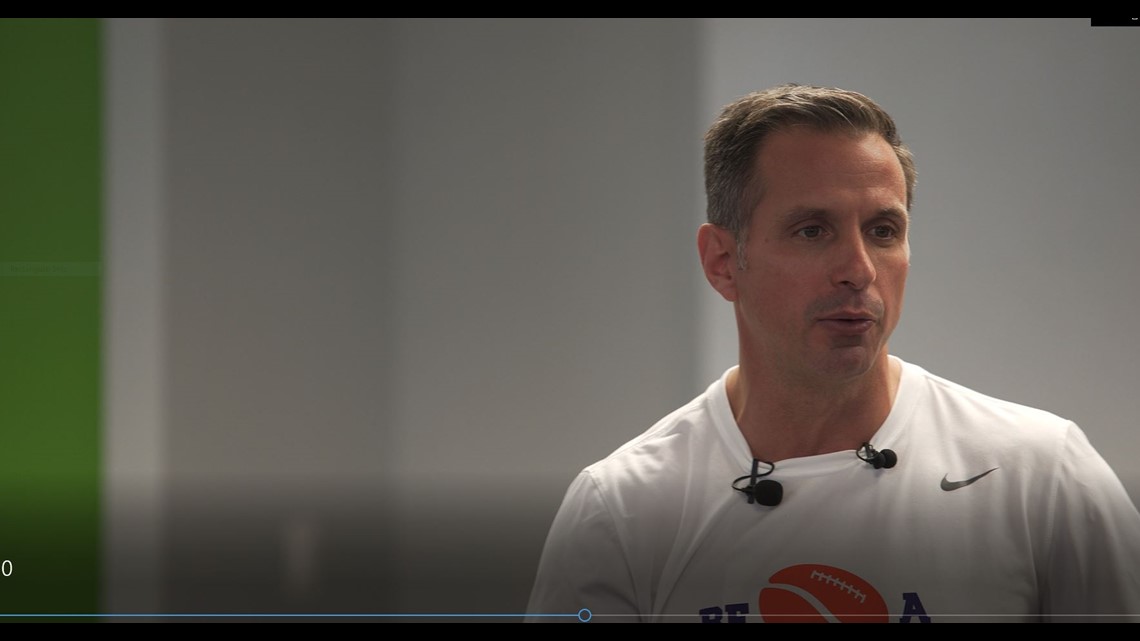 "This is like the place where I was reborn," he said standing in front of the Dallas County jail where that fellow inmate first shared that coffee bean story. "I mean really if you think about it, if rock bottom was the day I got sentenced to life in prison, the rest of my life began in that cell up there. "
So, in prison, he got help for his addictions and became a model inmate. He made parole in seven years. He has since even received a master's degree in criminal justice, graduating in the same class as a Dallas police officer who remembers West's crimes.
"What he's done with his life is impressive. It really is," said officer Richard Santiesteban. "You can really see the rehabilitation in him. I'm really proud of him."
And these days, Damon West is one very busy coffee bean kind of guy.
He is in demand as a motivational speaker, traveling the country to tell his story to corporations, to college athletic programs and to prison inmates, including at the Stiles Unit in Beaumont where he spent most of his incarceration.
West will soon also start serving as an adjunct professor teaching criminal justice at the University of Houston.
Last year, starting with a visit to Texas Department of Criminal Justice inmates in El Paso, he began an effort that will take him and his coffee bean story to every TDCJ facility in Texas.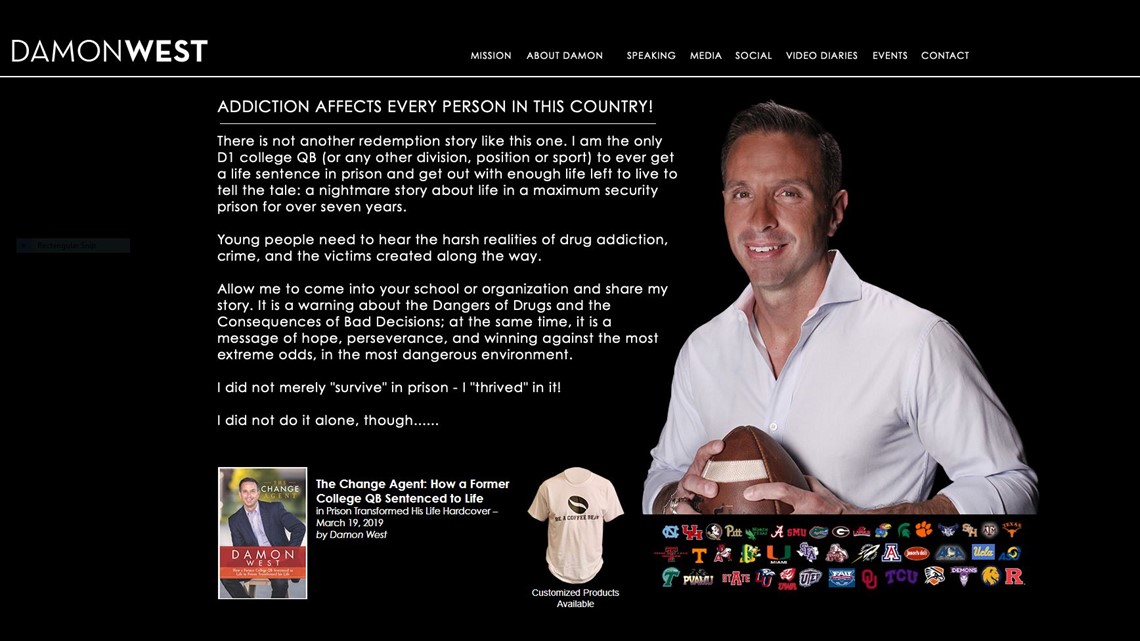 "God's gonna knock you down one day and when you get back up and dust yourself off, you got a choice to make," he said to a corporate audience at a recent speaking engagement. "Nobody can tell you what you can and cannot do in life. You hear me. The only person who can hold you back is you."
"You put a smile on everywhere you go, you will change the energy in every room you go into. The inmates took notice. The guards took notice. The prison changed around me and became a pot of coffee."
And his experience as a college athlete has helped open other doors too. He can now count Dabo Swinney, the head coach of the Clemson Tigers football team, as a close personal friend. West's coffee bean story is being used as motivation for the defending national champions. And the slogan "be a coffee bean" is on t-shirts printed by the team and worn by the players.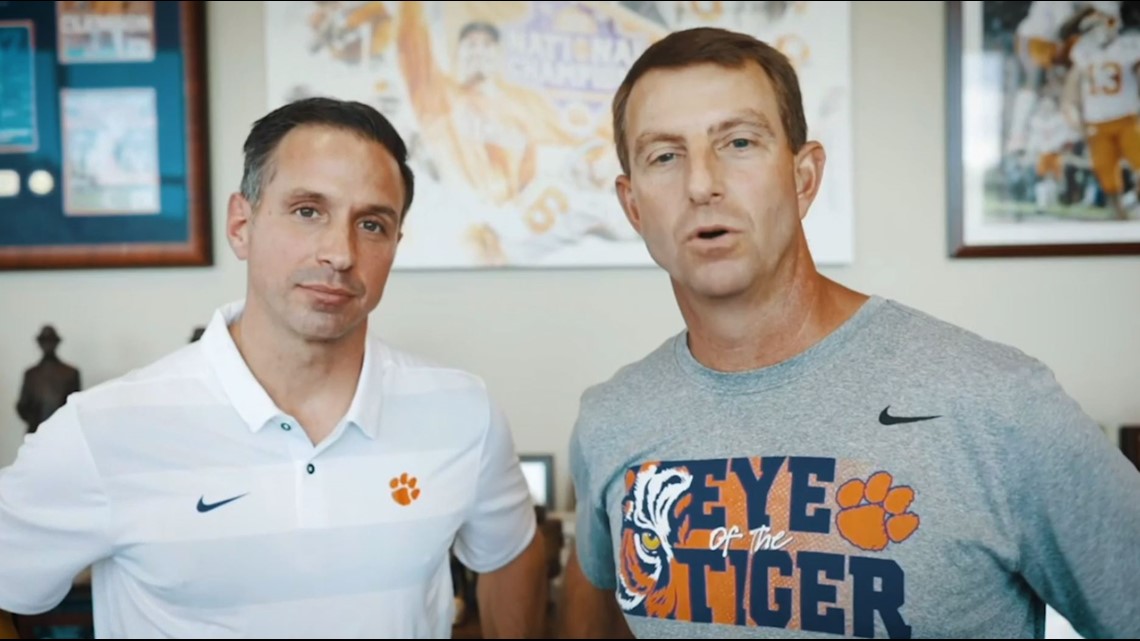 "This is my friend Damon West from Texas," Swinney said in a video testimonial standing side by side with West. "One of the most powerful messages that anybody can hear, not just a football team, anybody," Swinney said. "Because it's a message of consequences, a message of hope, of accountability, of servant leadership."
Even Isaiah Simmons, the top college linebacker in the country, has channeled West's coffee bean advice at media press conferences, mentioning West and John Gordon by name.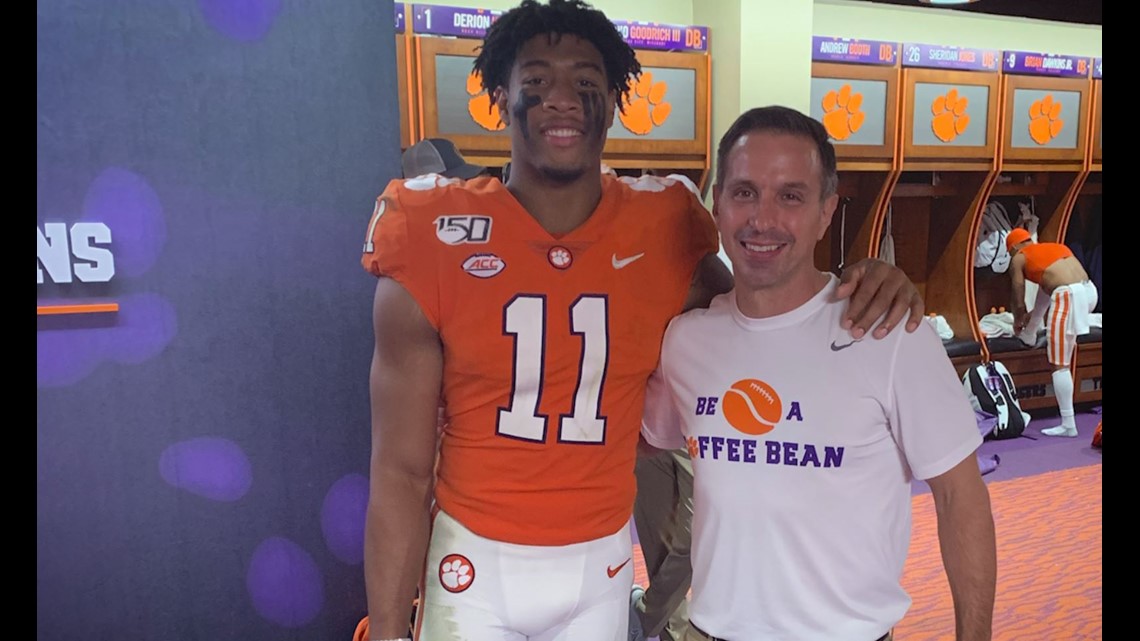 "I pulled him [Swinney] aside and said, 'Man, that's amazing,'" West said. "He said, 'Man that's the impact you've had on this team.' He said [they] talk about the coffee bean all the time."
Former Clemson and now Houston Texans quarterback Deshaun Watson also shared the same coffee bean advice at a recent news conference.
West knows his debt will likely never be fully paid. But on a day last month as I drove with him through Dallas, past the properties he used to break into, he received a phone call. An officer at the Dallas County jail wanted to find out how he had paid off his court-ordered $10,000 fine.
It was true. He'd paid it in full. And the officer on the other end of the line was so shocked by what she said rarely happens from someone with his original sentence, that she decided to buy a copy of his book too.
"It's nice to pleasantly surprise people sometimes," he said.
"Four years ago I was inside of a prison. Today I'm able to go out and be a positive force for change. I'm able to go out and be part of the solution instead of part of the problem. I don't know what tomorrow is going to bring. But I know that today, as long as I'm sharing the story I get a chance to stay sober and be useful. And that's all I'm really looking at is one day at a time."
Redemption can be a very long road. So West, who also reminds people that he is on parole through the year 2073, says he will keep telling anyone who will listen to make peace with the trouble and turmoil bubbling around them in the pot of boiling water that life can be. And, instead, just make a little coffee along the way.
"My purpose and my place is to go out there and go tell that coffee bean story," he said. "And go out there and find more coffee beans."
More on WFAA: