I vividly recall holidays at grandma and grandpa's house near Beaumont.
We'd play touch football and pretend we were making commercials for hours in their huge yard. That's what kids did in an age before smart phones and tablets. The towering pecan trees stood guard. We had no inkling then that one of us would spend the better part of their adult life in a California prison.For several years, I didn't know my cousin, Tommy Winfrey, was in prison. It was a family secret. Since I found out, I've spent years wondering how the shy, sweet kid I recall could've ended up sentenced to life for murder.


Two-and-a-half weeks ago, I traveled to San Quentin State Prison to see Thomas for the first time in 30 years. San Quentin, home to California's death row and made famous in Johnny Cash songs, sits on San Francisco Bay. It's surrounded by some of the most expensive real estate in the country.
Our meeting was arranged through The Last Mile, a-first-of-its-kind program that teaches inmates coding, web design and entrepreneurial skills. Tommy's among the program's most promising graduates.
Thomas walked out in his prison blues. We made small talk because that's what you do when you're nervous. I joked about how he was still thin and slim unlike other members of the family, including myself.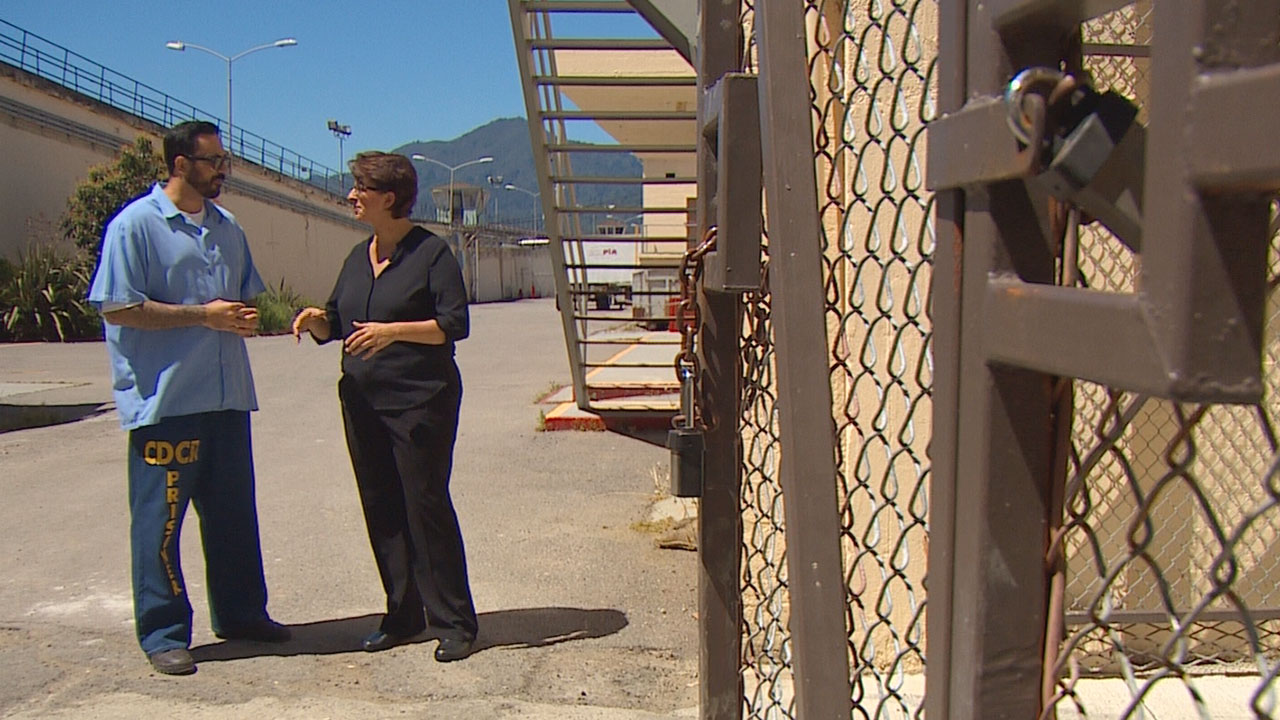 "I'm sorry you had to meet me here," he said as we stood there, unsure what to say.
Tommy has lost his Texas accent over the years.
He was excited because his parole had been approved under a landmark California law that gives a chance at early parole for those who committed their crimes under the age of 23. The law requires inmates to show extensive evidence they've been rehabilitated.
I cannot make any excuses for what Tommy did. Neither does he.
"I wronged society," he said. "I had no right to do what I did. I deserved to go to prison."
Thomas and I have something in common: Our fathers were alcoholics.
I got lucky. I found escape in journalism and became a crime reporter. My father found God and quit drinking years ago.
Thomas' dad worked as a heavy equipment operator like my dad. He was often unemployed. The family lived in the Beaumont area and moved to LA when he was about nine. Tommy and his three brothers found themselves living in the most drug and gang infested parts of the city.
Tommy saw friends killed in front of him. He got hooked on drugs and became a drug dealer. He got a gun to protect himself.
Tommy was 19 and high on meth the day he killed a man. He hadn't slept in days.
"I was going to settle a score with him," he said.
Thomas emptied his six-shot revolver when the man refused to pay his drug debt.
"I was angry at him," he said. "And not just at him, I was angry about life in general … When I pulled that trigger, it was a release valve and it all came flooding out on him that day."
His mom told him to turn himself in.
"I could see in her face that it really hurt her," she said. "She didn't teach me those values. Those were values I learned on the street."
He got a life sentence in 1997.
Tommy was a frightened teenager when he found himself in a maximum security prison. He saw someone stabbed the first day.
"The threat of violence, it's just palpable," he said. "I thought this was going to be the rest of my life, certainly."
A life sentence in a California prison really did mean life at the time.
He gravitated toward the older white inmates on the prison yard for protection. Tommy was angry and bitter. He continued using drugs. He blamed the victim for making him do it.
"I really felt the whole world was against me," he says.
Quitting drugs 14 years ago started Tommy's redemption. The prison was on lockdown on that day in 2003.
"I was hungry," he said. "I didn't have deodorant or any of the things I should have had."
He made a list of everything drugs cost him. There was not one good thing on that list. He quit that day.
Over time, as Tommy matured, he came to accept that he didn't have the right to take another's life. He went through a program that helps inmates convicted of violent crimes take responsibility. He apologized to the victim's family, although he's well aware that no words can make up for taking another person's life.
He later became a facilitator for the program.
Tommy also decided to make something of his life – even if it was going to be behind bars.
He wrote for the prison newspaper. He helped out with the prison university doing clerical work. He volunteered with an at-risk youth program trying to help teens make better decisions than he did.
Seven years ago, Tommy requested a transfer to San Quentin because of the rehabilitation programs offered at the prison. He earned three associates degrees and found a passion for painting and writing. He learned computer coding and web design through The Last Mile.
"You can actually create anything you can dream up," Tommy said.
Beverly Parenti, co-founder of The Last Mile, has watched him grow in the five years she's known him.
"He tapped into a place inside him that I don't believe he may have known existed before he started The Last Mile," Parenti said.
My aunt moved back to Texas many years ago. She's made many trips back over the years to see her son.
"She's shown me what unconditional love is," Tommy said. "She's really the only person that I know that I feel like has believed in me my whole life. She's like a rock. You can always depend on her."
I also met Tommy's fiancé, Eleña Horvitz, while we were there. I'd become reacquainted with my cousin through a Facebook page she created, called Tommy Winfrey Art. She also created an Etsy page to sell his art.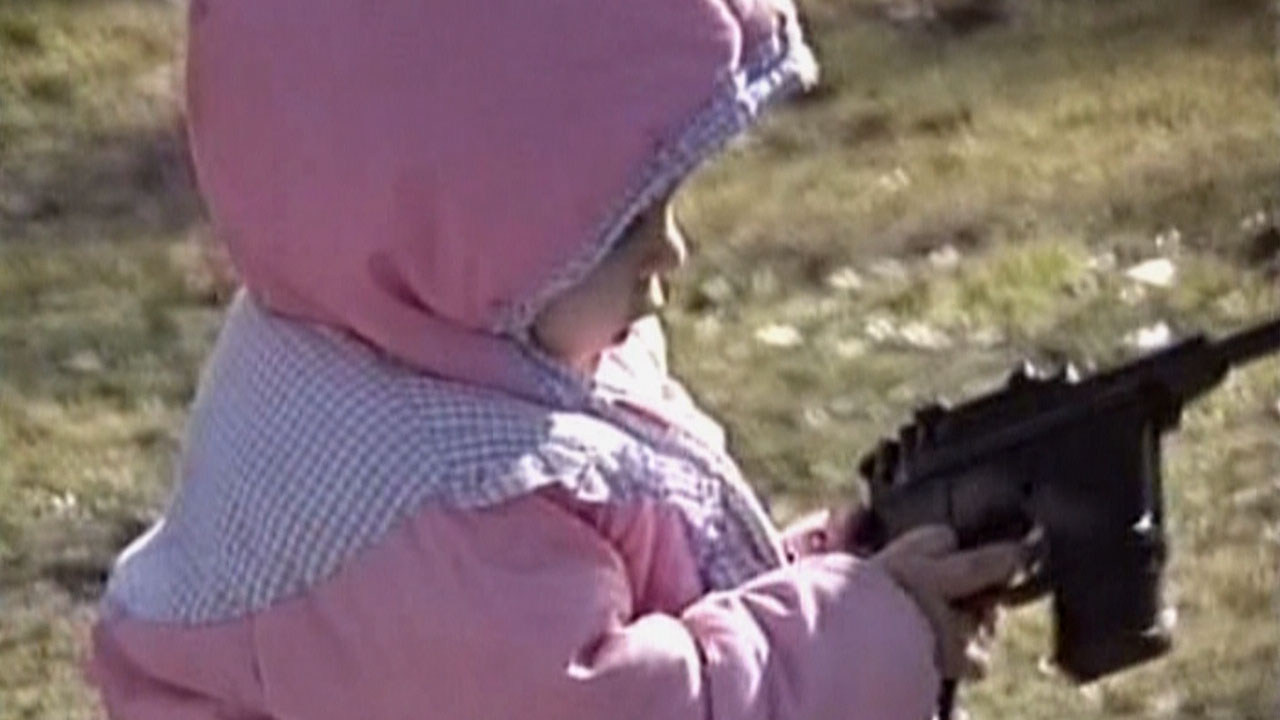 Three years ago, Eleña made contact with Tommy through a website called writeaprisoner.com. She was interested in teaching in prison and wanted to communicate with someone who had really lived it.
Tommy's profile showed his painting. She was drawn to it. They started first with letters and then she made the trip to see him.
"The moment I laid eyes on him I was like, 'I'm done,'" said the 25-year-old sociology graduate student.
They talk every day by phone.
"She sees me," Tommy said. "She sees who I am really am."
She's been making the long trip from San Diego to visit him every six weeks.
"That feeling of so close, but so far away is a constant in this kind of relationship," she said.
Eleña , who loves Tommy despite his crime, was excited about him getting out, but nervous about what the future would hold.
"I don't think people do bad things because they are inherently bad," she said. "I think people do bad things because they've been misguided or they've been hurt."
I shared our family home videos with Eleña . One of the videos from Christmas 1987 shows Tommy outside playing with a toy gun in that big yard. The kids were pretending to make gun store commercials.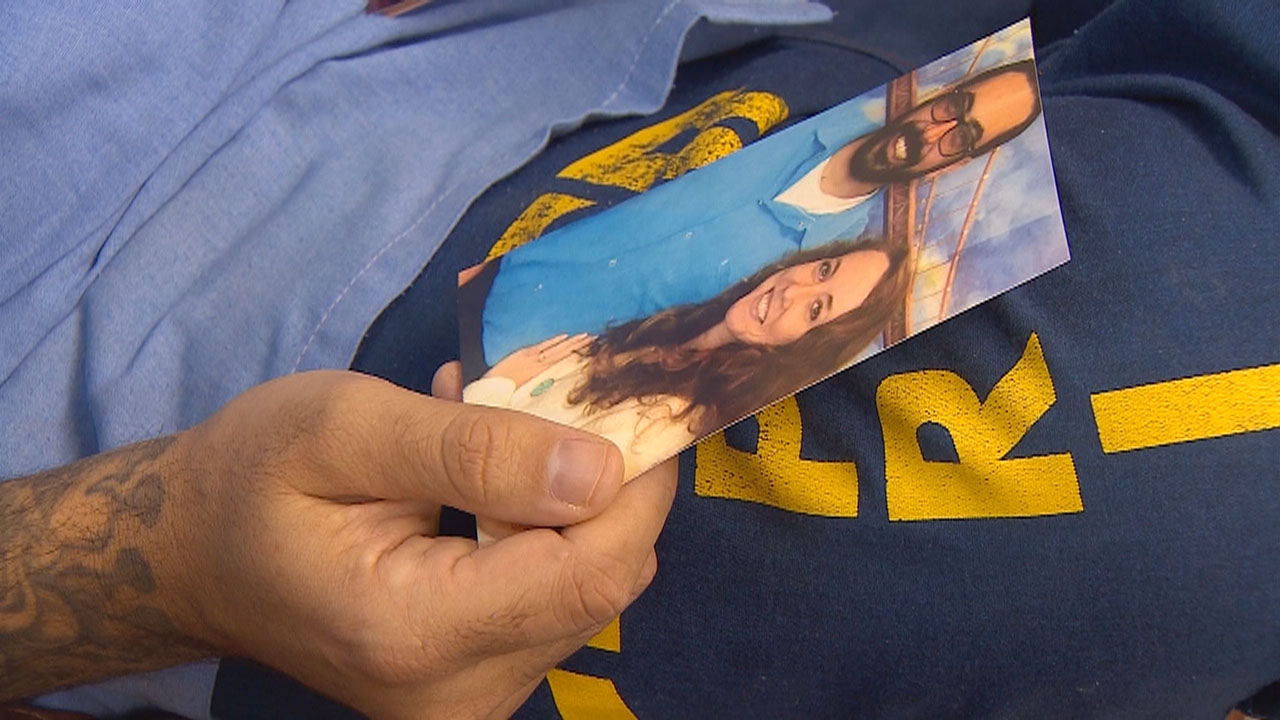 "It's kind of eerie to see him playing with guns and a gun is what changed his entire life," Eleña said. "He said that as soon as he started carrying a real gun, his world became a lot more violent."

"PRISON ACTUALLY SAVED MY LIFE"
As we stood on the north block of San Quentin, we could hear the constant din of closing cell doors clinking shut.
We watched home videos and looked at pictures. We chuckled about how the boys all look like they'd had the same bowl-shaped haircut.
Looking a picture of a teenaged Tommy, I asked him, "How angry is that boy?"
"A storm was building," he told me. "I think I started not to care at that point. I think the more I learn about the children of alcoholics is that you feel powerless. I felt like an outsider because we moved around so much."
Tommy's dad quit drinking after his health began to fail. Tommy forgave him by the time he died.
He has had a long time to think.
"Part of me looks forward to putting this behind me one day and part of me realizes that I probably never will put this behind me," he said. "Prison is always going to be part of me because it's where I found myself. It's where I learned some lessons in life that I needed to learn. Prison actually saved my life."
Tommy was scared of leaving the prison. He learned how to survive prison.
"Someone told when I came to prison, 'Walk slow and drink a lot of water,'" he said. "That means 'Slow down, pay attention dummy and keep your mouth shut.' That's how I survived prison."
He plans to do the same thing once he's out.
On May 11, Tommy was released from prison on parole after 20 years. Eleña was there to greet him. It was the first time they had ever been alone.
"I'm excited to make a life with her and to start our own family," he said.
Tommy knows he's caused his mom a lot of disappointment and wants to make her proud.
He'll always be a convicted murderer. But he will also always be my cousin.
Tommy is not the sum total of the worst thing that he did at 19. Who he was at 19 is not the man he is today at 39. I gotta say, I'm proud of Tommy.