DALLAS — If the past 38 years have taught us anything, it's that there is only one Dale Hansen.
Just don't tell that to Dale Hansen.
He's a normal guy who lives in Athens. He's never been on TV, and, to make things easier, we'll refer to him as Hansen-2 from here on.
They may be strangers, but they share a lot more than just a name.
WFAA's Dale Hansen, who we'll call Hansen-1, was born in Iowa in 1948.
One year later, Hansen-2 was born on the Iowa border in Omaha, the city where Hansen-1 made his television debut.
After high school, both men served in the Vietnam: Hansen-2 in the Army, and Hansen-1 in Puerto Rico with the Navy.
Today, both Hansens live in rural North Texas.
They're both sarcastic and have an opinion about everything, especially Cowboys owner Jerry Jones.
"Like Dale, I don't like him at all," Hansen-2 said.
But, he loves his daughter Christy, just like Hansen-1 loves his wife, Christy.
Surprisingly, the two Hansens had never met - until we set up a Zoom meetup earlier this week.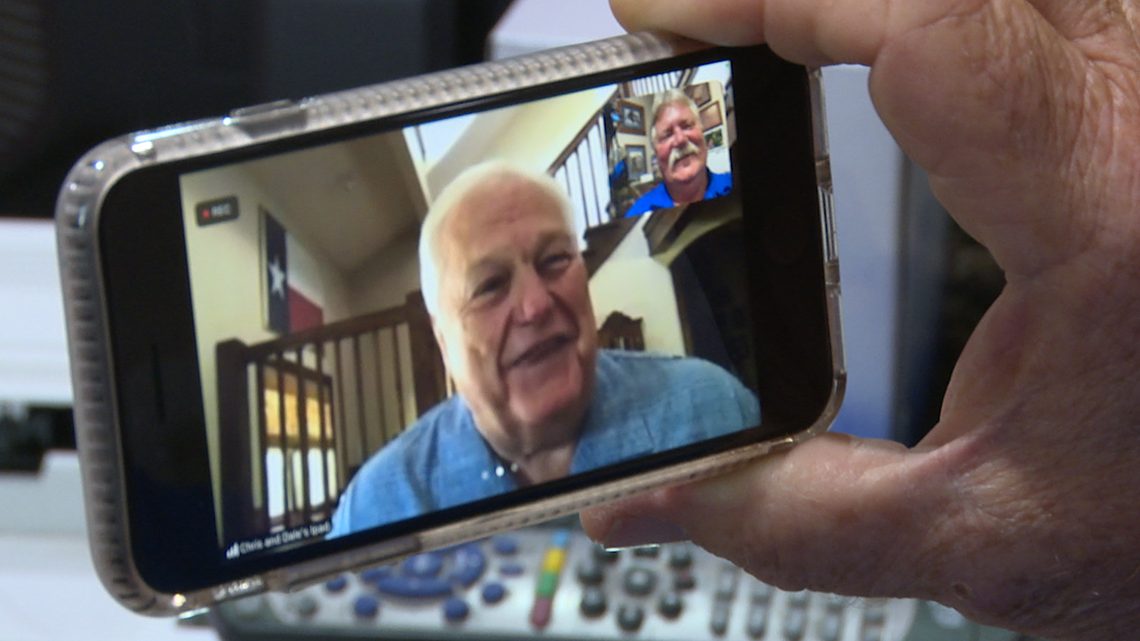 "When you got fired, my phone rang all night," Hansen-2 said.
"People were calling you thinking they were calling me," Hansen-1 asked.
Forty years later, the phone's still ringing.
Every time Hansen-1 goes unplugged, Hansen-2 goes under attack.
Hansen-2 lost count of how many calls he's gotten, but they're not always bad.
One guy just wanted TV's Dale Hansen to hire him.
"You've got the wrong Dale Hansen," said the non-TV Hansen. "He says, 'well, can I read him my resume anyway?' And so he did. I was ready to hire the guy."
By the end of Thursday, WFAA's Dale Hansen will be retired, which leaves a hole in the station's sports department.
A hole WFAA could never truly fill because not even Dale Hansen wants to be Dale Hansen.
"I like being me," Hansen said.