DALLAS -- There are more than 600,000 restaurants in America, but only one leading a food revolution.
"It just jumped out. 'Hey this is what the restaurant industry needs,'" restaurant owner Tom Landis said.
Tom has opened more than a dozen restaurants, but says each time he's had the same problem.
"The biggest problem in the industry is employee turnover and customer service," he said.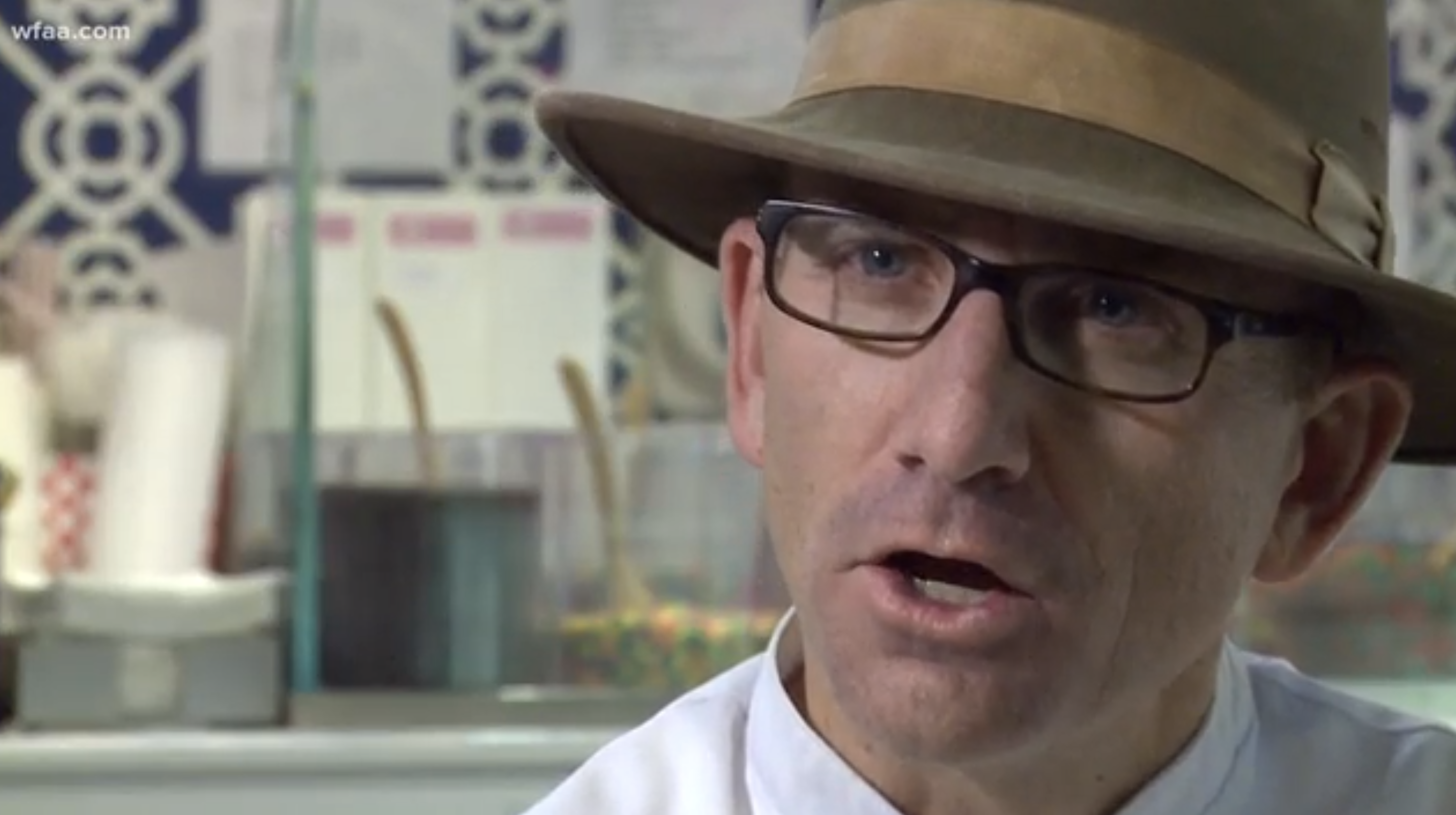 That's when a light bulb went off. Tom realized he just wasn't hiring the right people. Which is why at his newest venture, Howdy Homemade Ice Cream, he took a sweeter approach.
"Hi! How are y'all?" an employee asked a customer.
Aside from a couple administrative positions, every employee at Howdy Homemade has special needs. Through his work with the special needs community, Tom noticed those with Down Syndrome have incredible customer service, and those with autism have impeccable attention to detail.
Before Tom scooped these guys up, many of them were told having a job was impossible.
"It makes me feel like there's not a place in this world," employee Anne Marie Carrigan, who has Down Syndrome, said.
But thanks to Tom, they have been given a chance and the result is incredible. Since opening two years ago, Tom has had zero turnover. Not one employee has quit.
For the opportunity, Tom's employees can't thank him enough.
"I appreciate the freedom in expressing myself," said employee Benjamin Rubarts, who has autism.
"He's a guy that will make America happy again," said company Vice President Coleman Jones, who has Down Syndrome.
"I think I've taught them how to work and they've taught me how to live," Tom said.
With that, Tom Landis learned a lesson... and so did they.
"Never take no for an answer," Anne Marie said. "Grab what you're passionate about and make it happen because you're worth living for."