Along with two Grammys, Daigle has won four American Music Awards and seven Billboard Music Awards.
Her platinum debut album "Light of the World" produced three No. 1 songs, "O'Lord," "First" and "Trust in You," which was nominated for a Grammy. Daigle's career soared in 2018 with her triple platinum hit "You Say." It was the longest-running No. 1 song to appear on any weekly Billboard chart.
Daigle grew up surrounded by blues and Cajun music in her hometown of Lafayette, Louisiana. She attended Louisiana State University and was a contestant on American Idol in 2010 and 2012.
Tickets for Daigle's performance go on sale on Thursday, Dec. 8.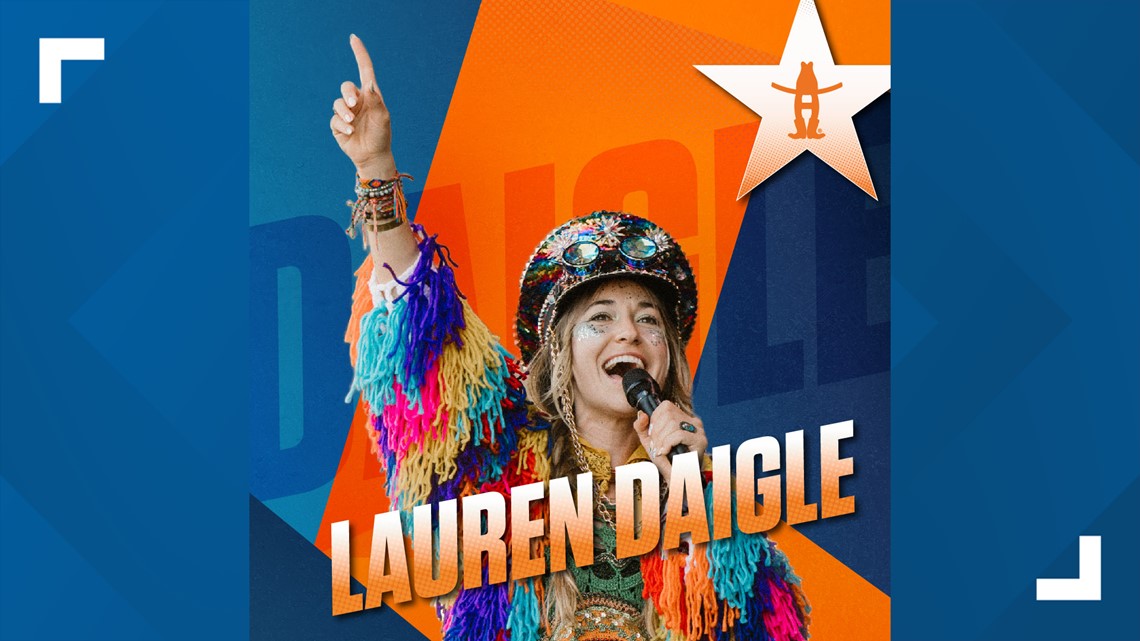 Parker McCollum to open 2023 Rodeo
McCollum became a RodeoHouston fan favorite after performing for a crowd of 73,243 last year, the fourth highest-paid concert attendance in 2022, according to HLSR.
His first big hit was "Pretty Heart," which went platinum.
"I want to have Luke Bryan success, singing Chris Knight-caliber songs," Parker said. "To have longevity, you can't sacrifice integrity to get on the radio. People know the difference, look at Willie, look at Strait. I knew I could do Texas and never leave, or come to Nashville and do the pop-country thing. My goal is to ride the middle."