The 2023 GRAMMY Awards celebrated the 50th anniversary of hip hop with a party no one will ever forget! The 65th annual awards show threw a star-studded showcase to honor the genre's rich history and continued global influence. 
LL Cool J introduced the magnificent tribute before The Roots' Black Thought offered powerful words. Then, the performances commenced, and it was incredibly epic! From Run-D.M.C., Rakim and Public Enemy's Chuck D and Flavor Flav to Ice T, Queen Latifah, Wu-Tang Clan's Method Man and Too $hort all took part in a hip hop medley showcasing their best hits.
From Busta Rhymes proving he's still the fastest rapper alive to Nelly bringing back the Band-Aid on his cheek, it was a sight to see. And some of hip hop's biggest names couldn't contain their excitement. DJ Khaled was seen in the audience jamming out. He was having such a vibe that he pulled out a lighter, lit it and waved it in the air. 
Then there was JAY-Z, who stood throughout the entire performance, clapped and even rapped along.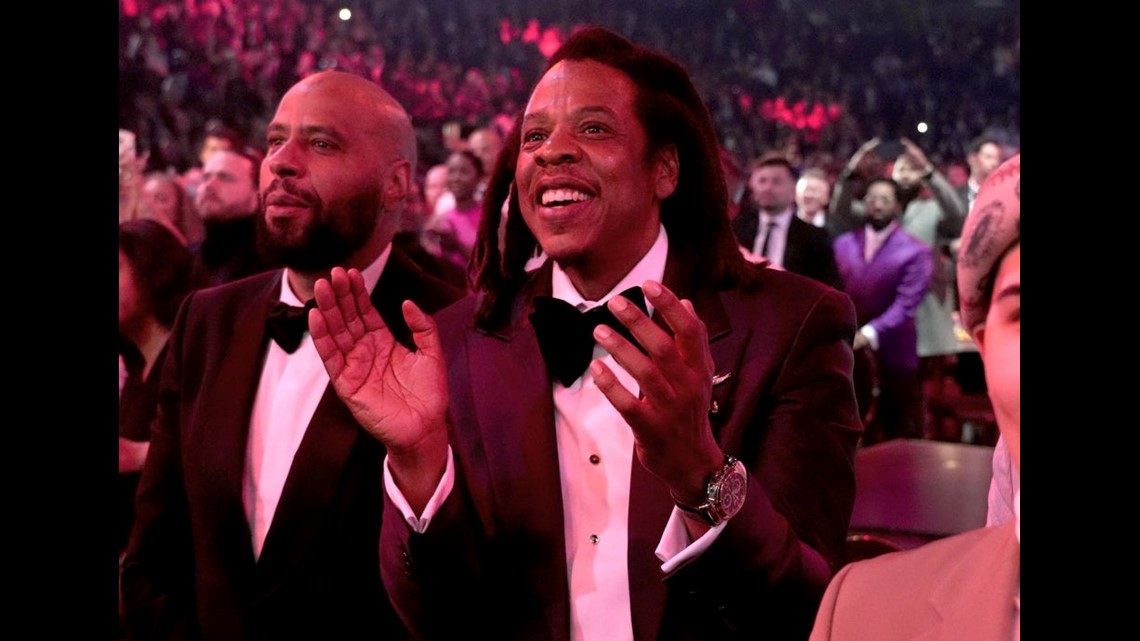 Kevin Mazur/Getty Images for The Recording Academy
"Multi-generational. Fifty years. From the Bronx to Tiktok, to the whole world. We love you baby," LL Cool J said to wrap the incredible tribute to hip hop. "We started in the Bronx and ever since then its gone everywhere -- to the Five Buroughs, to the West Coast, to the heartland, overseas, to Europe, to Africa, to Asia, TikTok. What else is next?!"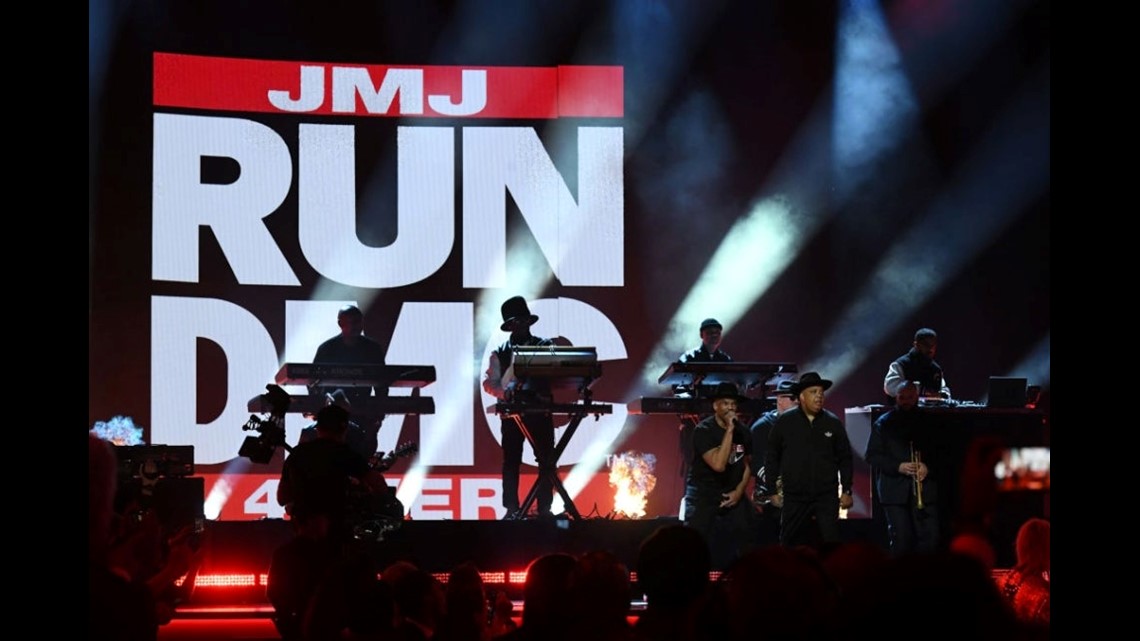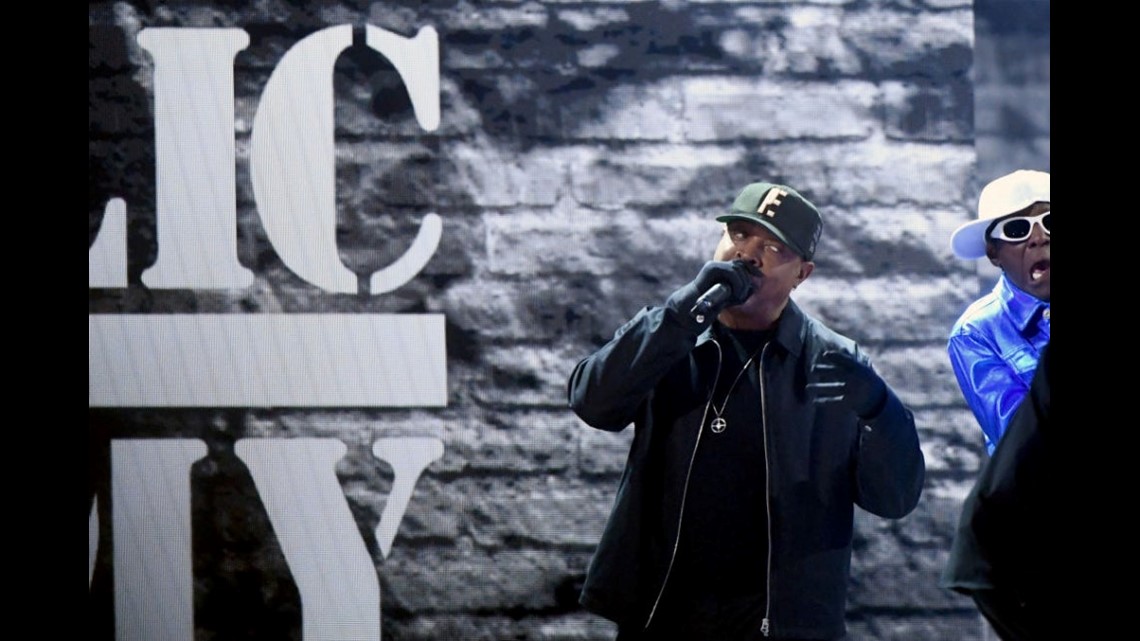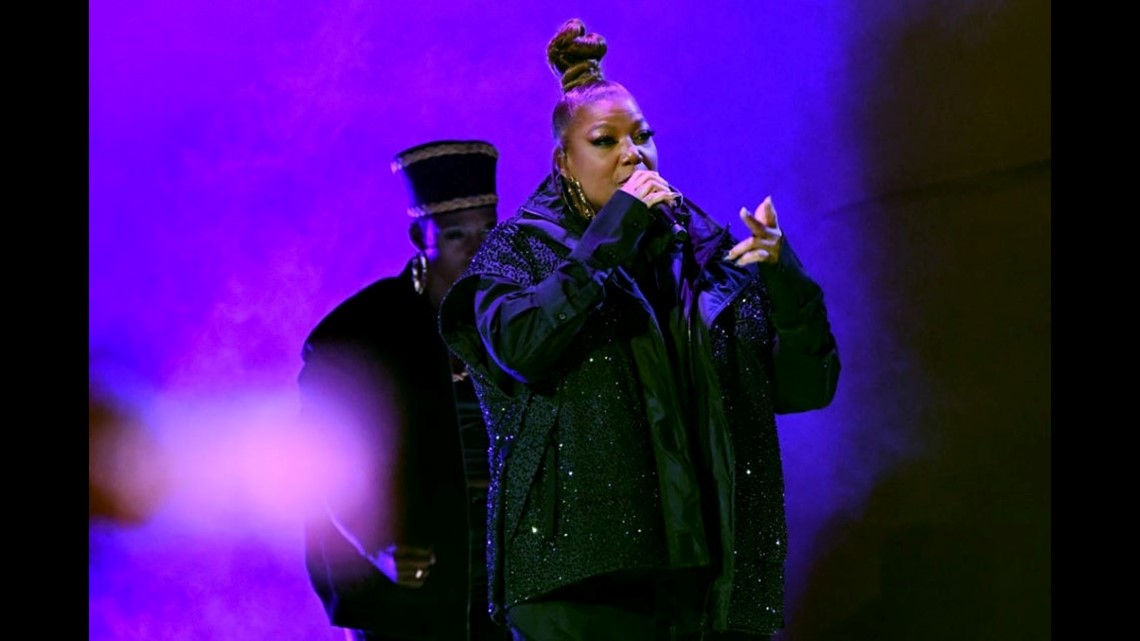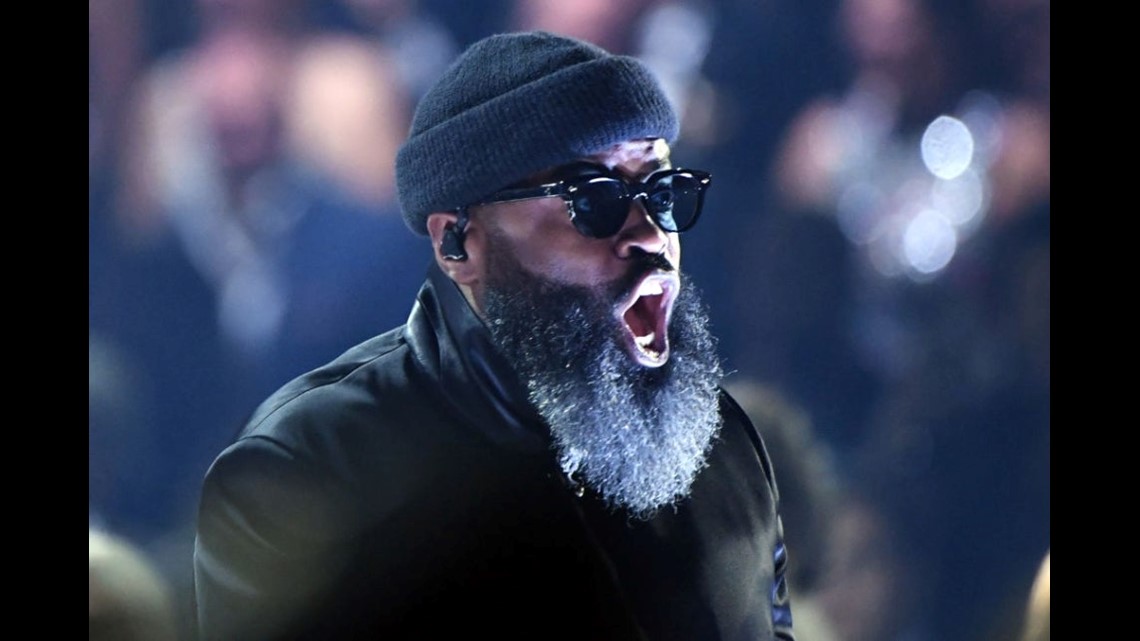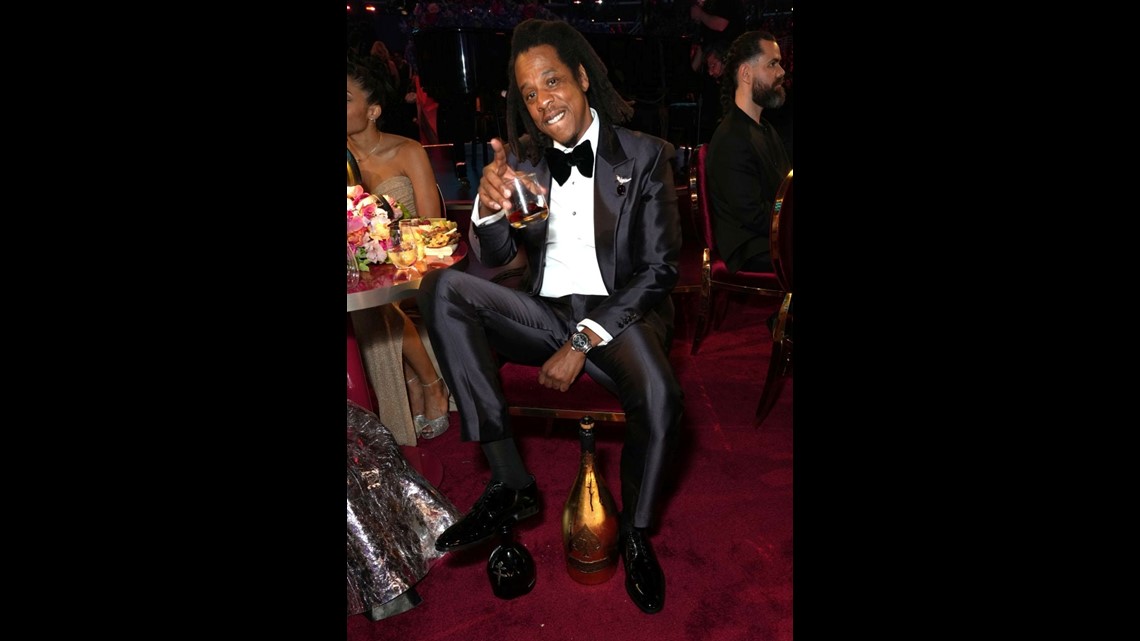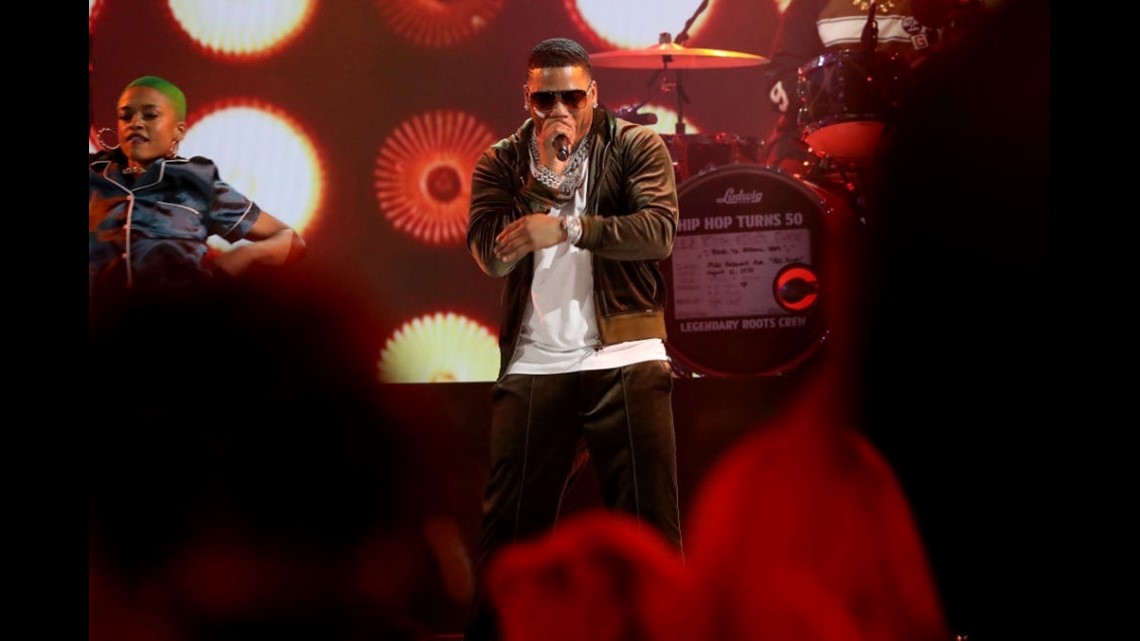 Performers also included Big Boi, Spliff Star, De La Soul, DJ Drama, DJ Jazzy Jeff, Missy Elliott, Future, GloRilla, Grandmaster Flash, Grandmaster Mele Mel & Scorpio/Ethiopian King, Ice-T, Lil Baby, Lil Wayne, The Lox, Rahiem, Salt-N-Pepa and Spinderella and Scarface.
Questlove played producer and musical director for the epic segment, with music provided by The Roots, and narration by Black Thought.
"For five decades, Hip Hop has not only been a defining force in music, but a major influence on our culture," Harvey Mason Jr., CEO of the Recording Academy, said in a statement when the celebration was announced ahead of Sunday night's show. "Its contributions to art, fashion, sport, politics, and society cannot be overstated. I'm so proud that we are honoring it in such a spectacular way on the GRAMMY stage. It is just the beginning of our year-long celebration of this essential genre of music."
Earlier in the day, Questlove told ET that Will Smith was supposed to be part of the performance but had to back out of the surprise appearance. Questlove said Smith "was 99.4 percent" committed to making an appearance, presumably along with his former musical partner, DJ Jazzy Jeff, with whom he won the first rap GRAMMY in 1989.
"But they started shooting Bad Boys 4 this week, so he couldn't make rehearsals," Questlove explained. "But he wanted to do it."