Rain continues to be in the forecast through at least Wednesday into Thursday. A Flash Flood Watch is in place for areas along and southeast of Lampasas to the Hamilton and Athens line.
Road closures have been reported and commuters are urged to exercise caution on roadways Monday morning. Several homes were evacuated in Parker County, and at least one crash due to wet roads was reported in East Dallas.
The heavy rain tapered off Monday morning, but scattered showers will remain for the rest of the day.
11:55a NWS cancels Flash Flood Watch for DFW area. A watch is still in place for areas along and southeast of Lampasas to the Hamilton and Athens line.
11:05a Lake Worth closed to boating starting at noon due to high water. Lake residents who have boats are being asked to keep them off the water while boat ramps are closed. Because of the high water, there could be increased wild life around the lake -- including snakes and alligators. Go here to view lake levels.
9:07a Those needing shelter in Parker County can go to the Weatherford High School 9th Grade Center at 1007 S. Main Street, according to Anita Foster with the Red Cross.
8:09a Johnson County releases list of road closures or high water areas to avoid. Remember: Turn around, don't drown! Go here for the full list.
7:11a Joel Kertok with Parker County Emergency Operations says several homes have flooded in the Soda Springs neighborhood in Millsap, Texas. Eleven people have been evacuated.
6:43a Monica Hernandez reports a crash on Garland near Buckner Road. A car spun out and clipped another vehicle in the process. All lanes are now back open.
6:40a 60 flights are delayed out of DFW international. 4 flights canceled at Love Field.
5:59a It won't rain 24/7, but there are good rain chances every day through Thursday.

5:44a WFAA's Jenny Doren reports a car stalled near CR509 & Wilkerson in Alvarado. Saw another driver go around a barricade. At last check, 34 roads were closed.
5:21a One call for a call stuck in high water in Johnson County. Rescue was successful.

5:15a Johnson County update: Over 30 road closures reported. Worst problems appear to be east of Cleburne.
4:55a Reports of voluntary evacuations underway in the community of Horseshoe Bend, south of Weatherford, in Parker County

4:42a Flash Flood Watch continues through Tuesday morning. Still expecting an additional 1" to 4" of rainfall.
4:15a Johnson County reporting 22 road closures. Emergency management tweeted 'notifying school districts for bus route concerns'.
4:05a Barricades are up at Lawther Dr. near Northwest Highway due to street flooding
3:30a Northbound I-35E has been shut down indefinitely at Illinois Ave due to high water.
3:05a Police have shut down 5 of 6 lanes of Forest Hills Blvd near Buckner Rd for street flooding
2:30a Flash Flood Warning issued for Johnson County until 5 a.m. Additional 1"-2" rain expected through daybreak.
4:45p 100 percent coverage of rain across the metroplex is expected Sunday evening. There also appears to be the ongoing possibility of "storm training" -- meaning multiple storms will pass over some area one after the other, thus boosting rainfall totals -- across the areas. Some areas could see rainfall up to seven inches.
3:31p The Tarrant Regional Water District has announced that Lake Bridgeport will be closed to recreational boat traffic at 6 p.m. Sunday due to rising water levels.
3:10p While some parts of North Texas are currently catching a break from rain, WFAA forecasters say we have more on the way. Of course, we may also see additional showers and thunderstorms before this next round. The bottom line is: More rain is in the forecast. Also, the primary concern for the D-FW area is more flooding. We are less concerned about severe weather (hail, damaging wind, and tornadoes).
2:50p WFAA's Sebastian Robertson reports steady rain falling across Dallas, and reminds you to watch out for high water.
1:04p We've got some updated rainfall totals for you. Mineral Wells tops the list with 4.09 inches, and Granbury's not far behind with 3.29 inches. Many other reporting stations are clocking in with more than one inch of accumulation so far.
12:40p The National Weather Service says a Flash Flood Warning for Ellis and Hill counties will expire at 12:45 p.m. The heaviest rain has now ended across those counties, and little to no flooding has been observed. NWS urges you to continue to respect all established road closings, and be aware that additional rainfall can bring more flooding.
12:32p A sport utility vehicle ended upside-down in a creek Sunday near the intersection of Ohio Garden Road and Quail Trail in northwest Fort Worth. The driver apparently lost control on slick streets, but rescue workers didn't find anyone at the scene when they arrived.
12:11p The Frisco RoughRiders have canceled Sunday's game with Arkansas. It's been tentatively rescheduled as part of a double-header on Monday.
11:50a Dallas/Fort Worth International Airport reports 211 departures and 218 arrivals have been canceled due to poor weather conditions; another 139 departures and 137 arrivals are delayed.
11:43a Fort Worth police are warning of high water at Interstate 35W and Pharr Street.
11:31a The National Weather Service has issued a Flash Flood Warning for Johnson County until 1:15 p.m. Up to 2 inches of rain has already fallen, with another inch possible.
11:11a Fort Worth's Main Street Arts Festival plans to be in operation on Sunday despite the wet weather.
11:10a Sunday's Ennis Bluebonnet Trails Festival has been canceled due to weather.
11:04a Wyle Fire-Rescue reports the S-curve on McMillen Road is closed due to high water.
10:57a Johnson County Emergency Management said high water just north of Venus has closed FM 157 at CR 501. CR 509 between CR 505 and 508 and Old Foamy Road south of Cleburne are also closed.
Old Foamy Road is up over a ft. #flooding2016 pic.twitter.com/8ymbKod2FD

— Johnson County EM (@jocotx_em) April 17, 2016
10:51a The Ellis County Sheriff's Office reports water over Old Buena Vista Road near FM 157 north of Maypearl.
9:19a The rain forced the Texas Rangers to postpone Sunday's scheduled game with the Baltimore Orioles. It's the first Rangers rainout in almost three years. The game has been tentatively reset for Monday, June 20. The team says fans with tickets for Sunday's game can exchange them for the makeup event or for any 2016 "non-premier home game."
Stay with Channel 8 and WFAA.com for the latest weather warnings. You can also watch around-the-clock weather coverage on digital Channel 8.2 or via the LIVE weather channel link below.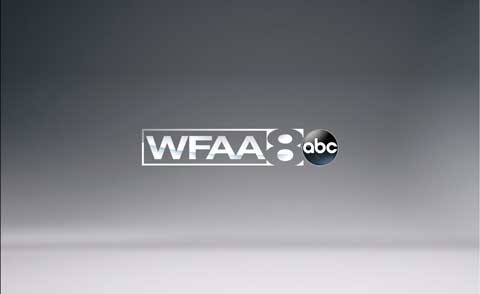 © 2018 WFAA-TV